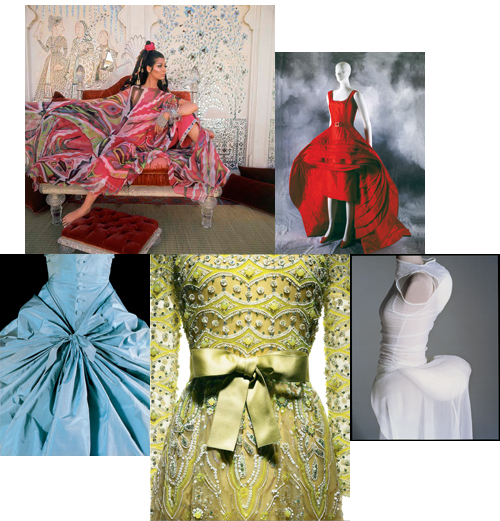 We know that you have all been working so hard for finals and finishing all of your projects – and you've all been doing such great work! Because we know how busy you've been, we're extending the Impossible Collection of Fashion Contest with ASSOULINE until this Sunday, December 18 at 12 PM. You can let your mind unwind from the all the stress, and let it wander to a place where everything is beautiful, innovative, and exciting – The Impossible Collection! You may think that you need a break from fashion after all that work – but let's be real – you can never really forget about it, you all live and breathe it. So take a few moments to think about a dress that truly inspires you, a dress that sums up all the reasons you love fashion – it's that simple.
TO ENTER: Send a picture/sketch of a dress that you think could be included in The Impossible Collection of Fashion and write a few sentences as to why you think the dress has what it takes. Send your submission to aaufashion@assouline.com, with your Name, School/Major, and ID Number.
THE PRIZE: The winning student will receive three books from ASSOULINE's CFDA Collection (amazing books about fashion, style, décor, and more!) for their own personal collection, and The Impossible Collection of Fashion will be donated to the School of Fashion in the name of that student.
You can view the complete rules and regulations here.
To view a complete list of The Impossible Collection of Fashion, click here.