QiPao is a traditional Chinese women's dress that was created in the 1920s. The stylish Chinese icon has never lost its appeal. Despite the garment's 100-year old history, it has become a traditional garment for many women around the world.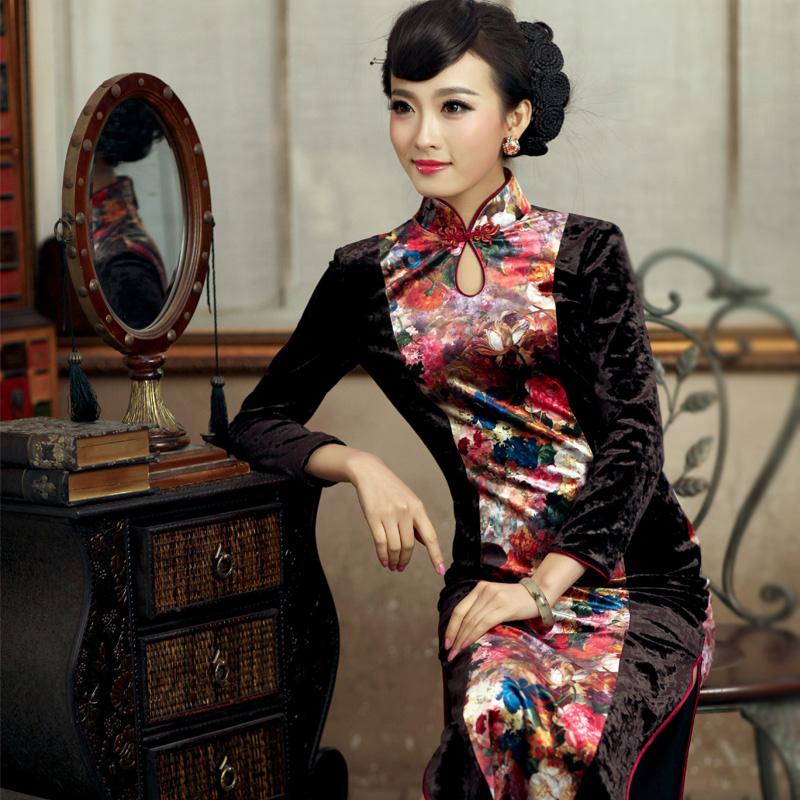 Join Mayor Edwin M. Lee & First Lady Anita Lee together with Chief of Protocol Charlotte Mailliard Shultz to celebrate QiPao Culture Month, in partnership with APA Heritage Foundation. Celebrate the traditional iconic dress and see the magnificent 120-foot QiPao inspired scroll on display in the South Light Court of the City Hall on Friday April 14th, 2017 from 10:30am – 11:30am.
Please RSVP by Friday, April 7th, 2017 via email:  QiPaoCulture@gmail.com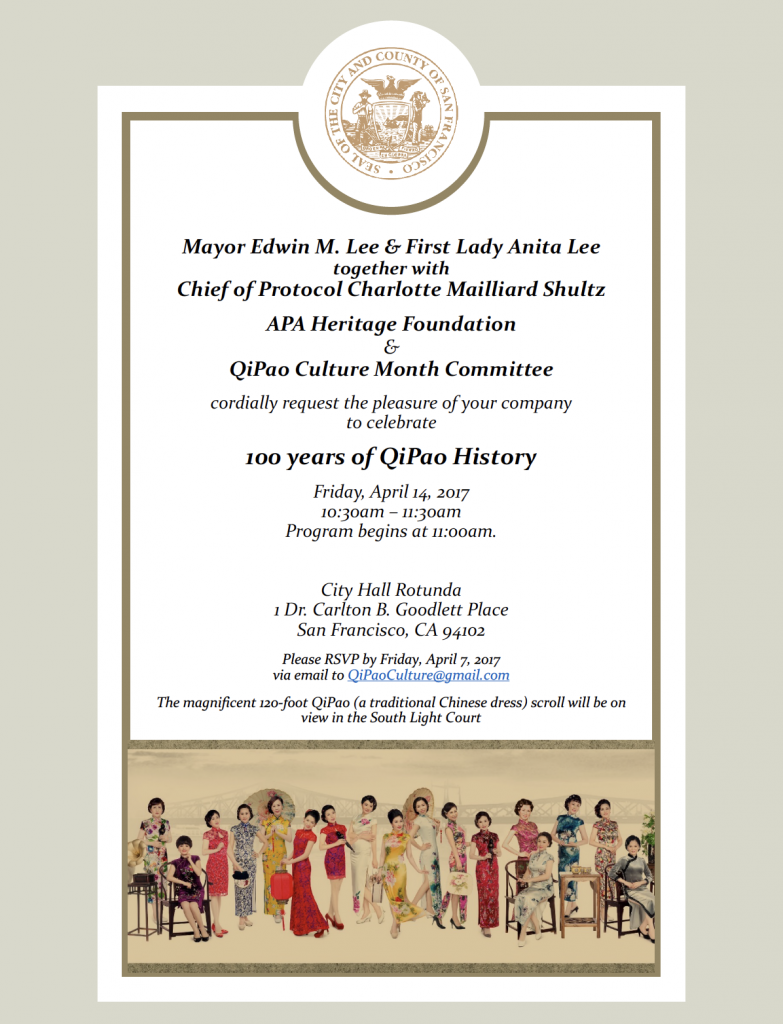 Everyone is welcome.