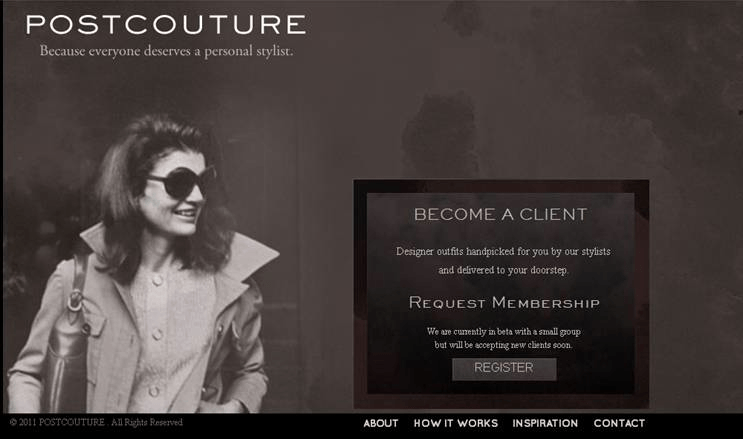 Postcouture, Inc., an online personal shopping service for luxury women's apparel, is looking for an intern!
Major: Fashion (Any)
Key Skills: Merchandising / styling, writing / blogging
Job Description: We are looking for a creative, energetic and entrepreneurial intern to join our start-up team. This position will be involved in content and marketing strategy. Responsibilities will include blogging on latest trends in women's fashion, connecting with the online fashion community to raise the profile of our company, helping shape the creative direction of our website and marketing materials. This individual could also be involved in the personal styling component of our business, helping us service our clients wardrobe needs.
Job Qualifications: Strong writing skills, strong communication skills, and a keen understanding and desire to stay informed of current trends in women's contemporary fashion
Pay Range: Negotiable
Location of Job: San Francisco – 301 Main Street, San Francisco, CA 94105
How To Apply: Email Resume to Jennifer Forster (415-309-8194) at jen@postcouture.com