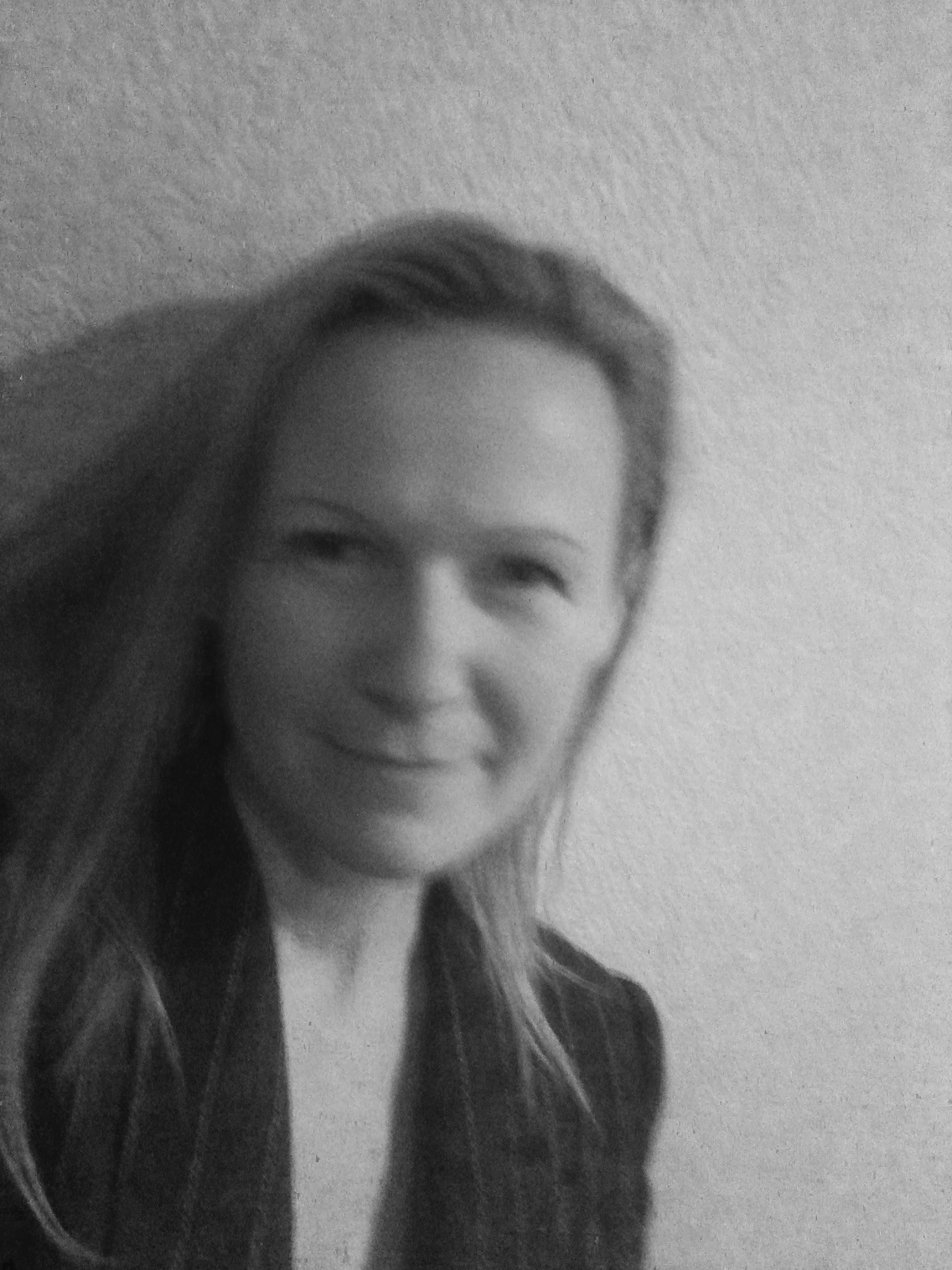 Name: Amy Bond
Where do you live? As of last week, brushing my forehead against the sky in Brian Head, Utah;  These United States.
Area of study: MFA, Fashion Design
Day job / occupation: As if the program wasn't full time enough…!  I am the Designing Partner in a new bridal venture; launching October this year.  I also continue to have private clients.
What qualities do you most value in others?
The ability to live, work, and create at an accelerated rate of absorption.  That, a gregarious nature,  and a great vocabulary.
Name three of your favorite fashion insiders:
Reading Tim Blanks generally spot-on and keenly succinct reviews provides a  constant source of amusement and stimulation for me in fashion vocabulary and observation.  My compulsory foray into design was almost sidelined by the tingly pleasure of throwing fashion vernacular around and making it stick to the work coming down the runway at any given point.   But design and construction are an irrefutable part of my fiber, so how fortunate was I to find Academy of Art University and the brilliant opportunity to combine tactile design skills and academic semantics.
I admire Nicolas Ghesquiere and his ability to create anew while drawing from the vast history of Balenciaga, and season after season Yojhi Yamamoto gives me a re-understanding of what it is to innovate without ego and restraint.  I want to like Haider Ackermann, and I do respond frequently to his work, but there is something sneaking around my mind that makes me suspicious that he is less design genius and more really great craftsman and stylist….
Follow the jump to read more!
List a guilty pleasure:
Cheap champagne and "Jackass."
What is your present state of mind?
Elated, feisty, and driven.
What is your dream job?
I go back and forth between a position in a innovative design room and my love for academics – right now the perceived ideal gig would be to run an amazing and talented fashion department, especially as the founding chair; much like Rosemary Brantley did at Otis and our own dear Simon does for us fortunate souls every day.
What is the most important thing that people should know about you?
I believe I can always get better, stronger, faster; and am always seeking the way to do one or all of those things.  I have a great lust for life and excessive nature – qualities that work both for and against me and those I interact with.
When was the first time you recognized your interest in fashion?
When I had to shop for clothes for school, 5th grade I think it was, and everything available to buy was so dull.  My parents bought me a sewing machine, and I taught myself how to sew.  Then I began to realize there was a whole industry and mentality built around clothing and the way we present it; and it was like I found the secret gate to a fantasy world.
Where have you found inspiration lately?
Fine art is what gets me going usually, but I have had the unusual experience of moving three times to three entirely different states in the last 10 months.  From this I have found some inspiration in the chaos that comes from uprooting and resettling, and the variety of topography and climates that I have had to pass through and dwell in.  Two weeks ago I was in the desert in 110 degree heat, surrounded by dry purple mountains and brush.  Today I am sitting in front of a roaring fire a a lodge nestled atop a mountain in Utah that still has snow on it; green woods and wildflowers all around.  If that doesn't get you going, remind you how life and consequently fashion can change on a dime, I don't know what would.
What is your most valued possession?
My daughter Delilah, even if she balks at the ownership implied in that….!  Everything else is just stuff.
What music do you like to listen to?
Years as an on-air DJ in college made me a devoted radiophile.  I stream internet radio from around the world; mostly chill wave/Brit eclectic/electronica stuff.  And I am an NPR junkie;  for the stories.
If you had an opportunity to travel back in time, who would you like to meet, and why?
If I was afforded such an opportunity, I wouldn't talk to anyone, just wander and shop.  I mean, can you imagine what 'vintage' pieces you could pick up right off the racks?!  Or go spend the day as an intern at Lesage, see how things were really done.  Or find out how the Fortuny pleat was really made.  Watching beats meeting any day.