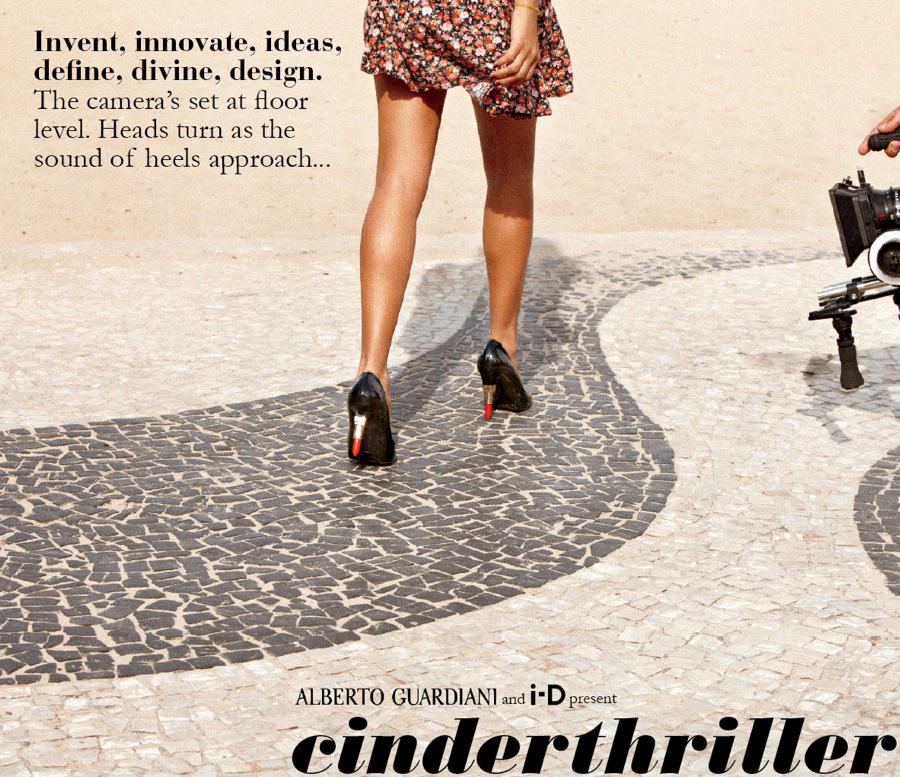 Cinderthriller!
i-D and Alberto Guardiani are searching for the next big shoe designer. The prize is £5000 and the chance for your fabulous footwear to be put into production.
What's the deal?
Email a sketch of your shoe to cinderthriller@i-dmagazine.co.uk and be sure to include your name, address, phone number and date of birth. i-D will select ten entries to present to a panel including the fashion icon Anna Dello Russo, shoe designer Georgina Goodman, President of Hong Kong department store Lane Crawford, Andrew Keith, owner of French fashion mecca Colette, daughter of the empire Rubina Guardiani and i-D founder and Editor-in-Chief Terry Jones.
What's the reward?
£5,000 and the chance for your shoe to be put into production and sold in Colette, Paris; Corso Como, Milan and Alberto Guardiani stores worldwide.
What's the deadline?
Midnight on the 11th of November 2011.
And if you're short on inspiration, two of the five-part Cinderthriller series, shown here, will whet your appetite with some killer-heel action!
Good luck!!!