There were so many good ones, we couldn't pick just one!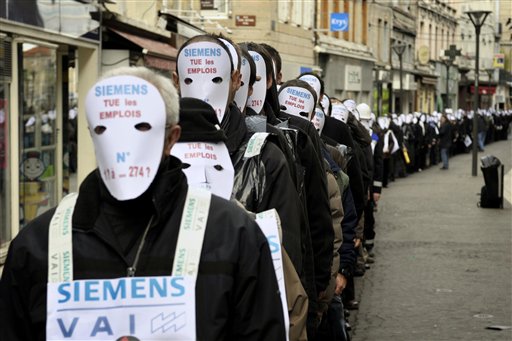 Some 300 masked French employees of German industrial conglomerate Siemens hold a so-called "ghost town" protest in downtown Saint Chamond, central France, Feb. 4. Employees working in the Saint-Chamond Siemens plant protest the planned closure of the factory, a day after negotiations with unions were blocked by the management, unions said. Inscriptions on masks read "Siemens kills jobs". Shopkeepers closed down their shops in solidarity with protesters during the duration of the action. (AP Photo/Laurent Cipriani)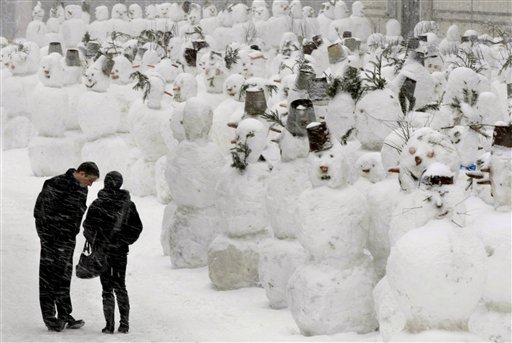 A couple chat under a heavy snowfall in downtown Moscow near about a hundred snowmen at right on Feb. 2. (AP Photo/ Mikhail Metzel)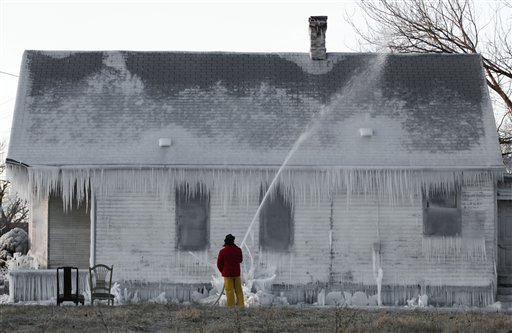 Gregory Holm sprays water on an abandoned house in Detroit. The two artists who are encasing the home in ice are hoping their effort inspires and helps draw attention to the housing crisis that has battered the nation. Photographer Gregory Holm and architect Matthew Radune spent weeks spraying water on the home for the Ice House Detroit project. (AP Photo/Paul Sancya)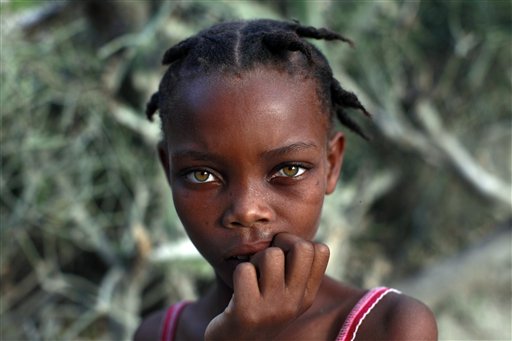 A girl poses for a picture in Gros Morne, about 105 miles (170 km) northeast of Port-au-Prince. Gros Morne is one of many towns in Haiti's northern Artibonite Valley that received part of the exodus of nearly 500,000 people from the destruction of the Jan. 12 earthquake. The girl did not say if she was from Gros Morne or came from the earthquke hit areas of the country. (AP Photo/Rodrigo Abd)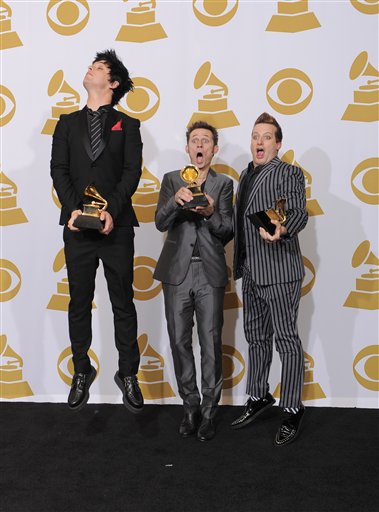 Billie Joe Armstrong (from left), Mike Dirnt and Tré Cool of Green Day hold best rock album award for "21st Century Breakdown," backstage at the Grammy Awards in Los Angeles. (AP Photo/Mark J. Terrill)

Do you have any pictures you would like to submit into consideration for "Picture of the week"? If so, email them to fashionschooldaily (at) gmail (dot) com. They could be pictures you have taken or really interesting and inspirational ones you found online. Make sure you include your NAME, MAJOR, and a PHOTO CREDIT.
We look forward to seeing your submissions!