Paris
On Aura Tout Vu
The gardens of Palais Royale
July 7th 10 a.m.
This is the day of Flora and Fauna in Paris.
The fauna continues from Chanel, with crocodiles on shoulders and shoes at On Aura Tout Vu.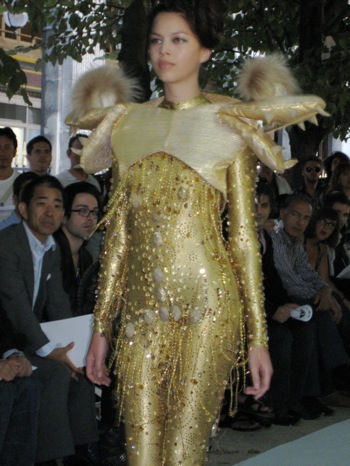 On the subject of wild life there was Claude Montana looking quite mellow. In his heyday his bite was worse than his bark.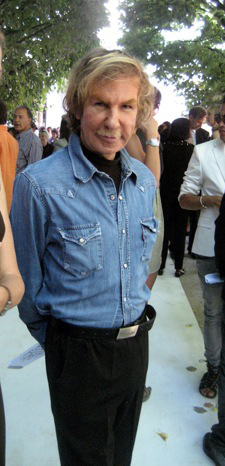 Follow the jump for more pictures…

Later, at Azzedine Alaïa, Caroline Fabre Bazin, who loves snakes, was covered with them.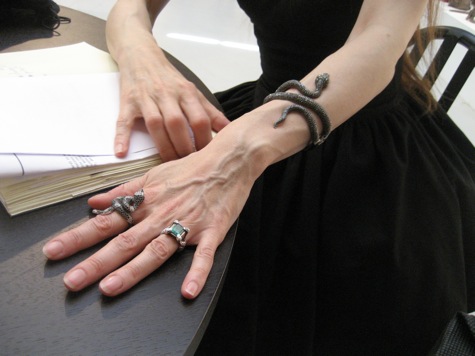 And then there was flora, following Gardener Galliano. A field of linen too beautiful to behold has been planted on the Palais Royale and numerous designers have created crazy linen outfits.
These blue linen flowers, by the way need very little water.
Surprise. Jason Wu with a small retinue was sitting in the bar of the Hotel Louvre being interviewed by Colin McDowell.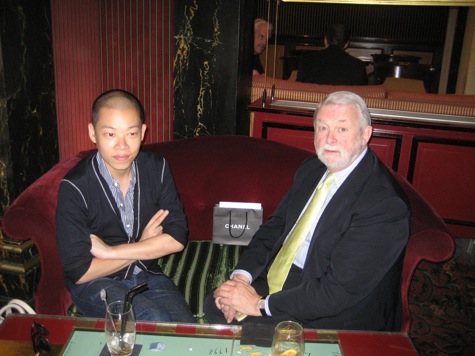 Words and pictures by: Gladys Perint Palmer
Click here to read more of "Picture This" by GPP