Laura is back! And she brought us some pictures from Pride weekend!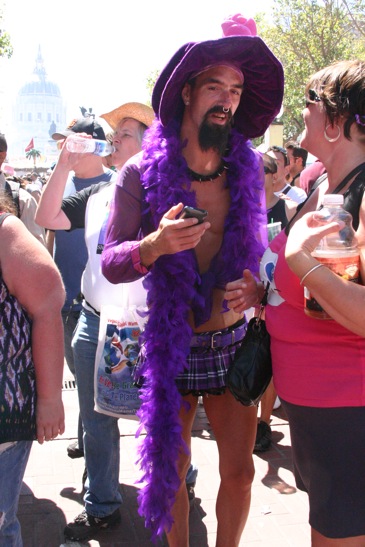 Oh look! It's Rasputin's gay reincarnate.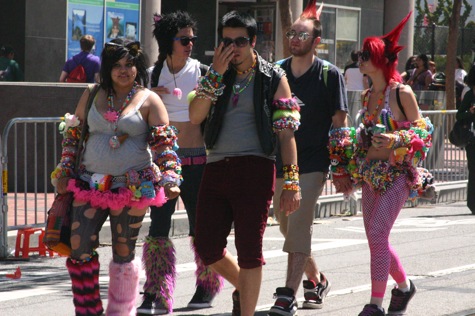 Man. Their arms must be so heavy.
More pictures after the jump…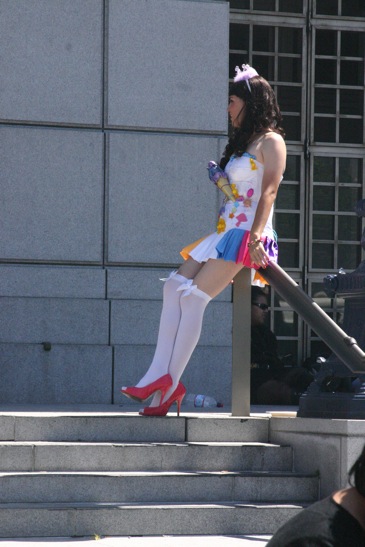 Gay Pride Prom Queen: What a heartbreaker.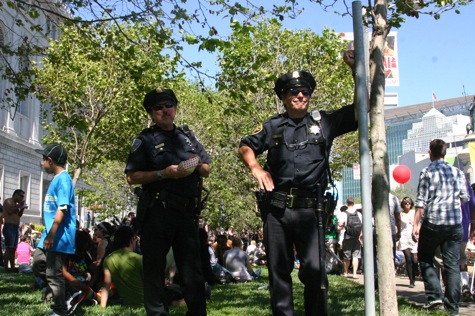 This really is one of those occasions when you can't tell if you're about to get arrested or if members of the Village People are hitting on you.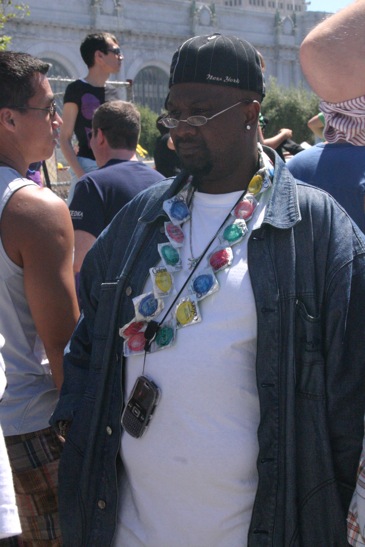 He's taking the Wu Tang Clan's song "Protect Ya Neck" awfully literally.
Photos and words by: Laura Reilly
Click here for more of "Laura's Lens"