From School of Fashion Executive Director Gladys Perint Palmer, braving the cold in Paris for the Spring Haute Couture shows: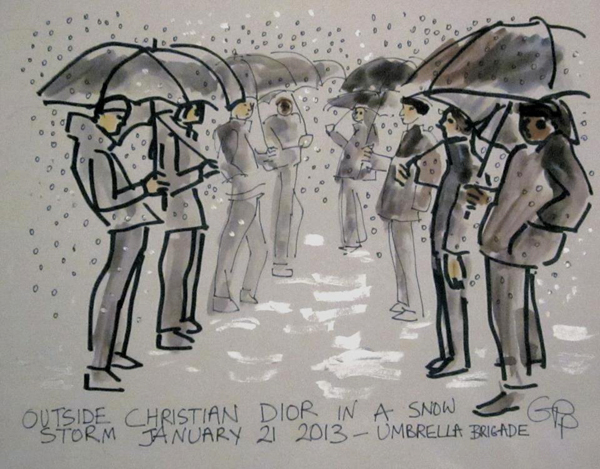 Leaving Christian Dior Haute Couture in the Jardin des Tuileries, Carré des Sangliers, Entrée Grille d'honneur, during a blizzard, with 40 umbrella escorts.
The collection was gorgeous.
For more Picture This by GPP, click here.