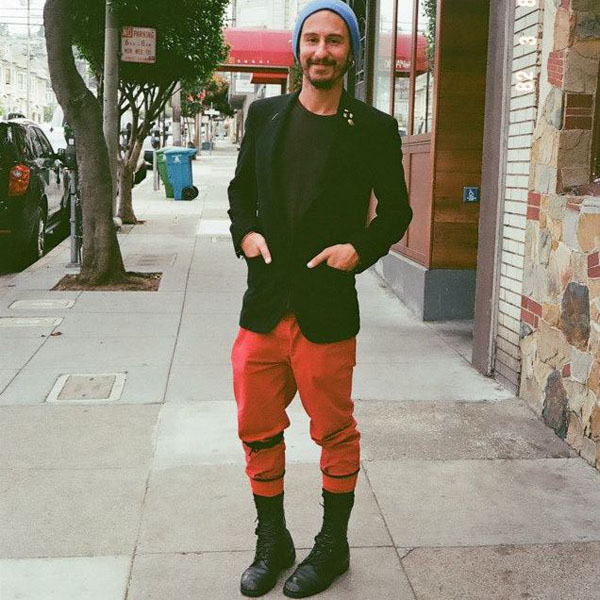 In today's Student Spotlight, we interviewed Uğur Karaman, a BFA Fashion and Knitwear Design student in the School of Fashion. Uğur is known for his impeccable personal style, and the clothing he designs is equally as unique and eye-catching. Having moved to San Francisco from his native Turkey, he arrived without any technical knowledge or experience, relying only on his passion and desire to become a designer. He has honed his skills as a student, turning his vision into a reality, and landed an awesome internship along the way.
When did you first become interested in fashion?
I became interested in fashion at an early age–I started dreaming of being a model because I saw them on billboards in the streets. Then I started caring about my style. In high school, my girlfriend told me that I had a different style than other people, and my parents agreed with her.
So, since my style looked different than others, I wanted to make women different and unique. I started styling my friends and cutting and styling my male friends' hair while I completed my first degree in Tourism, in Turkey. Then all of a sudden I found myself here without knowing English, or having any drawing skills or technical fashion knowledge.
What have been the most important things you've learned as a student?
The most important thing that I've learned as a student is that there are always people who will be better. It made me feel that there are not limits to the fashion world, which inspired me to work more and more. I keep every single image that I can to use as inspiration, and then take that inspiration and create designs in my head and put them down on paper.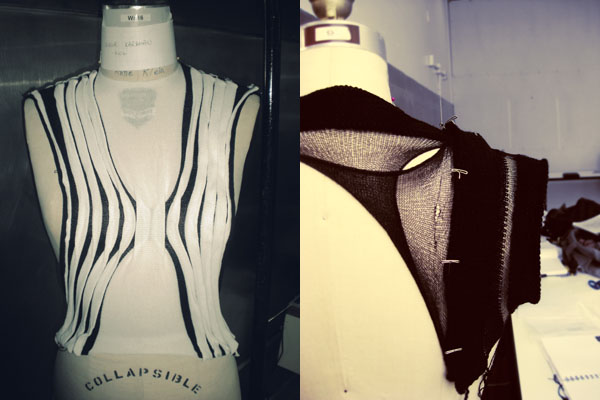 How did you land your internship with TSE last summer?
It is actually a really random story. I had been interning for a designer and School of Fashion alumnus Jonathan David Baker in San Francisco, but he moved to New York about eight months ago. He had always believed in me, since the first day we met. He was hired as the head knitwear designer at TSE–pronounced like "SAY"­–and I had wanted to visit him in NY, so I flew there on my way back from summer vacation in Turkey. I did not realize he had already started working at TSE, but just as I was arriving he messaged me and asked if I would like to intern there. The next day, I began my internship at TSE.
What did you do during a typical day?
Surprisingly, on my first day, Jonathan and the other designer put me in a room and gave me a huge inspiration board for the Pre-Fall 2013 collection. I was trying to figure out what I was going to do with it–they wanted me to design on my very first day for a real fashion show. I was a little nervous because they didn't really say anything about what they wanted me to design. That whole week I designed and designed, non-stop.
The following Monday, they had a meeting. I was so nervous my whole body was shaking. Jonathan came to talk to me and told me that they approved eight of my designs. He told me that the other designer said my work was impressive, and asked how long I had been working on them and if I could stay longer. I almost cried. I was extremely happy because Jonathan had believed in me, they hadn't even asked for my portfolio because he told them how long we'd been working together. I was happy because I didn't disappoint him.
Once the design process was finished, I did lay outs of designs for image placements, and handled yarn and trim sourcing.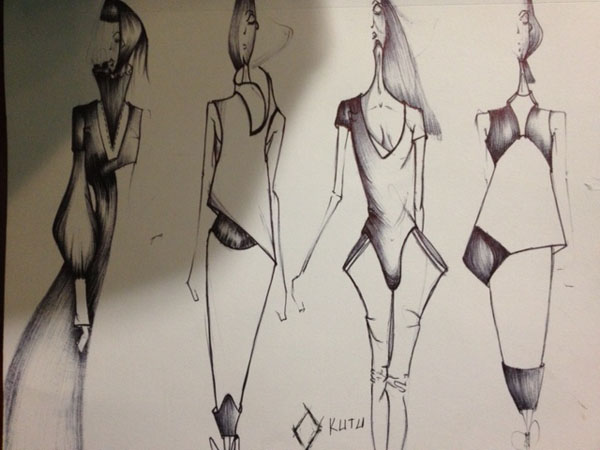 Did you enjoy New York? What were your favorite sites/spots?
I did enjoy every moment I had when I was in New York.  My favorite places were Bedford, Brooklyn and Soho, where I worked.
What did you learn at your internship that you've been able to apply to your school work?
I learned how a real fashion business works which has opened my mind a lot. My knitwear instructor always says to imagine that we work in the industry even when we are at school, and now I have a much better understanding of what that means–they definitely treat us like we're in the real world at times. What I learned about the business and working in a professional environment will be very helpful as I work toward my senior collection.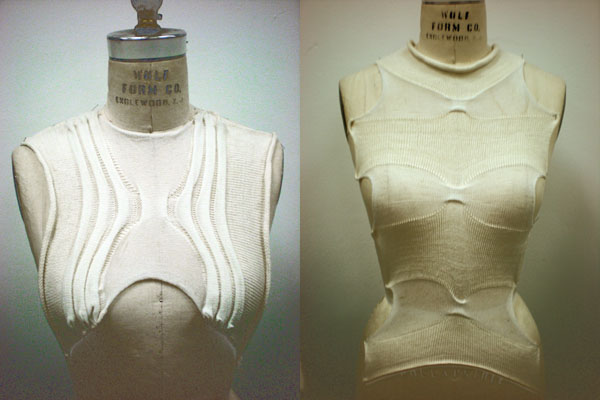 Which designer(s) do you admire and why?
Personally, I don't have a favorite designer. The reason is, if I would say a designer's name that would not necessarily mean that I liked all his/her designs. But generally, I like the designers who describe the beauty of women.
What is your dream job?
My dream is to have a company under my own brand as it is for most of the design students, but specifically, I want to have only one of each piece in my collection. For example, if there are forty pieces total, each will be different, so that women can buy something that makes them feel truly unique. And if the piece did not fit, I would make one specific to her measurements and just keep the original in my own store or gallery. I do have one other idea that I've had in my mind since I first became interested in fashion, but I have never heard of anything like it, so I'm keeping it a secret for now.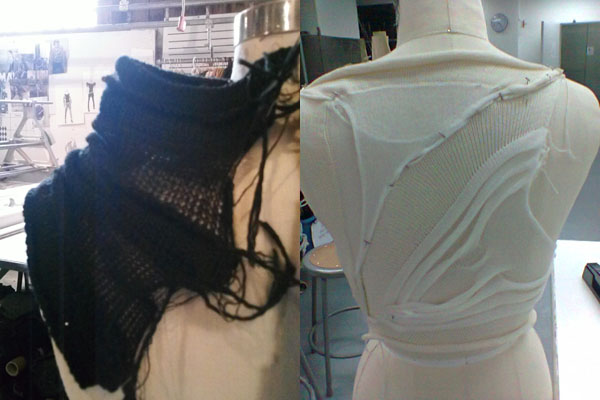 For more Student Spotlights, click here.