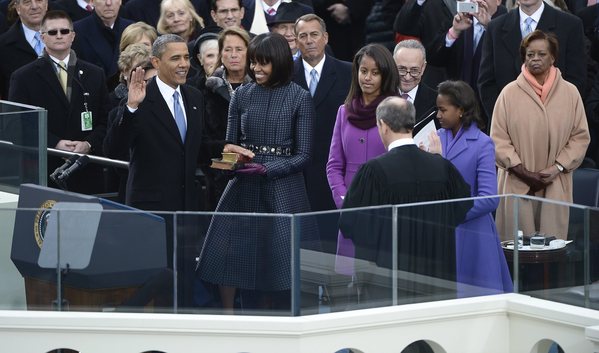 Photo by Tannen Maury/EPA.
This morning marks the start of a very important day – it is not only Martin Luther King, Jr. Day, it is also Inauguration Day, marking the start of Barack Obama's second term as President of the United States. Much of the country (and the world) is tuning in to watch the festivities taking place in Washington, and to see what the First Family will be wearing–today's edition of Monday Morning Photo is devoted to just that.
Follow the jump to read more!
The First Lady has raised the sartorial bar in the White House over the past four years, sporting looks from designers both established and emerging, even launching a few careers along the way. For the 2013 Inauguration, First Lady Michelle Obama wore a custom coat by American designer Thom Browne. The coat was inspired by a men's silk jacquard tie–Browne felt that the strong color and the fabric's structure "would convey the strength, style and confidence she embodies."  Known for mixing high and low, she completed with the look with a belt from J. Crew, adding a bit of sparkle to the look.
Malia Obama, the oldest daughter, also sported a look from J. Crew–wearing a light plum coat, with coordinating burgundy tights and scarf. The youngest daughter, Sasha, wore a periwinkle coat and dress from Kate Spade, accessorized with a statement necklace. And of course Mr. Obama looked handsome as ever, sporting a navy suit with a light blue tie. Here's to another four years of amazing fashion and an exemplary family in the White House!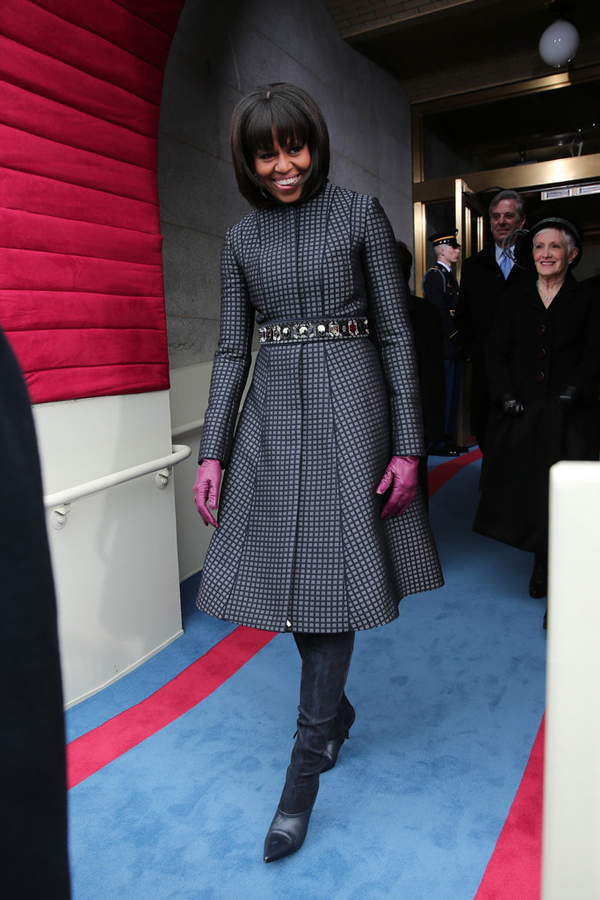 Photo by Getty Images.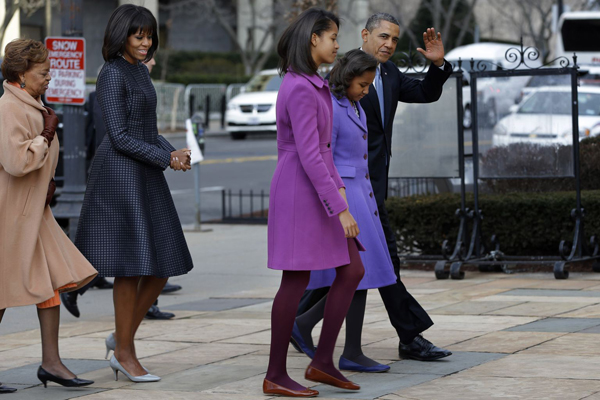 Photo by Jacquelyn Martin/AP.