DISCLAIMER: If you haven't watched the premiere of Project Runway season 8, then you probably don't want to read this. Consider this your spoiler alert!
Last night we were all rooting for School of Fashion alumna, McKell Maddox on the season premiere of Project Runway, but after the first challenge, she got the ax. We posted this on our Facebook Fan Page and our fans had a lot to say: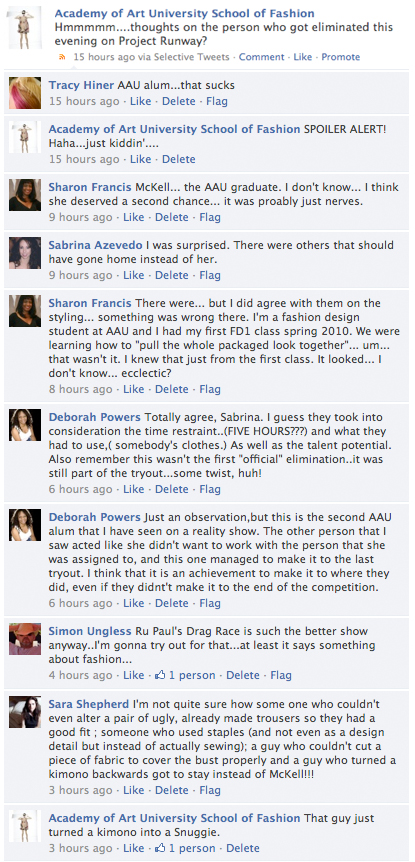 Make sure you become our fan on Facebook book! Just click the "Like" button on our page and become part of the snarky conversation (you will also be able to get updates on what's going on at the School of Fashion)!