On Friday, February 10th, School of Fashion Online Students gathered in New York for a workshop and portfolio review. Industry speakers and teachers gave beautiful presentations about their knowledge of the industry and offered great advice to the students that attended.
The day began with School of Fashion Executive Director Gladys Perint Palmer giving a fashion illustration demonstration and passing on some words of wisdom:
"It's not what you do, it is what you don't do you regret"
 "Learn the rules to break the rules"
 "Communicate through drawings"
 "Learn to look and you will see"
 "You can't do everything"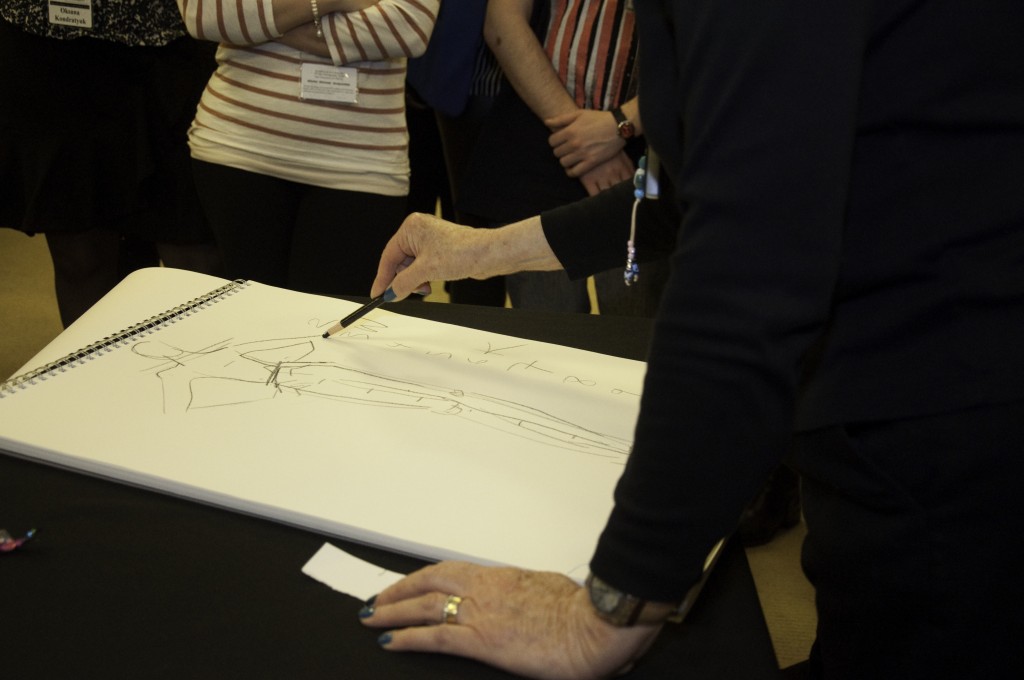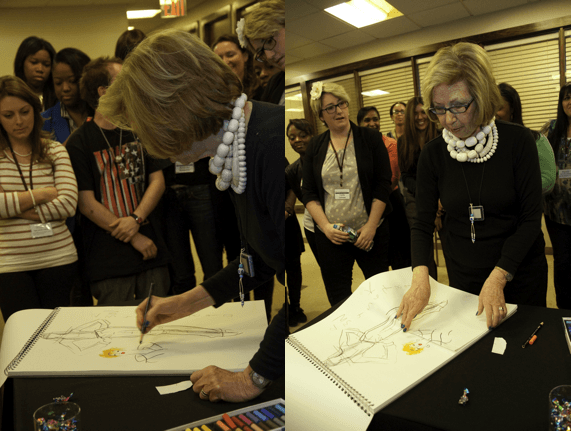 Follow the jump to read more!
During the afternoon session, there was a panel on Social Media and the Fashion Industry. Panelists included Community Manager at Gilt Groupe Women's division Ksenia Avdulova, Instructor Vivian Kelly, Jewelry Designer Alexis Gopal of Alexis Studio Deisgn LLC, and graphic designer/photographer/software trainer Amanda Razzano. Their presentation covered everything from the best ways to use social media for bloggers, to how to grow your business online, and offered some great tips for anyone looking to better use social media and increase their online presence.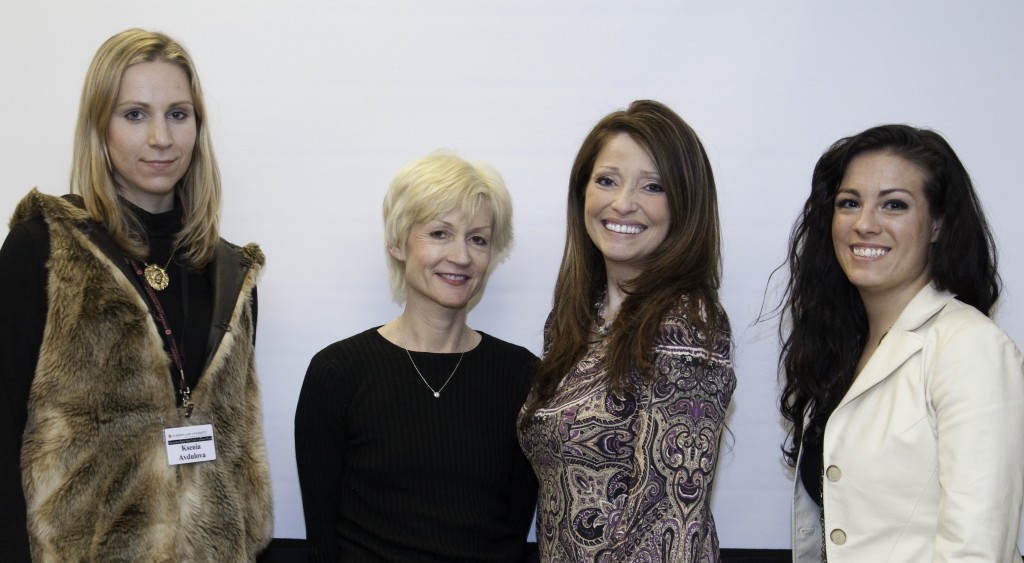 From Left to Right: Ksenia Avdulova, Vivian Kelly, Alexis Gopal, and Amanda Razzano.
The workshop was a wonderful opportunity to learn from instructors and industry insiders, as well as to connect with other Online Students from around the world.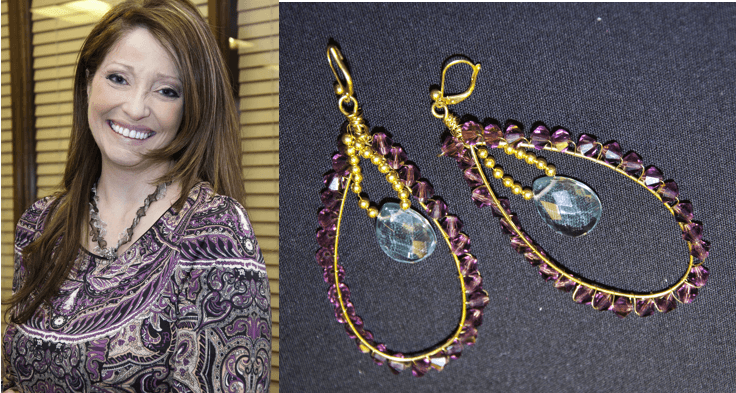 Jewelry Designer Alexis Gopal and a pair of earrings she designed and made. 
Photos Courtesy of Stephanie A. Smith.
Written By: Amanda Foschia