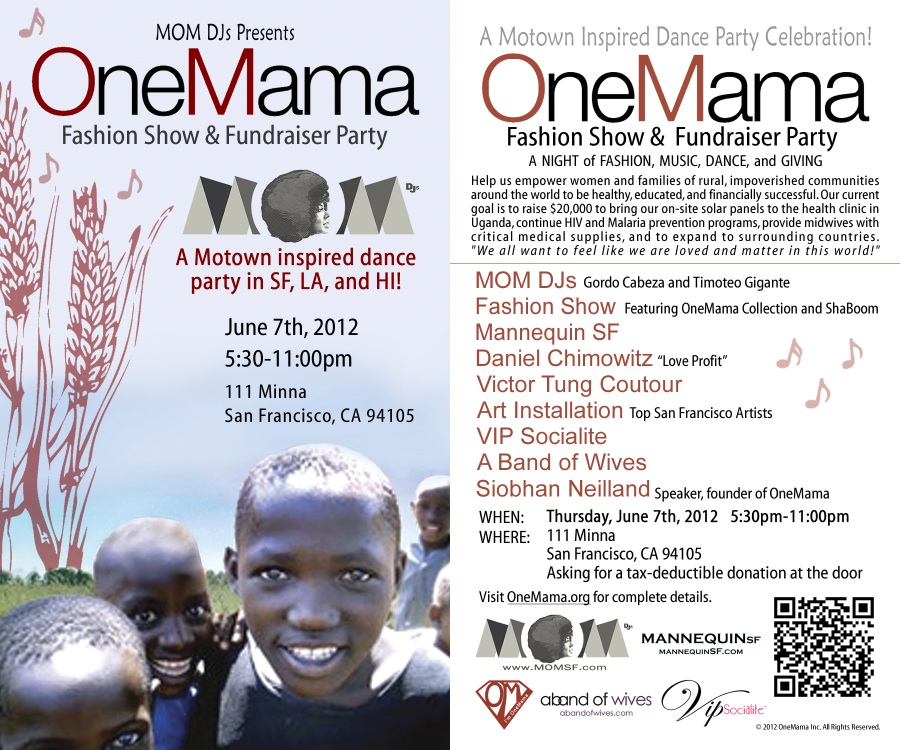 The One Mama Fashion Show and Fundraiser raises money to empower women and families of rural, impoverished communities around the world, helping them to be healthy, educated and financially successful. Our current goal is to raise $20,000 to bring on-site solar panels to the health clinic in Uganda, continue HIV and Malaria prevention programs, provide midwives with critical medical supplies, and to expand the programs to surrounding countries.
For the event, produced by MANNEQUINsf, they are looking for volunteers, photographers, bloggers, dressers, and hair and make up artists.
One Mama Fashion Show and Fundraiser
June 7th, 2012 – Thursday Night, 5:30pm-11:00pm
111 Minna, San Francisco, CA 94105
Please email info@mannequinsf.com with any questions and if you are interested in volunteering.
More information about: One Mama and MANNEQUINsf