On Friday, ONE EIGHTY magazine opened the doors to models of all shapes and sizes for an upcoming shoot in their next issue (it's, as they say in the music world, "droppin' in September" – keep your eye out for it).
Instructor, Flore Morton and students from her styling class handled the models as they came in to show us their "mad personal style" (our new Style Snark has something to say about that term later).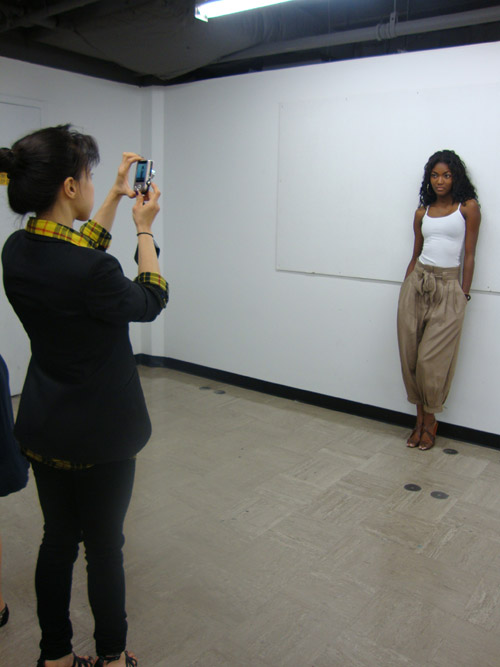 The models came in with their own clothes, but there was an accessory buffet fully utilized by the school's budding styling gurus.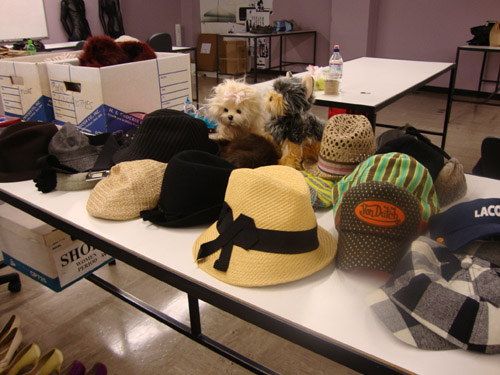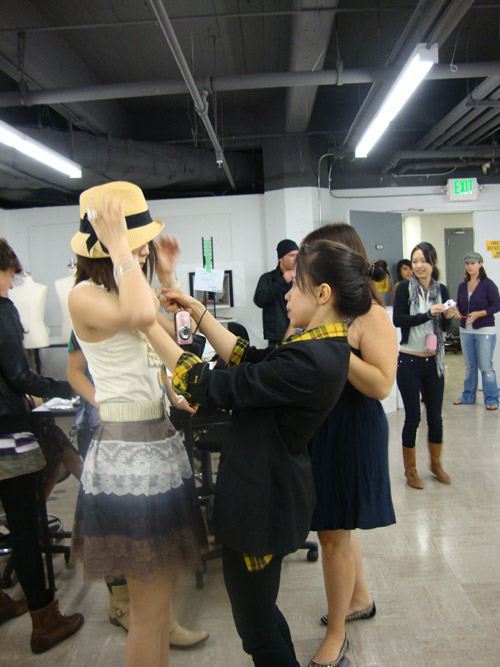 One young lady in particular moseyed on in with a frumpy-chic demeanor….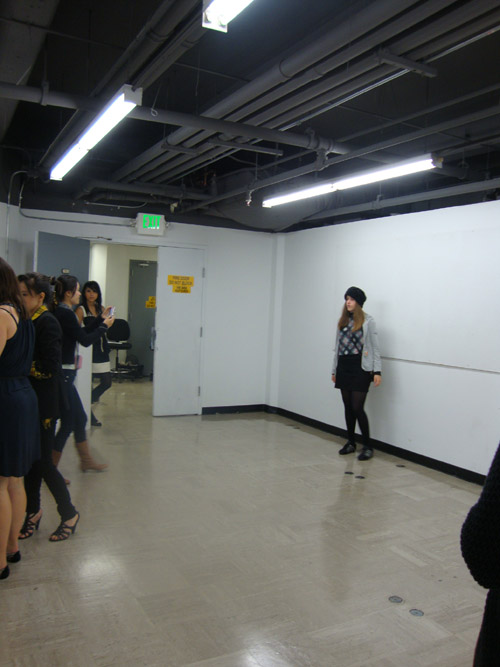 …but with a little help from Team Flore, she went from frumpy-chic to geek-chic in one fell swoop: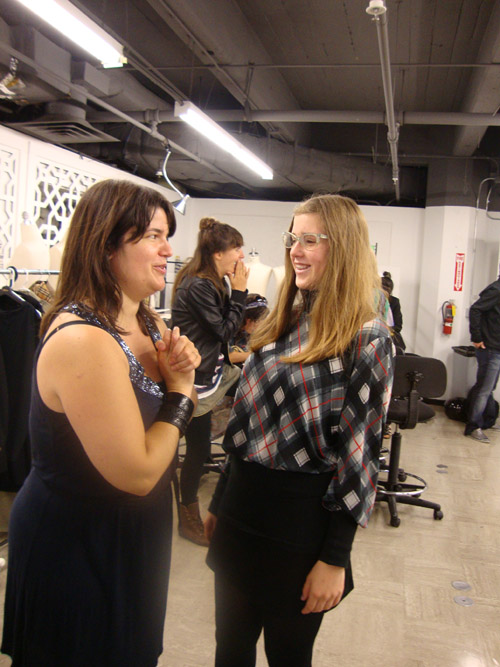 Ah, the magic of styling.
Wondering who was "in" with the photoshoot? Well, I guess you'll just have to wait until the issue comes out…