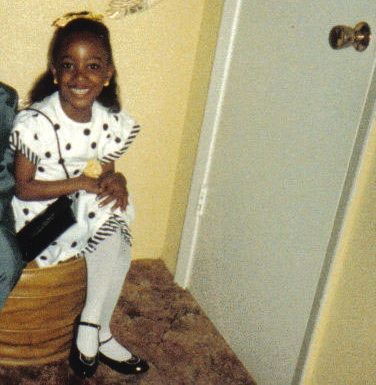 Name: Monica Lornee' Jacobs
Where do you live: Atlanta, GA
Area of study: MFA Fashion Journalism
Day Job/Occupation: Hospitality / Front Desk Manager
What qualities do you most value in others?
I value when people are just truly themselves.
My Favorite Fashion Bloggers:
Scott Schuman – The Sartorialist – His pictures are phenomenal. They have a way of telling a story without saying a word.
F.E Caslteberry – Unabashedly Prep – He definitely has a clear niche. I love his preppy/American theme. Tommy Hilfiger should give him a job. ☺
Karla's Closet – A Fashion blogger who has great style and an online boutique that I often visit.
What is your guilty pleasure?
Thrift or estate sales shopping; one man's trash is another man's treasure. ☺
What is your present state of mind?
"Work Hard and Dreams Can Come True!"
What is your dream job?
To coordinate major fashion shows!!! Kelly Cutrone please give me a job! LOL
What is the most important thing that people should know about you?
I don't give up easy. I'm the little engine that could!
When was the first time you recognized your interest in fashion?
Need I say more? ☺
Where have you found inspiration lately?
People watching. I love to sit in well-populated areas and watch people walk by. You see so many types of cultures and nationalities. It gives me a feeling of strong human connection when I can read someone's mood or personality by observing body language, who they are with and what they are wearing.
What is your most valued possession?
This was a hard question but I would have to say my purple "Marc Jacobs" duffle bag. I got it as a gift for my birthday. I get so many compliments on that bag. I love Marc. ☺
What music do you like to listen to?
Honestly, I listen to a lot of different styles of music. R&B, Neo Soul, Classical, Pop, Alternative – you name it, I listen. There are so many talented artists among the different genres of music. I'm a sucker for what sounds good to my ears.
If you had an opportunity to travel back in time, who would you like to meet, and why?
Hands down, Coco Chanel. She is a timeless designer that will forever be remembered for her classic and effortless pieces. After watching a documentary about her, I realized we have a lot in common. She was a woman who walked to the beat of a different drum. She was smart, opinionated and demanded respect, even though she was in a position that was undermining to women. She loved to think outside the box and push her expectations to the limit.
For more of On Online, click here.