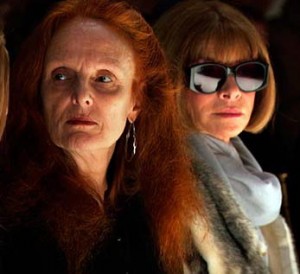 (Photo Credit: FuschiaWoman)
Famed Vogue editor Anna Wintour recently landed at No. 69 on the Forbes list of the world's 100 Most Powerful Women. People may have their various opinions about this editrix, but there is no denying her intelligence and influence. In an interview with Forbes, she talks about being a powerful woman, what they're looking for at Vogue, and offers some advice for the next generation of women of influence.
Watch the interview after the jump!