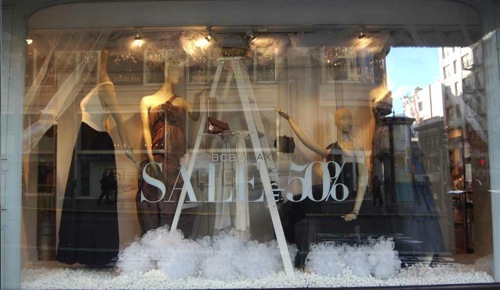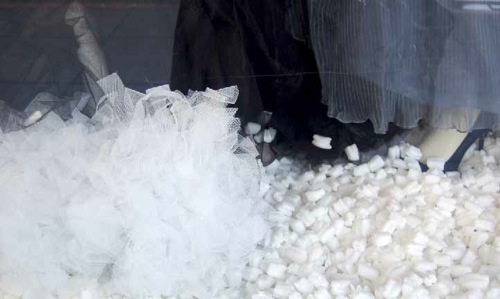 Faux snow in store windows may be the closest that San Francisco will get to having a white Christmas, but why the packing peanuts? Other retailers are using a more "authentic" faux snow, and it looks more believable. I say BCBG is on the right path to bringing down and cheapening their luxury brand.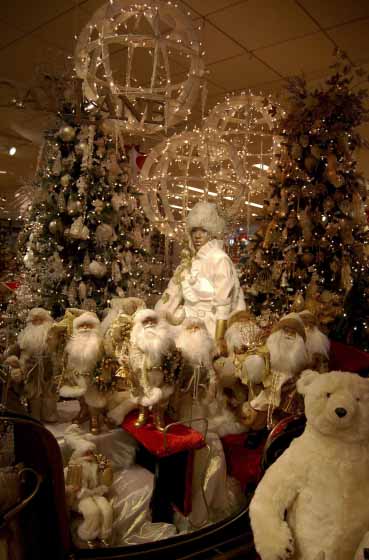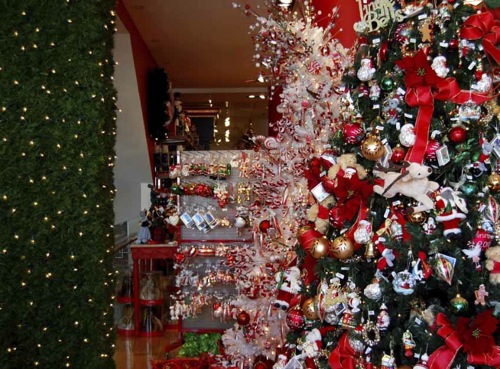 I finally ventured into Macy's to check out their "Holiday Lane" Christmas ornament selection. I was in awe of the number of trees on display, with themes ranging from international travel to ballet. It wasn't long until I realized that I was lost in a maze of glittering trees, and had to "phone a friend" to get guidance on leaving the premises.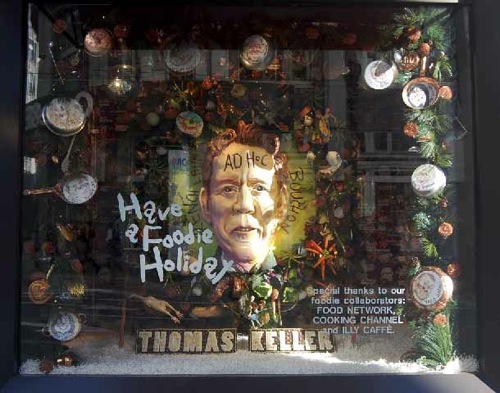 I was really excited to see the "Foodie Holiday" windows go in at Barneys in Union Square. Unfortunately, my excitement was quickly turned to disappointment when I realized there was only ONE window installed at our San Francisco store. Pathetic! I want more foodie creativity!
Follow the jump to read more.

Now, it's time for the part you've all been waiting for – inspiration photos! I've rounded up impressive images of my favorite windows from London and New York. These windows are getting me dangerously close to booking a flight so I can experience these works of art in person.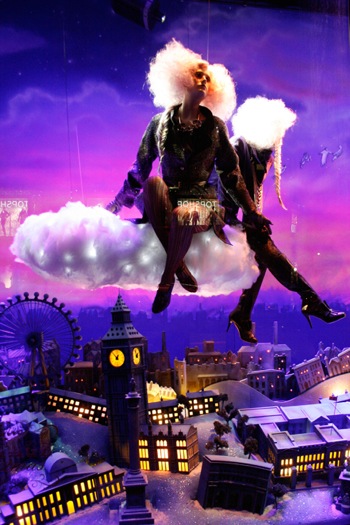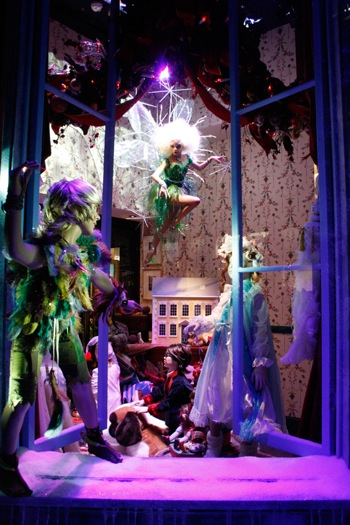 Peter Pan stars in lavish, luxurious windows at Harrod's in London.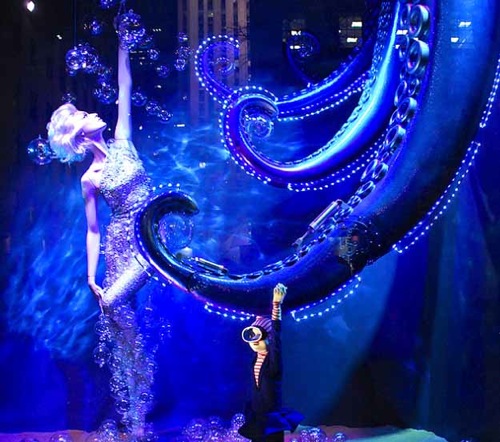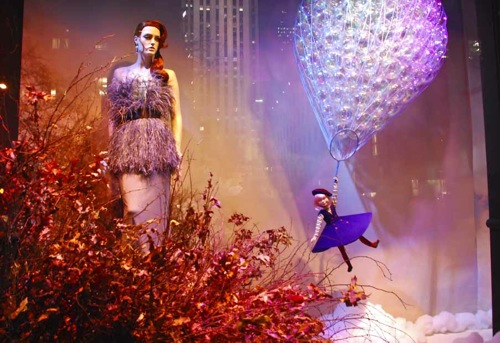 Saks is showcasing highly glam, elegant windows that range from dry land to under water.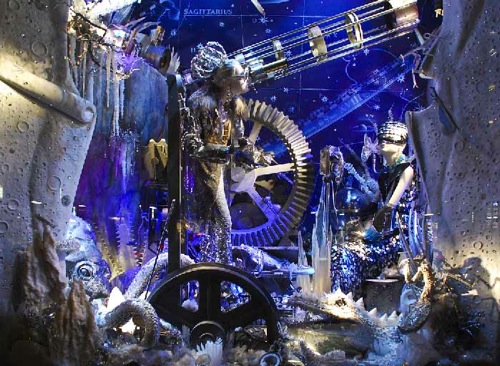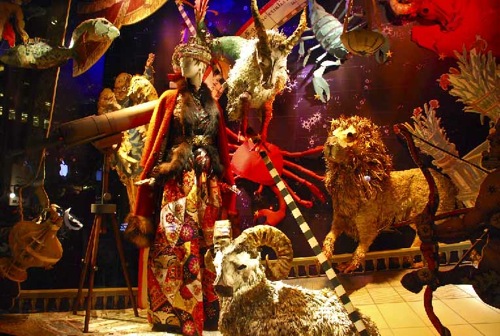 I am truly in awe of Bergdorf Goodman's work this year. The windows have a variety of looks and play with the themes of ice, heat, astronomy, and astrology. (Bonus points for fitting almost every Sun sign into one glass panel!)
Written by: Danielle Wallis
Click here to read more of "Off the Rack"