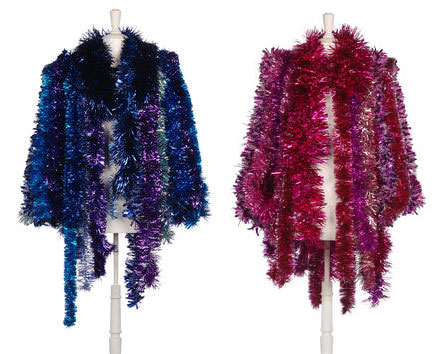 Donation Drive Benefiting Fashion Students Affected by the Hyde Street Fire
Hosted by Beyond the Front Row
Beyond the Front Row is collecting donations for the fashion students whose apartment and belongings were destroyed in the recent Hyde Street fire. A list of school and sewing supplies, as well as a list of suggested stores can be found after the jump. Used and new materials are welcome, as are gift cards/certificates. Donations of clothing and shoes, used or new, are also welcome. Donations can be dropped off in office #700 or #703. For information regarding clothing/shoe sizes, please contact Edith Barker in office #703 or at xt. 3891, or one of the BtFR board members. You can contact them via their Facebook page or you can email them at: beyondthefrontrow@gmail.com Thank you.
Monday, December 6, 2010
Beyond the Front Row's "Gaga Holiday Party" (for BtFR members only)
Auditorium at 79 New Montgomery, 7pm
BtFR members are gathering for a Lady Gaga-inspired Holiday Party! Refreshments. Music. Raffle. Runway Competition of "Gagalicious" Personal Style. Attendees must have student id with valid BrFR membership sticker. RSVP at BeyondTheFrontRow@gmail.com or www.Facebook.com/BeyondTheFrontRow .
Friday, December 17th
Last Day of Classes
The Fall semester ends. YAY!

And last but not least: Christmas Day and New Year's Day
Happy Holidays! University buildings are closed on both weekends.
For a donations list for fashion students affected by the Hyde Street Fire, follow the jump.

Art supplies
Higgins fadeproof inks( Indigo, Carimine, Violet, Orange, Brown)
Cutting mat (18*24)
Hobby knife
light box
color pencil (water color)
Moleskine Sketchbook Large 5.3 x 0.8 x 8.3 inches
printer
Bristol vellum 11*14
Tracing paper 11*14
soft pastel

Here is where the students shop regularly:
Target
Apple (need a laptop)
Safeway
GAP
Starbucks
Blick
Utrecht
Macy's
Nordstrom
Bloomingdale's
Britex