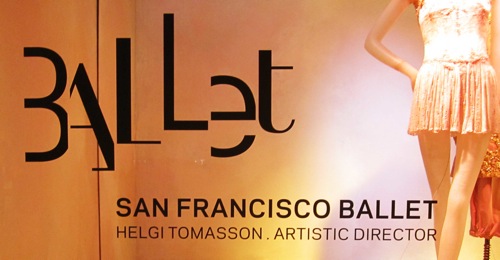 A select amount of the San Francisco Ballet's costumes have been sprinkled through the windows of luxury boutiques and department stores around the city's Union Square.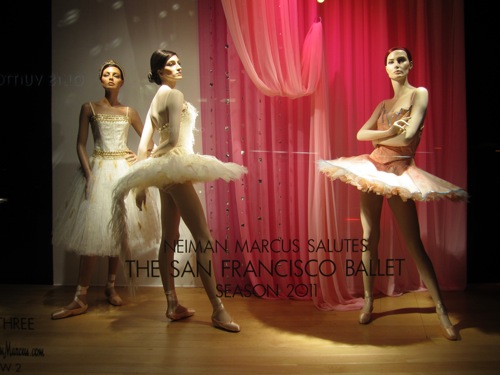 This annual tradition not only promotes the Ballet's opening night gala, but allows ex-dancers like myself to squeal and gaze at the costumes with eyes fully open.
These costumes also have the perfect amount of sparkle, personality, and oomph to keep me engaged between the awkward transition of late fall to early spring. When I say personality, I mean their hidden characters. Each store sets their tutus up with such personality, I can't help but comment about it.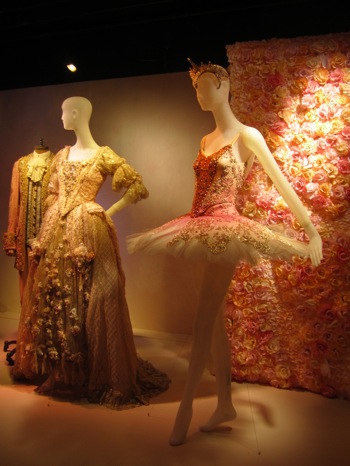 These ladies seem all dressed to attend a Marie Antoinette themed tea party. Fruit tart, anyone?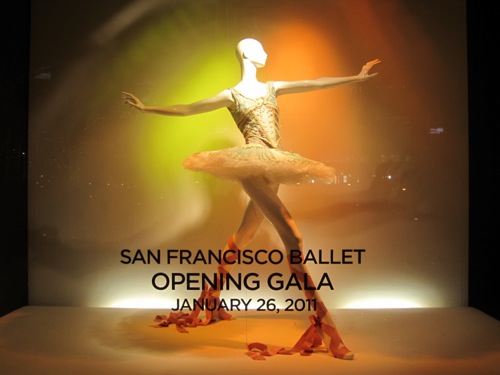 Here, Miss Thang is making her big entrance to the city's hottest club, Saks Fifth Avenue. She enters the room, strikes a pose, and demands, "I've arrived! Why isn't MY song playing? And where's my Cosmo?"
Follow the jump for more.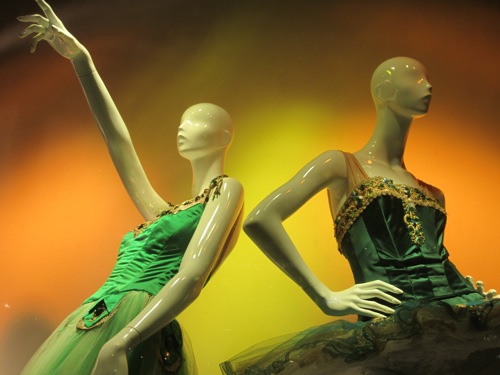 These two ladies are calling over their single friend with a "Hey girl, hey!" from the middle of the dance floor.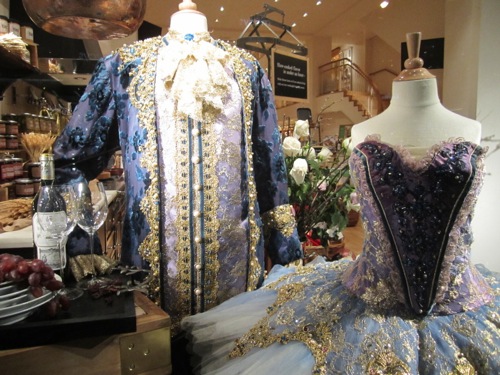 This fancy couple just arrived at the masked ball for a beautiful evening of dancing and dining. (Pour another glass of red wine, darling!)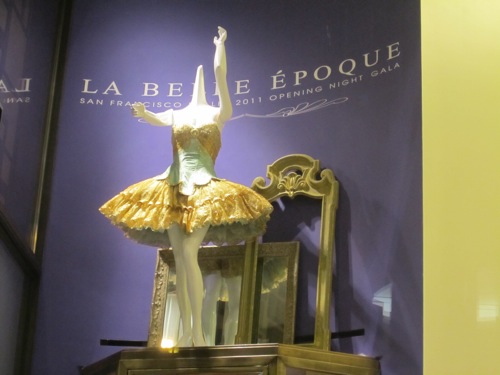 At Barney's, the tight rope walker stands high above the display cases and is ready to test her balance.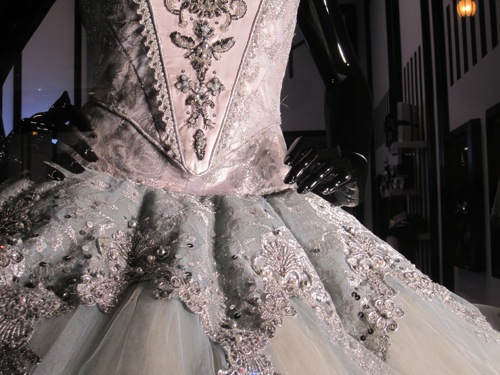 Cinderella Ballerina takes her place at Azadeh's boutique.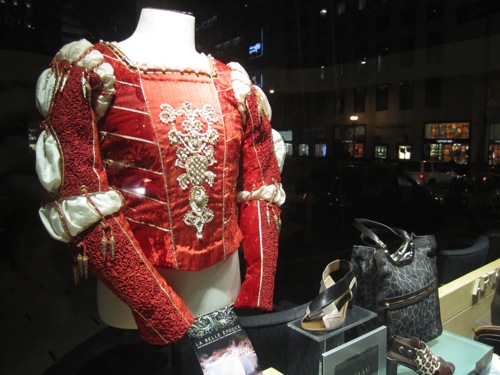 At Arthur Beren, Renaissance-inspired menswear tops bring a powerful masculinity to women's shoes.
Written by: Danielle Wallis
Click here to read more of "Off the Rack"