In May 2010, Alice Spies (BFA Fashion Design) she was the recipient of the L'Ecole de la Chambre Syndicale de la Couture Parisienne as part of the Sister City Scholarship Exchange in Paris. She will be doing weekly photo blog posts for us to show us her adventures in the City of Lights.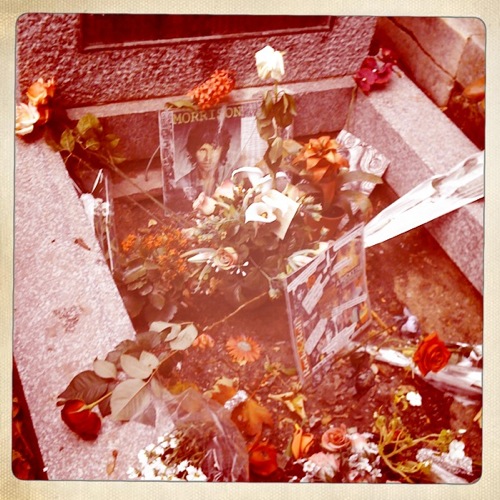 This is a picture of Jim Morrison's grave at Pere Lachaise. When I was here, I met this young Polish kid who actually lived at Jim's grave and survived off of what people left for Jim.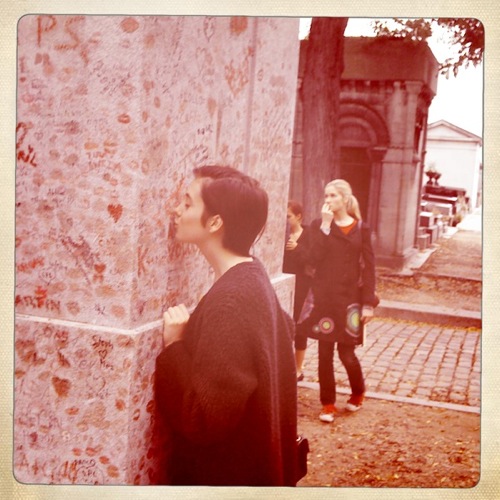 Oscar Wilde is another famous person buried at Pere Lachaise — along with the amazing Edith Piaf. It is completely covered with kisses so of course I had to contribute.
Follow the jump for more.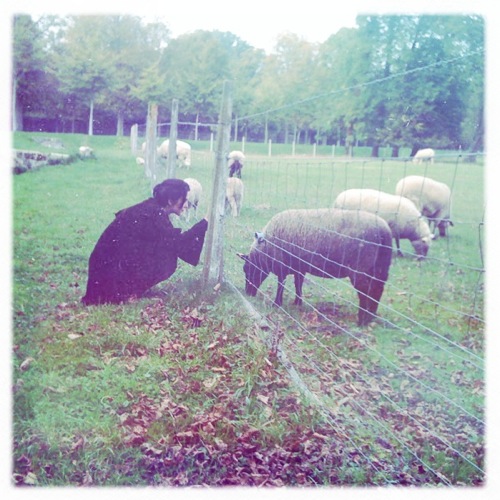 This is a picture of me at Versailles feeding the sheep. Versailles is honestly one of the most beautifully surreal places I have ever been.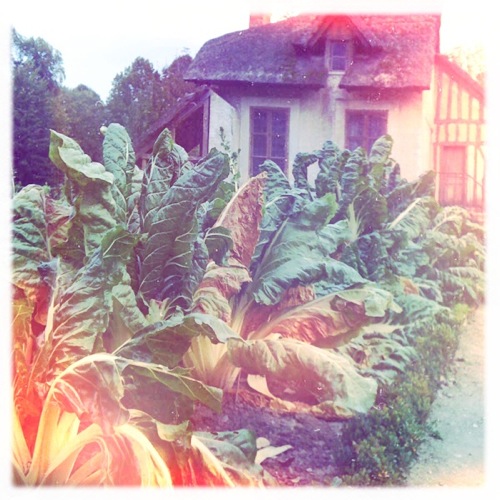 At Versailles, Marie Antoinette created her own little farm village. There are all these little cottages, overgrown with wild flowers. You feel like you have gone back in time to another world.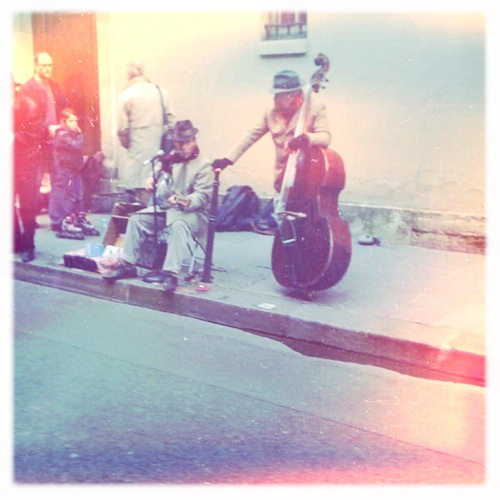 You would be surprised how often you see bands like this on the streets and in the metro of Paris!
Written by: Alice Spies
Click here for more of "Alice Spies Paris"