Textile Arts Council presents: Pulp Fashion: A Glimpse into the History of Paper Clothing…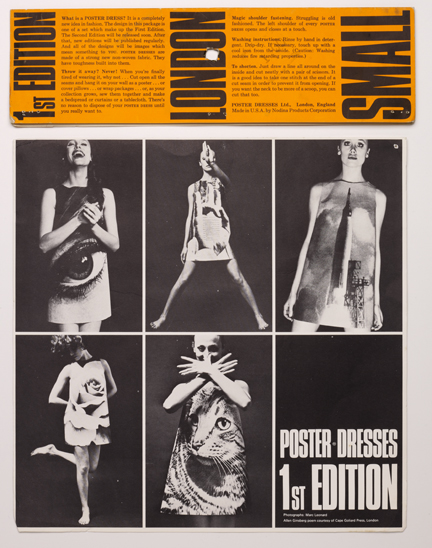 If your only reference to paper clothing is a disposable paisley print mini from the 1960s, think again! The use of paper for garments in daily life and for ritual occasions goes back centuries and appears in many countries around the world. Opening at the Legion of Honor Museum on February 5th is Pulp Fashion: The Art of Isabelle de Borchgrave, which will feature full-scale historic costumes interpreted in paper and paint. In connection with the exhibition, FAMSF curator Jill D'Alessandro will take a cross-cultural look at the use of paper as a means of dress and introduce us to the remarkable work of Isabelle de Borchgrave and other contemporary artists working in the medium today.
Here are the details:
WHEN: Saturday, January 22, 2011 – 10 am
WHERE: Koret Auditorium, de Young Museum, San Francisco
HOW MUCH: Free to TAC members, $5 museum members and students, $10 general. Tickets at the door.
Cash or check only. No credit cards.
To find out more, click here.