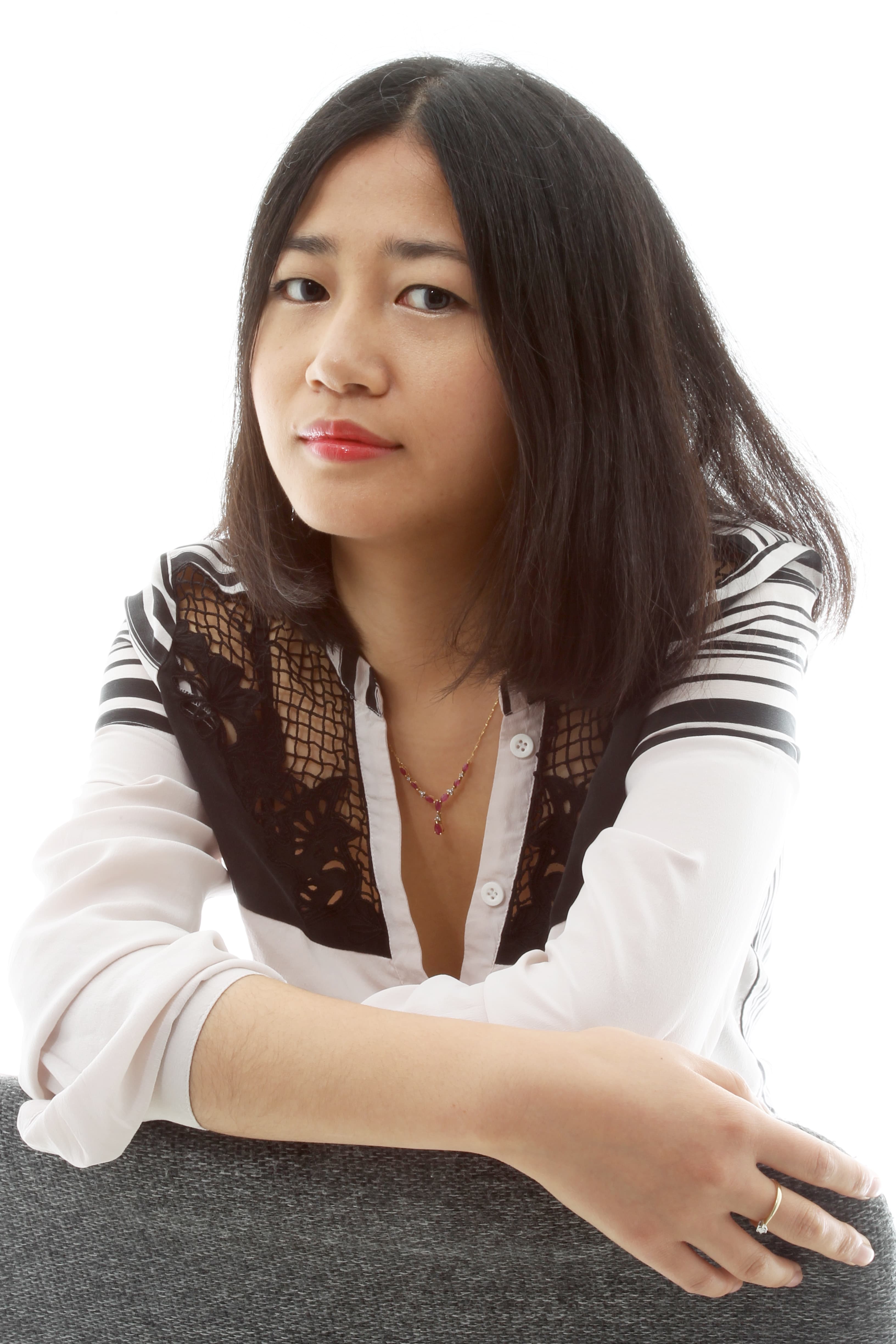 Liz Li, MFA Fashion Design, was born in Wenzhou, in the Zhejiang Province of China, and grew up in Shanghai. Before coming to Academy of Art University Li earned her BA in Fashion Design and Engineering. While living in Shanghai, Li worked as a design assistant at PCCS Garment Co. Ltd, and as print designer for Zhuang Rong Qipao Co. Ltd. While Li was pursuing her master's degree at Academy of Art University, she concurrently worked as a fashion designer for San Francisco-based brand the DNA Group. Li also assisted a group of School of Fashion MFA designers with the construction of their Spring 2015 collection, which was shown at New York Fashion Week in September 2014.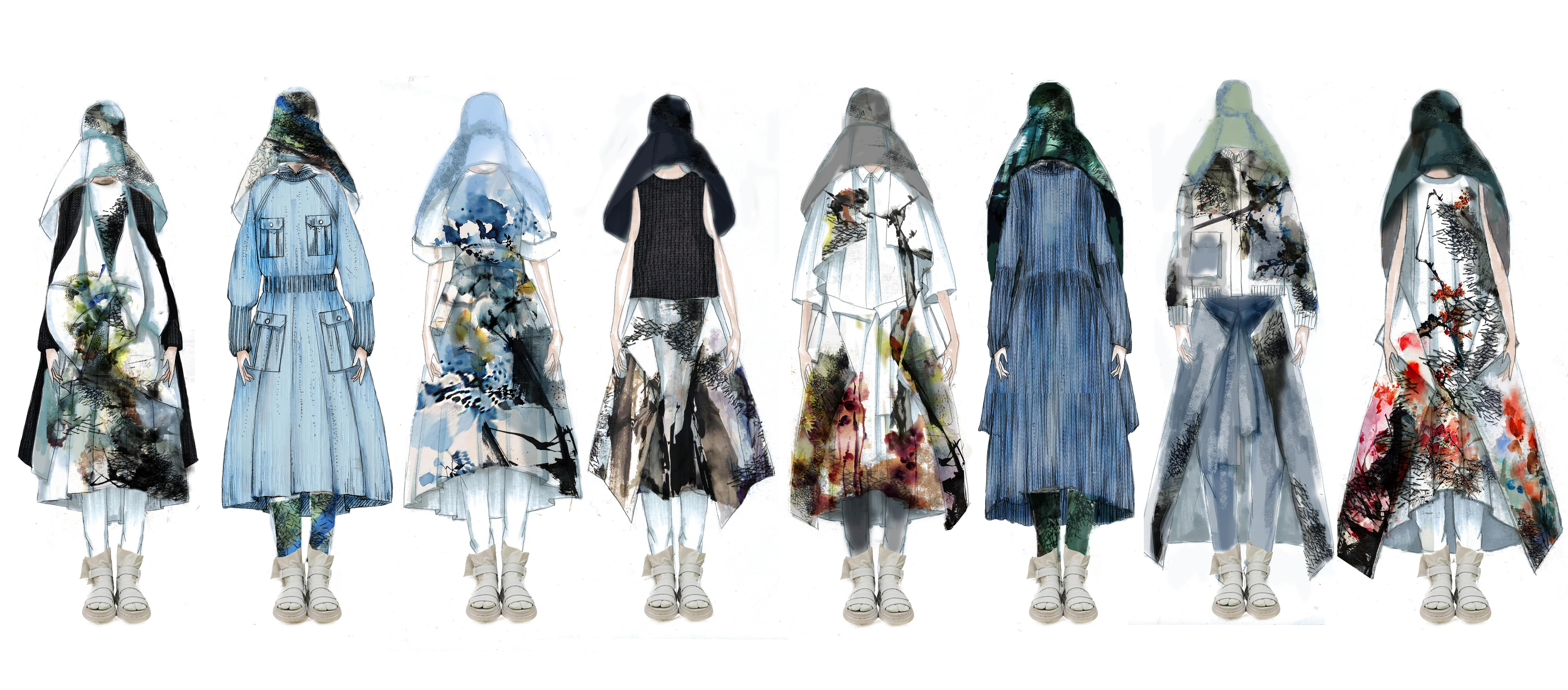 For her Spring 2016 collection, Li is collaborating with MFA Knitwear Designer Bom Kim. Li and Bom were inspired by traditional Chinese painting as well as by modern art. "The combination of abstract painting and freehand brushstrokes turns tradition into something modern, romantic and dramatic. The idea comes from my childhood experience, specifically when I first studied traditional Chinese painting after doing modern Western painting for many years," explains Li.
The collection features 1940s-inspired A-line silhouettes, which "create volume, and make the collection sculpted and airy." Linen and transparent fabrics enhance the collection's summery feel; a color story inspired by the seasons roots the collection with a natural palette, which is set off by contrasting black details.
Who might wear this collection? "My girl is cool but also feminine. She likes wearing oversize garments and also loves art. She travels to different places to see different culture," says Li.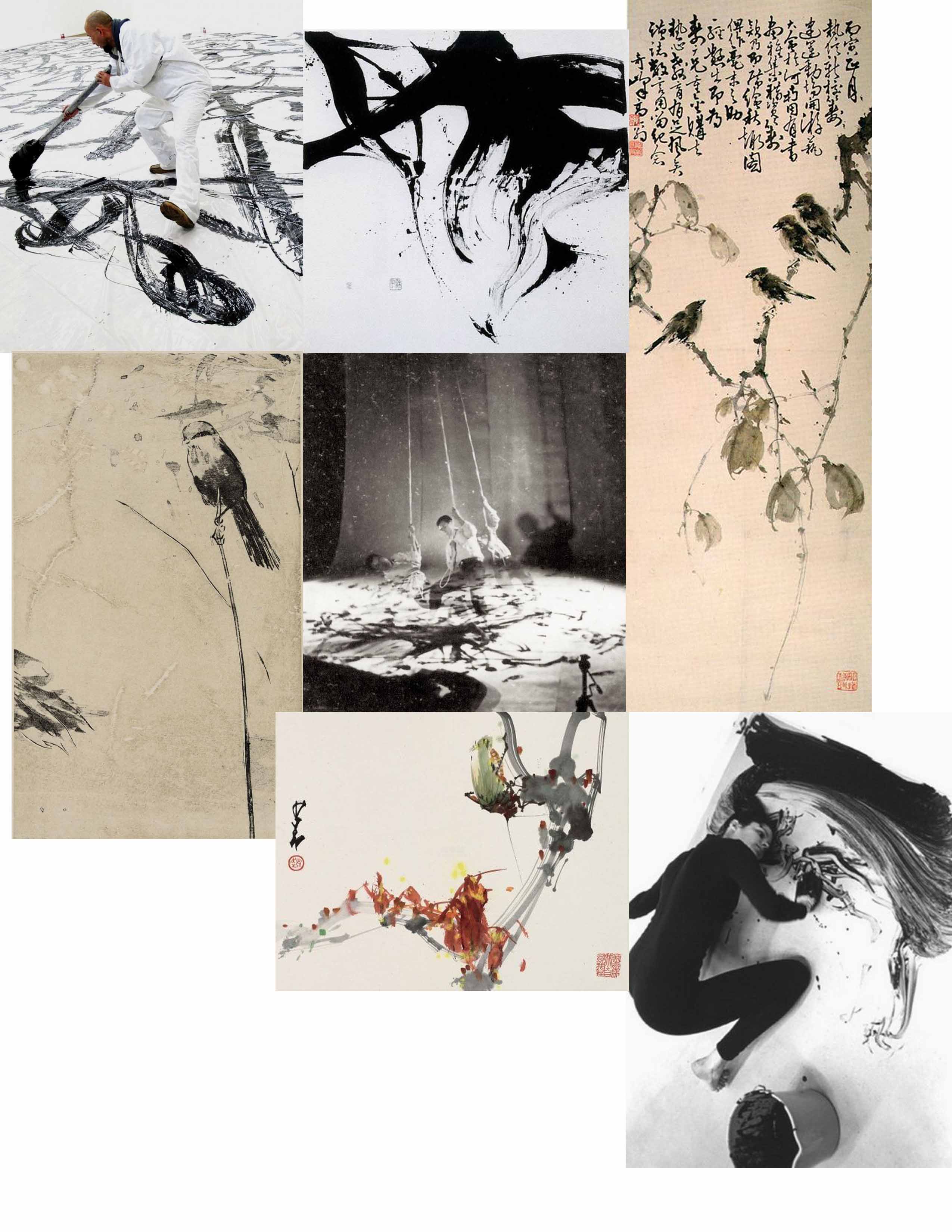 Fashion School Daily: What is your favorite memory of being in the School of Fashion?
Liz Li: Making friends who have the same dream. We encourage each other and have grown up together.
FSD: What is your greatest style regret?
LL: Mixing too many elements into one style.
FSD: What advice would you give students who want to do collection?
LL: No matter how difficult the progress is, don't give up.
Written by Yuna Choi, BFA Merchandising