Celebrating the passing of ten years presenting at New York Fashion Week (NYFW), the School of Fashion has paved the way for their students—as well as other fashion schools—throughout the years. Over the last decade many talented students have been given the opportunity of a lifetime, showing their collections proudly on a global stage, which has helped them launch their post-graduation careers.
We caught up with some of the alumni who have presented their collections during NYFW, as well as the instructors who have mentored them, to learn more about the history of the School of Fashion's involvement in NYFW and how the show helps students take the professional world by storm.
"It's definitely a great feather in my cap to be able to say I showed a collection during NYFW," says School of Fashion alumna Maria Korovilas. "Aside from the prestige, it was a great learning experience that has helped me immensely in the planning of subsequent runways shows and in creating a collection from concept through to completion."
The School of Fashion joined New York Fashion Week (NYFW) in the fall of 2005, making the upcoming September 11 show the 10-year anniversary of the school's first NYFW show. Just how did the School of Fashion become the first university to show at fashion week? A representative from 7th on Sixth, which has since been acquired by IMG Fashion, attended the School of Fashion's annual Graduation Fashion Show in San Francisco and was impressed by the quality of the production and talent. With the door open to participate in NYFW, School of Fashion Executive Director Simon Ungless—who produces both the SF and NY fashion shows—seized opportunity based on the benefits it would have for students.
"The School of Fashion promotes its recent graduates with a show of this magnitude to showcase the debut collections of student designers… to help secure job placement and to launch their careers," Ungless tells us. "The industry's reaction has been positive and supportive from day one."
From 2005 to 2007, the School of Fashion presented student collections at NYFW every September. In 2008 the School of Fashion began showing in both September and February, which has given more students the opportunity to present at NYFW. As the years progress, each show brings in more media attention and recruiters looking for talented new designers. Each season a new crop of students is given the opportunity to showcase their creativity and the skills they have honed while studying in the School of Fashion.
Unlike commercial shows, the School of Fashion's presentations are not intended to promote collections to be sold, but that hasn't stopped buyers from heading backstage and wanting to buy the collections. "I remember the fashion director from a major U.S. department store coming backstage after one show wanting to buy the linen dresses from online student, Elena Akoulova," recollected Ungless to ModeConnect.com, "That was quite a moment."
As most of us know, in the fashion industry it is not all pizzazz and opulence. Korovilas, whose designs have been worn by celebrities from Blake Lively to Sophia Bush, notes that a year or so of hard work creating a collection comes out to just about two minutes of glory on the runway. As the average fashion show lasts just fifteen minutes, students are sharing the spotlight and splitting runway time, which is precious to their collections and careers. "The six of us who were pre-selected [to present during the Spring 2011 NYFW show] worked tirelessly day and night and at times literally slept under the cutting tables amidst rolls of fabric (actually kind of comfy!)," explains Korovilas. "That's the short of it, the real story would require a novel. Keywords: blood, sweat, tears."
It takes hard work to show at NYFW. The fashion shows are open to senior BFA and MFA students to showcase the best senior collections from majors including: Fashion Design (menswear, womenswear and childrenswear), Knitwear Design and Textile Design. "I am always happy to see collaborations on the runway," says Ungless. "Very often we will put a fashion designer with a textile designer so that the textile designers fabrics and prints are produced into garments. We also create collaborations with technical, knitwear and accessory designers. We create collaborations as often as possible so that students learn to work as a team. In the industry, they will be working with a team so it is important that they learn early on how to collaborate with others."
Students prepare for NYFW for months ahead of the show, "They spend a minimum of two semesters getting very deeply into the collection development process," explains 3D Design Coordinator Terhi Ketola-Stutch. Alumna Camilla Olson recalls, "I worked 15-18 hours a day for about six months." Eventually an objective committee with members from outside the University evaluates the student collections to make sure they are up to industry standards. Around six weeks prior to NYFW, students present their collections to the committee and find out if their collections will be presented in the show.
Working day and night for months on end to create a collection worthy of NYFW certainly has downsides for designers, but more prominent are the upsides. "Fashion design is not for the faint of heart or manual labor for that matter," Korovilas explains, "But I wouldn't trade it in for anything." Although showing at NYFW gives students unparalleled exposure, Ketola-Stutch sees getting a thorough understanding of the collection development process as the greatest benefit to students. "They get inspired, influenced and motivated by what other collection students are doing, but they all end up having their individual journey depending on their aesthetic, material choices as well as their personalities," says Ketola-Stutch. "This deeper understanding of their strengths and weaknesses will often help students find their niche and prepare them for the realities and demands of the fashion industry. And as an icing on the cake, they will get to be involved in how a professional fashion show is put together to showcase their work. That full cycle can create a powerful foundation for there future.­"
Showing at NYFW presents many opportunities to the students of the School of Fashion. Being part of a university that has helped pave the way for others is an honor. "We are a school that produces students who are creative, highly skilled and original, with an understanding and readiness for the fashion industry," declares Gary Miller, Associate Director of Fashion Design. Celebrating a decade of School of Fashion shows at NYFW is a huge milestone for everyone involved. The School of Fashion has been given a lot of recognition for playing their part at NYFW. While this September's show celebrates the 10th anniversary, it also presents the Spring 2016 collections from yet another group of talented designers. We can't wait to see what new ideas come down the runway.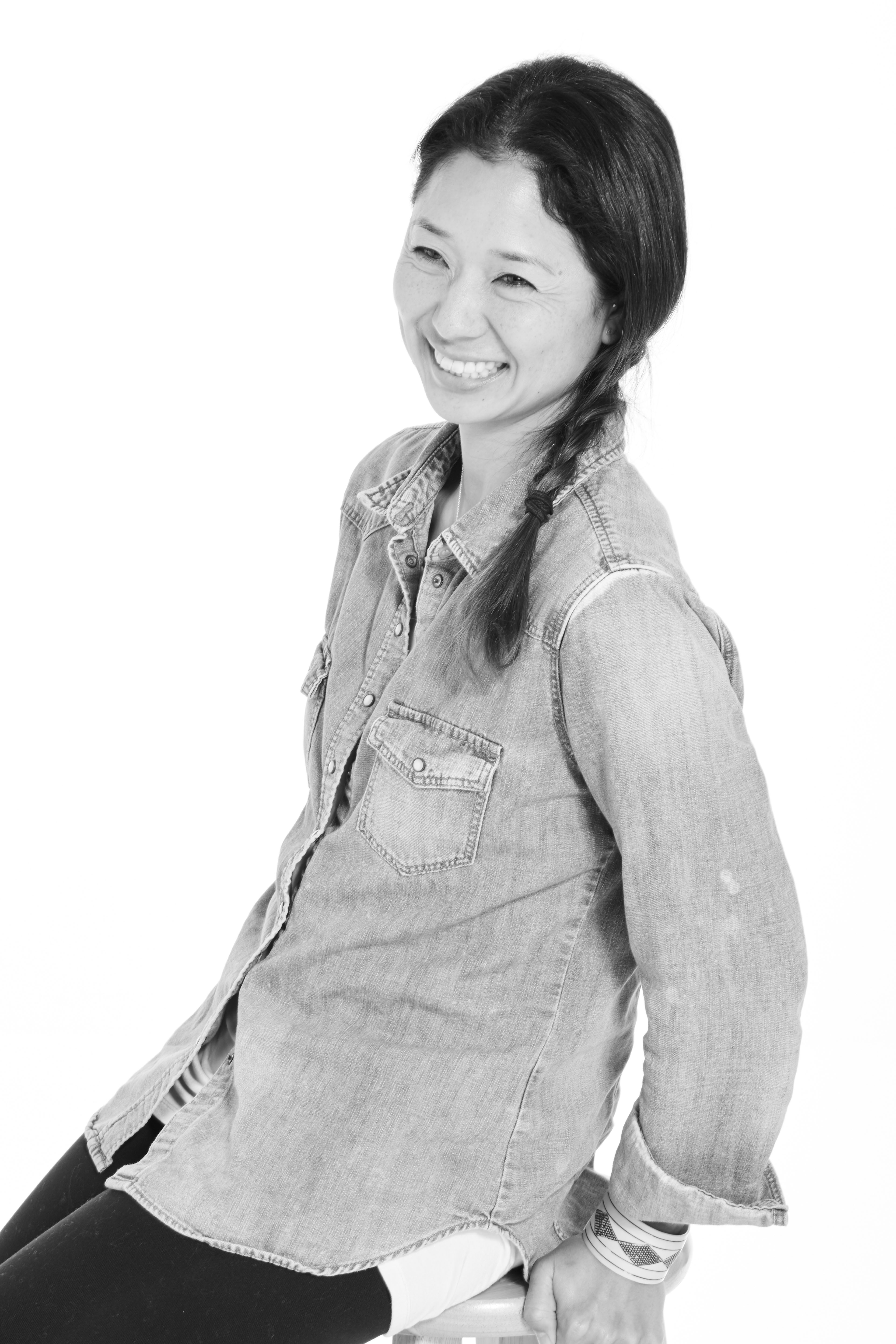 Mari Tibbetts is a 2006 MFA Fashion Design alumna; her collection debuted in September 2006 at NYFW. She is currently working as the Director of Design at the active apparel line, Fabletics. "The collection that I showed at NYFW became the representation of who I am and always set my level high at every job I entered."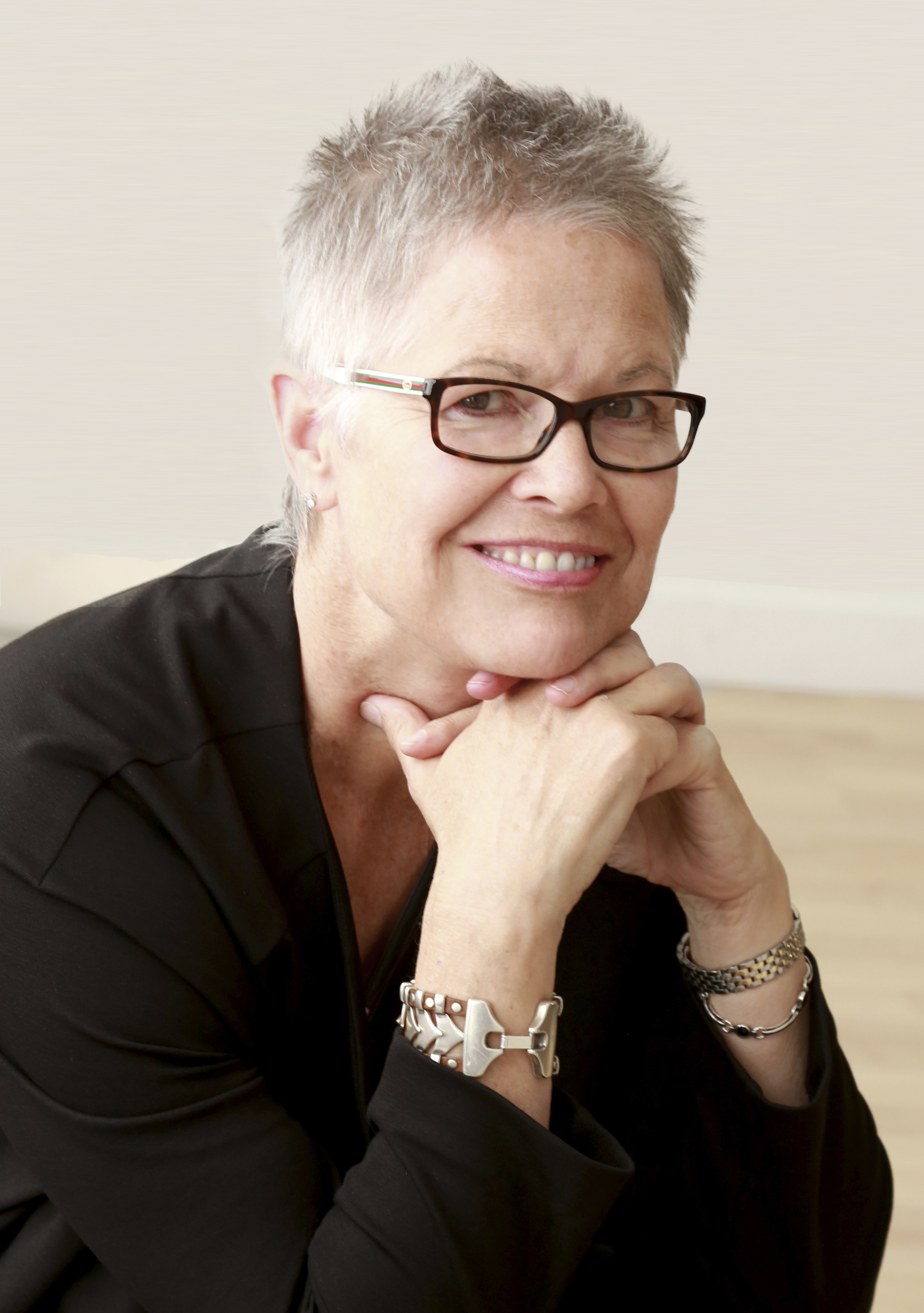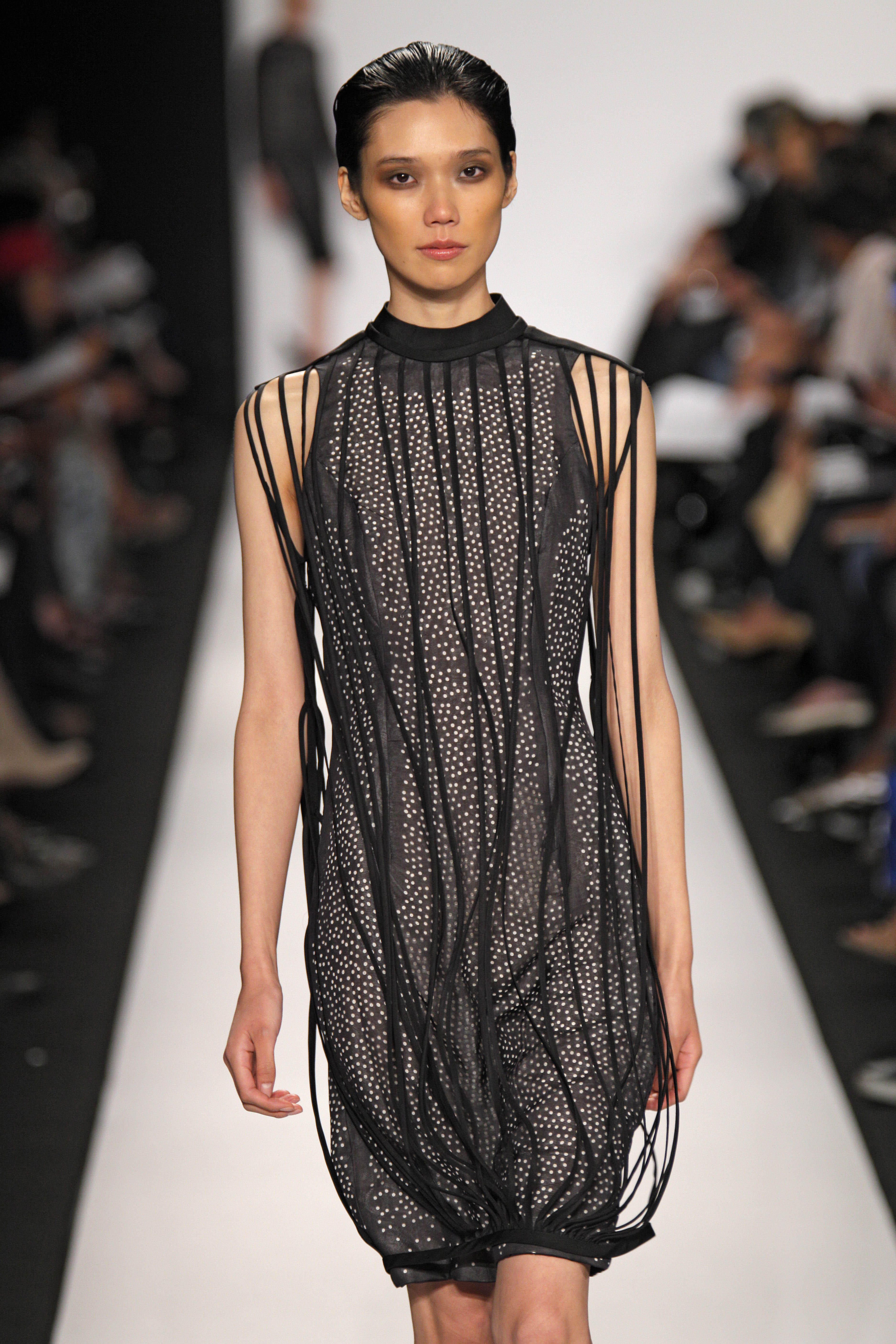 Camilla Olson is a 2010 MFA Fashion Design alumna; she showed at NYFW in September 2010. She currently is working as the Creative Director of her own label, Camilla Olson LLC. "The experience taught me dedication to a concept and the value of hard work and time schedules."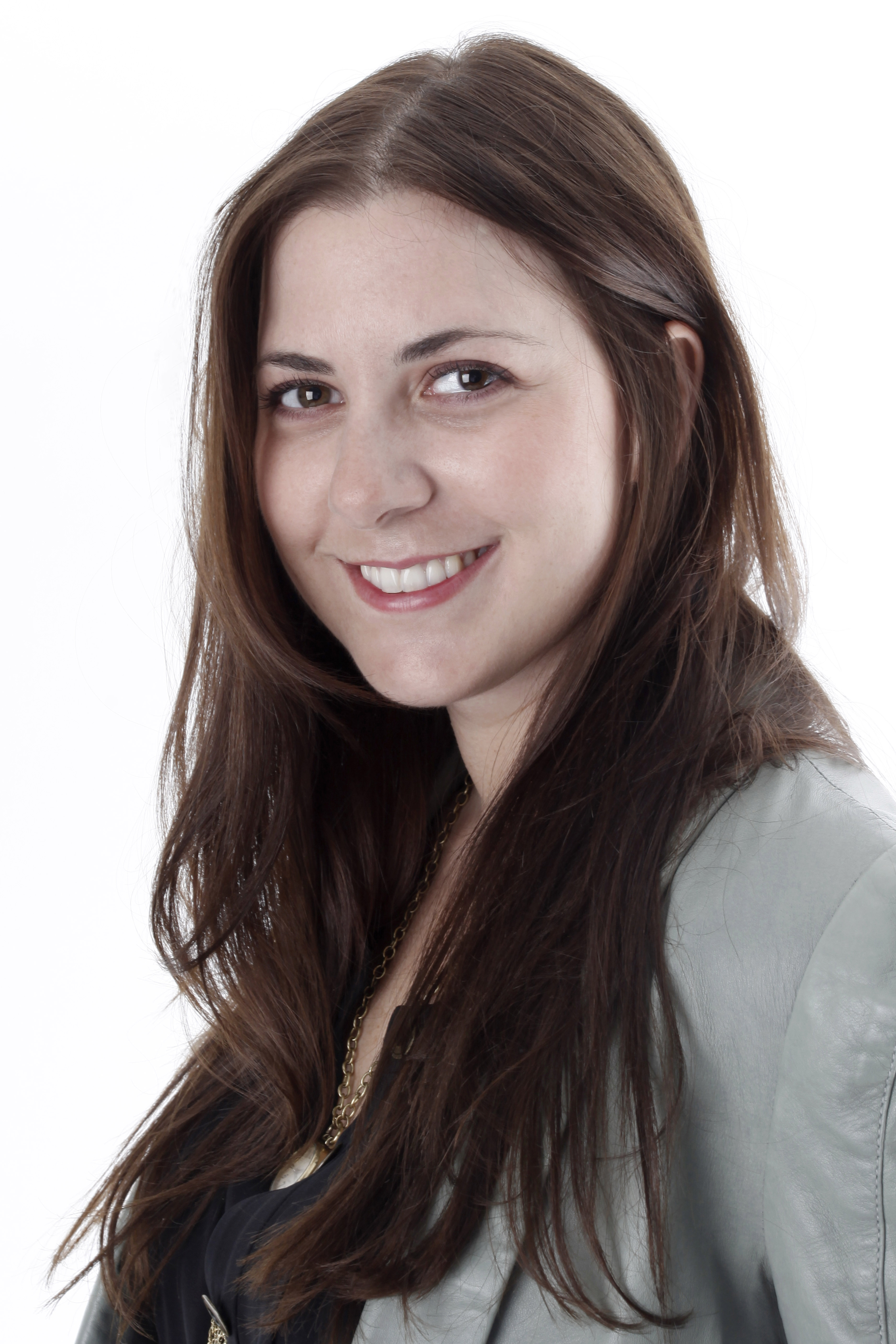 Maria Korovilas is a 2010 MFA Fashion Deign alumna. Korovilas showed her collection at NYFW in September 2010. She is now the Owner/Designer of her own label, Korovilas. "It's definitely a great feather in my cap to be able to say I showed a collection at Lincoln Center during NYFW."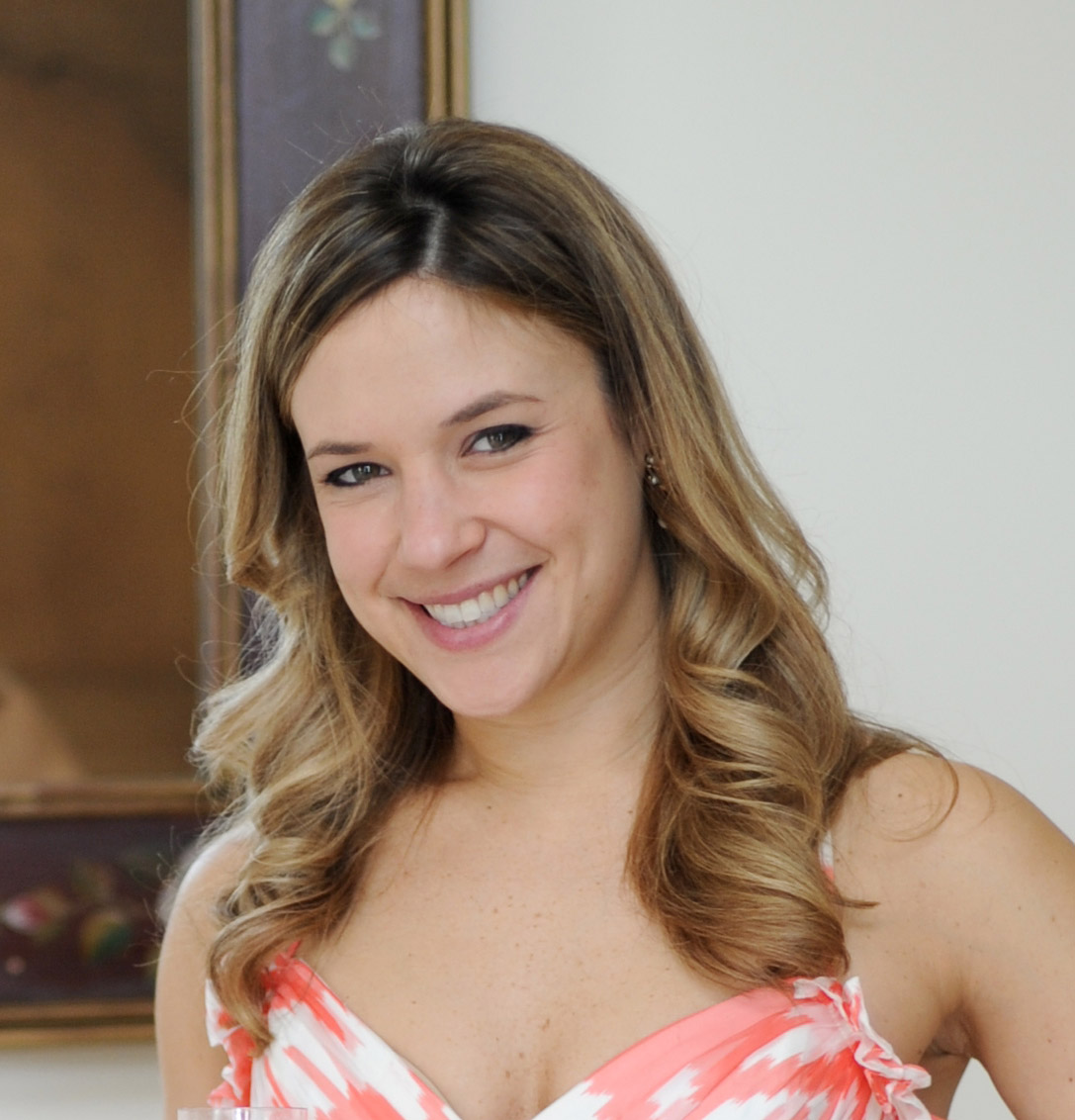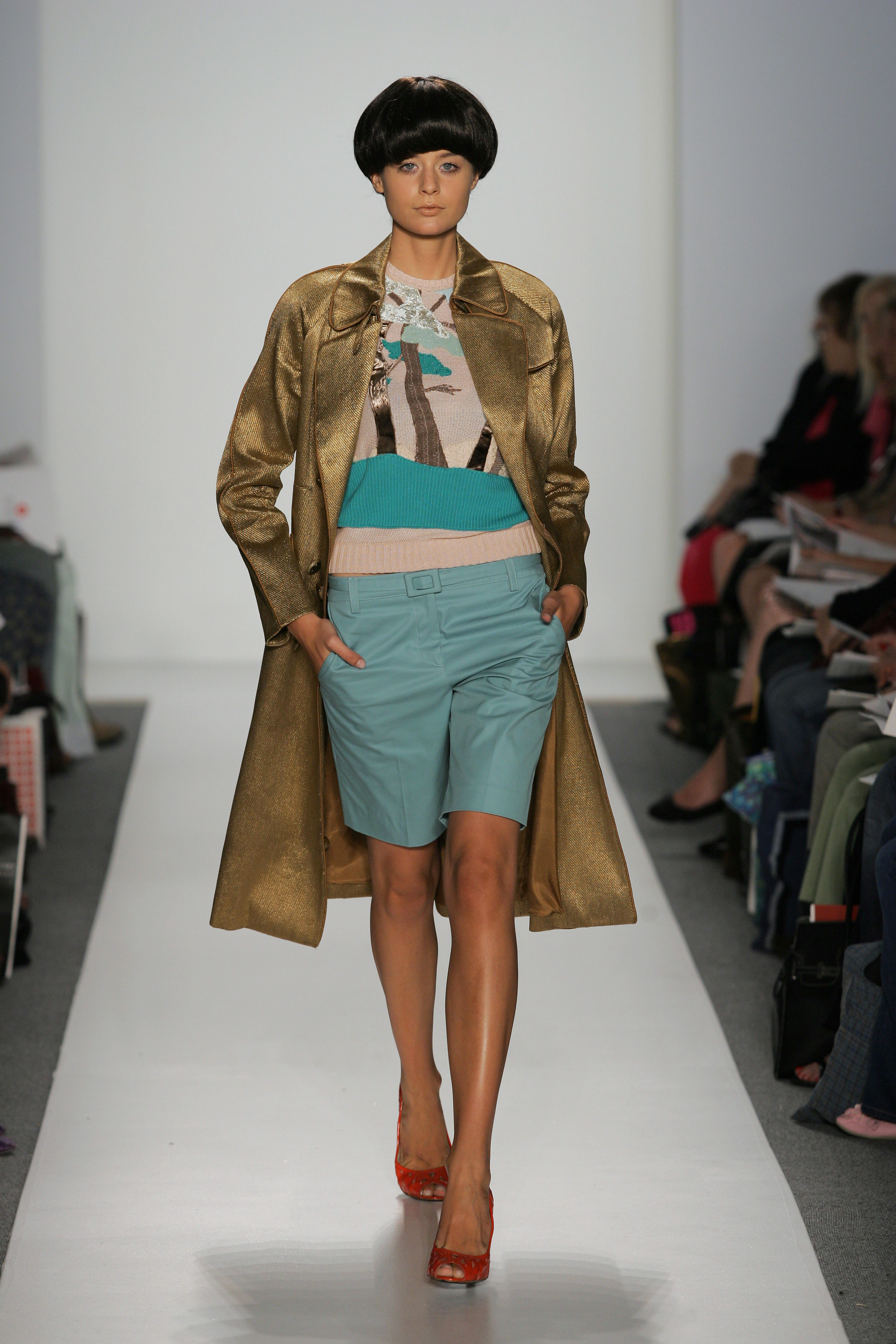 Jamie Mihlrad Banks is a 2005 MFA Fashion & Knitwear Design alumna who showed her collection at September 2005 NYFW. Banks is now the Design Director of ready-to-wear and childrenswear at Kate Spade New York. "It was quite surreal to present at New York Fashion Week before I had ever even held a job as a designer."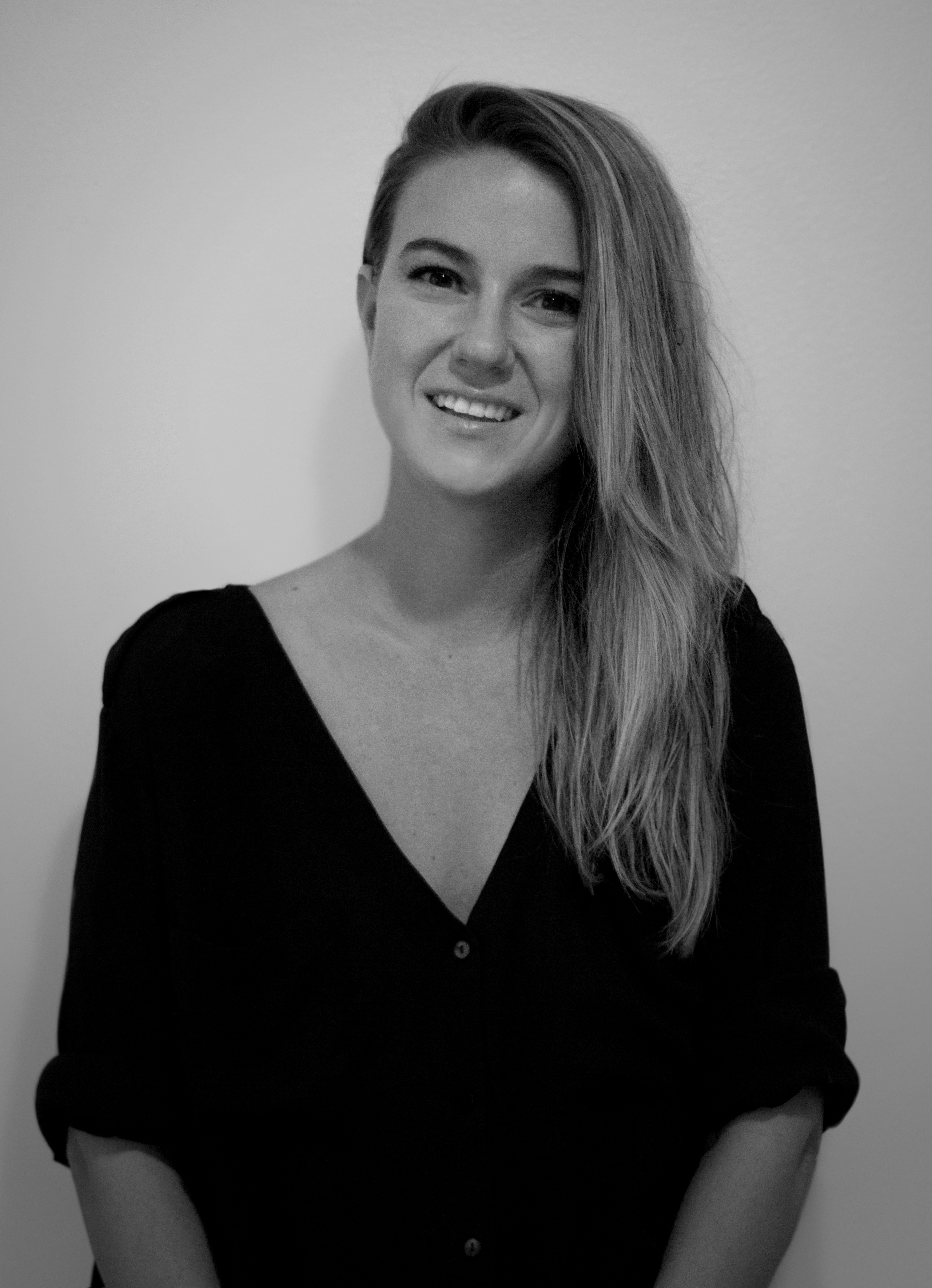 Kathryn McCarron is a 2006 MFA Fashion & Knitwear Design alumna who showed her collection at September 2007 NYFW. McCarron is now the Owner/Designer of her own eponymous label. "I think [showing at NYFW] also made people take me more seriously and it was easier for me, personally, to get my foot into the door in the industry."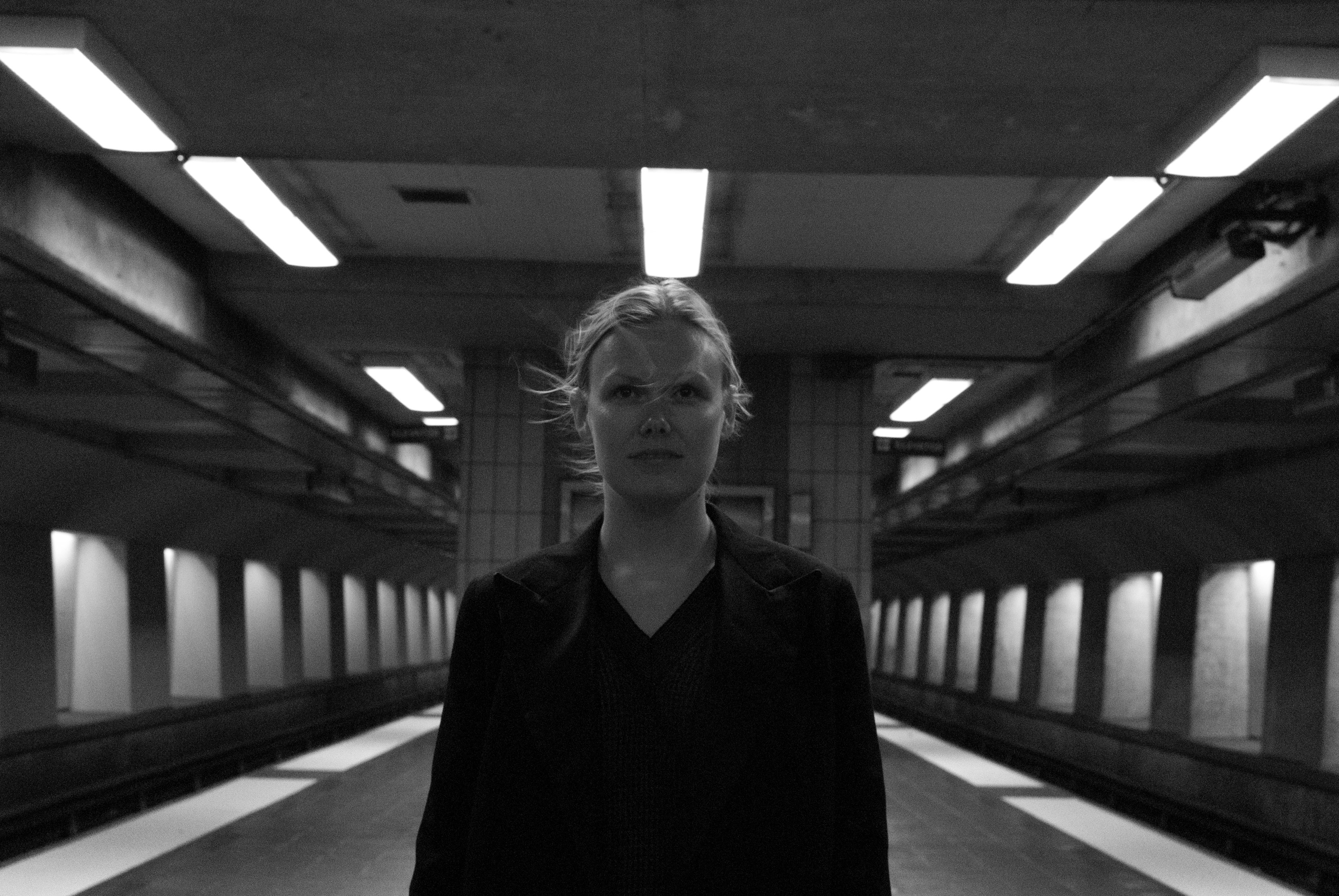 Heather McDonald is a 2013 MFA Fashion & Knitwear alumna; she showed at February 2013 NYFW. McDonald is now Co-Owner/Designer of Harper McDonald and also a Freelance Designer at Eugenia Kim. "Designing and making my own collection has really boosted my confidence as a designer and people appreciate the experience that you get creatively and technically."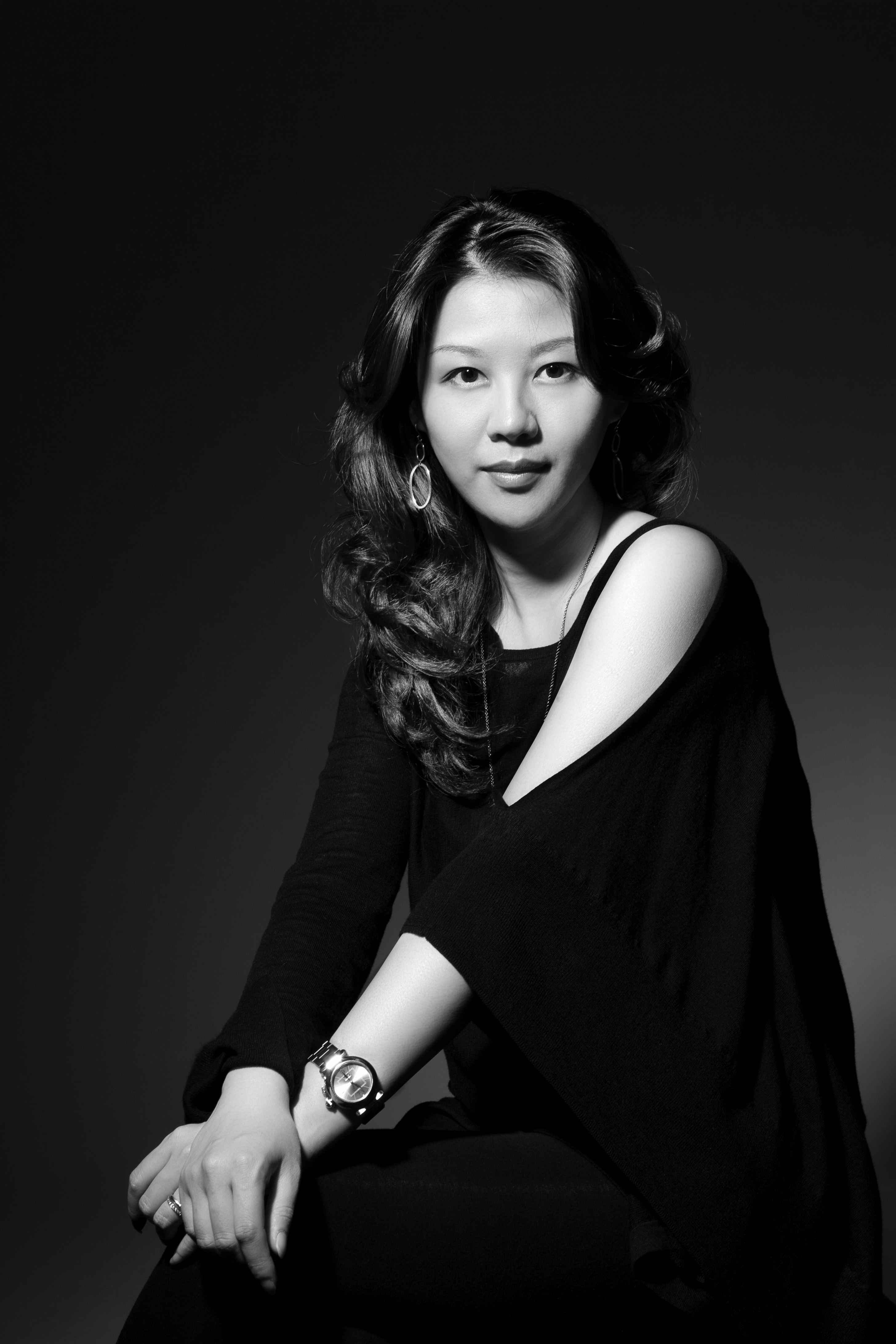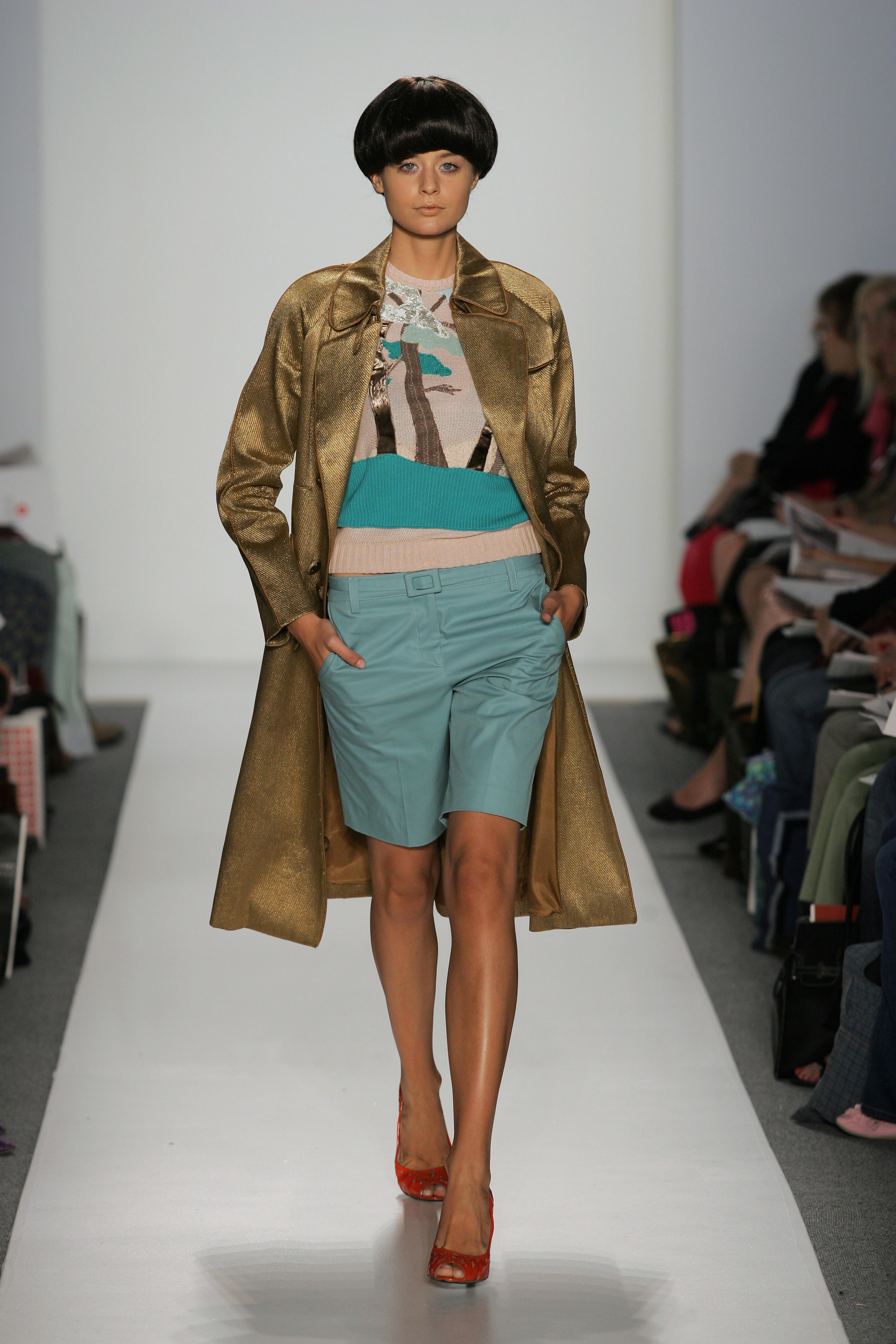 Jie Jessie Liu is a 2012 MFA Fashion Design alumna who showed at September 2012 NYFW. Liu is now Chief Designer and CEO of Simple Pair Fashion; which has helped launch Jessie Liu ™. "Having shown my collection at NYFW really helped my brand be propelled to the front of the line."
Written by: Jenna Garlock, MFA Fashion Journalism