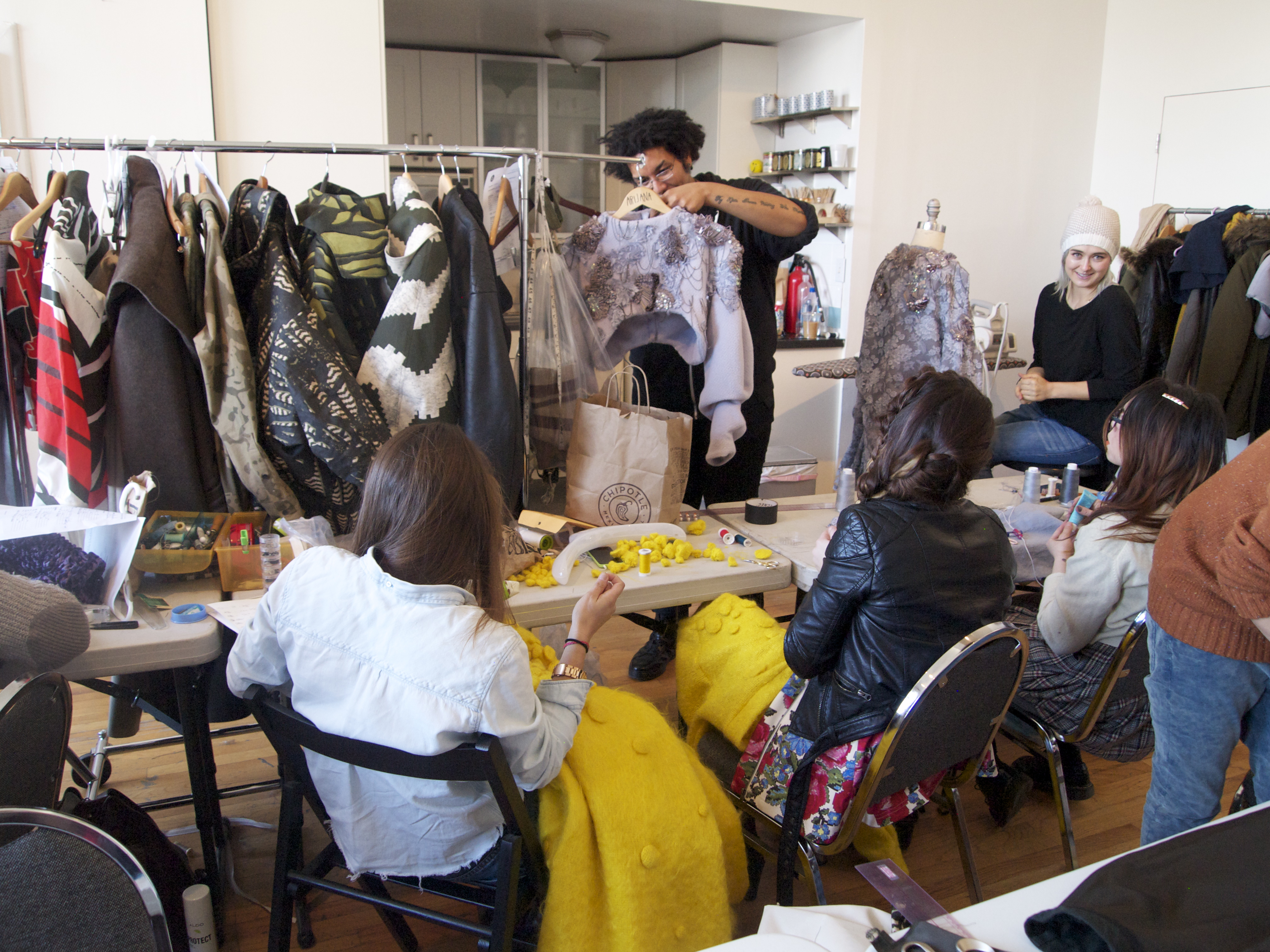 The day before the Academy runway show, I braved the cold weather and jumped on the underground in route to the design studio. The chaos and drama I expected to find was nonexistent. As I exited the elevator on the 10th floor of the studio, just outside of Union Square, the room stood still. Everyone was quiet and calm, in response to my puzzled look- one of the fashion assistants leaned in and whispered to me, "This is a strange group of designers." She continued in her hush-hush tone, "Everybody gets along. They're like actually friends!"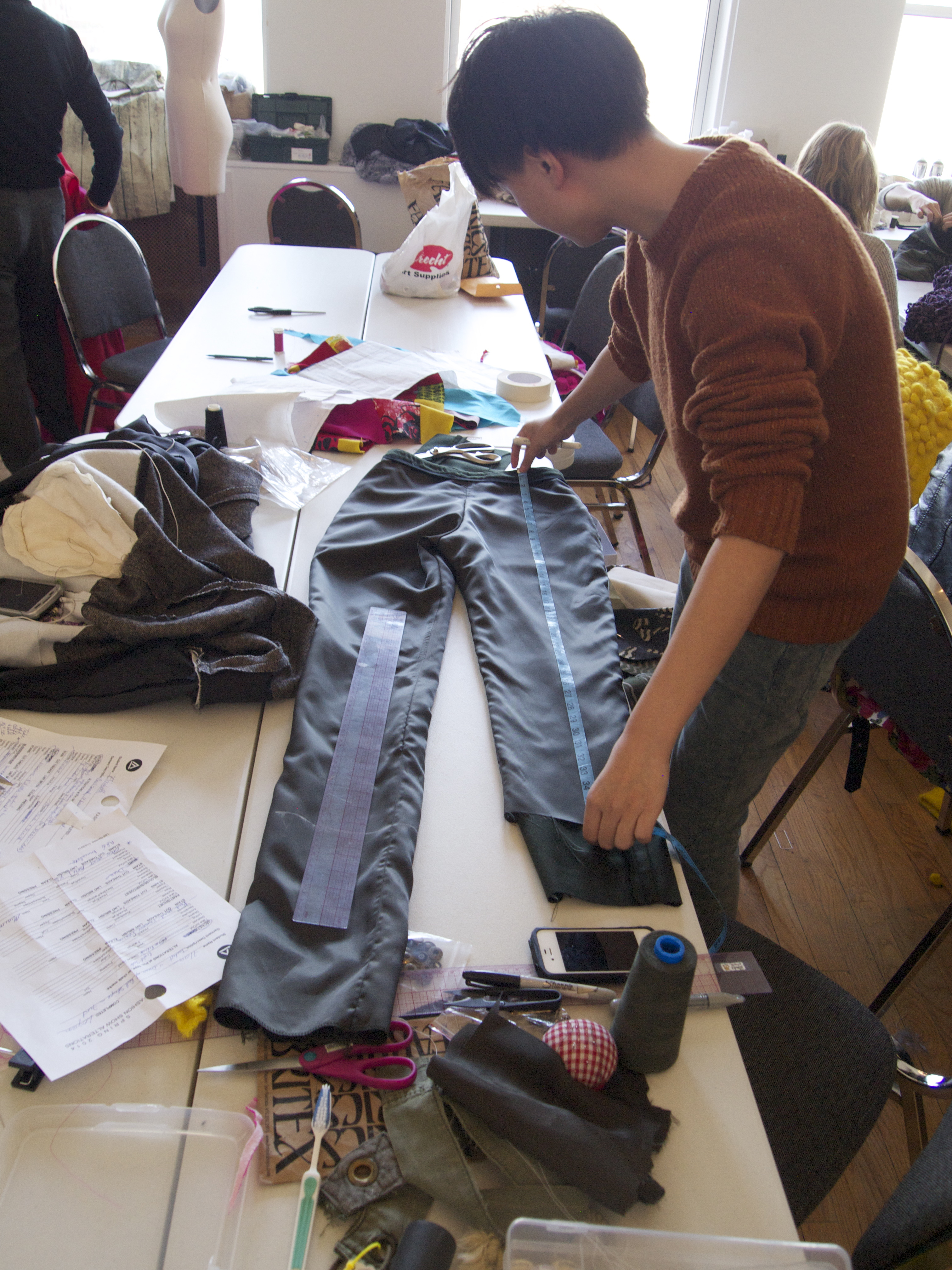 She also filled me in on what had been happening during the past few days. The room had held a much busier atmosphere during the all-day model castings/fittings the day before. As I examined the room some more, I noticed the large white boards that included images of all the models chosen for the show.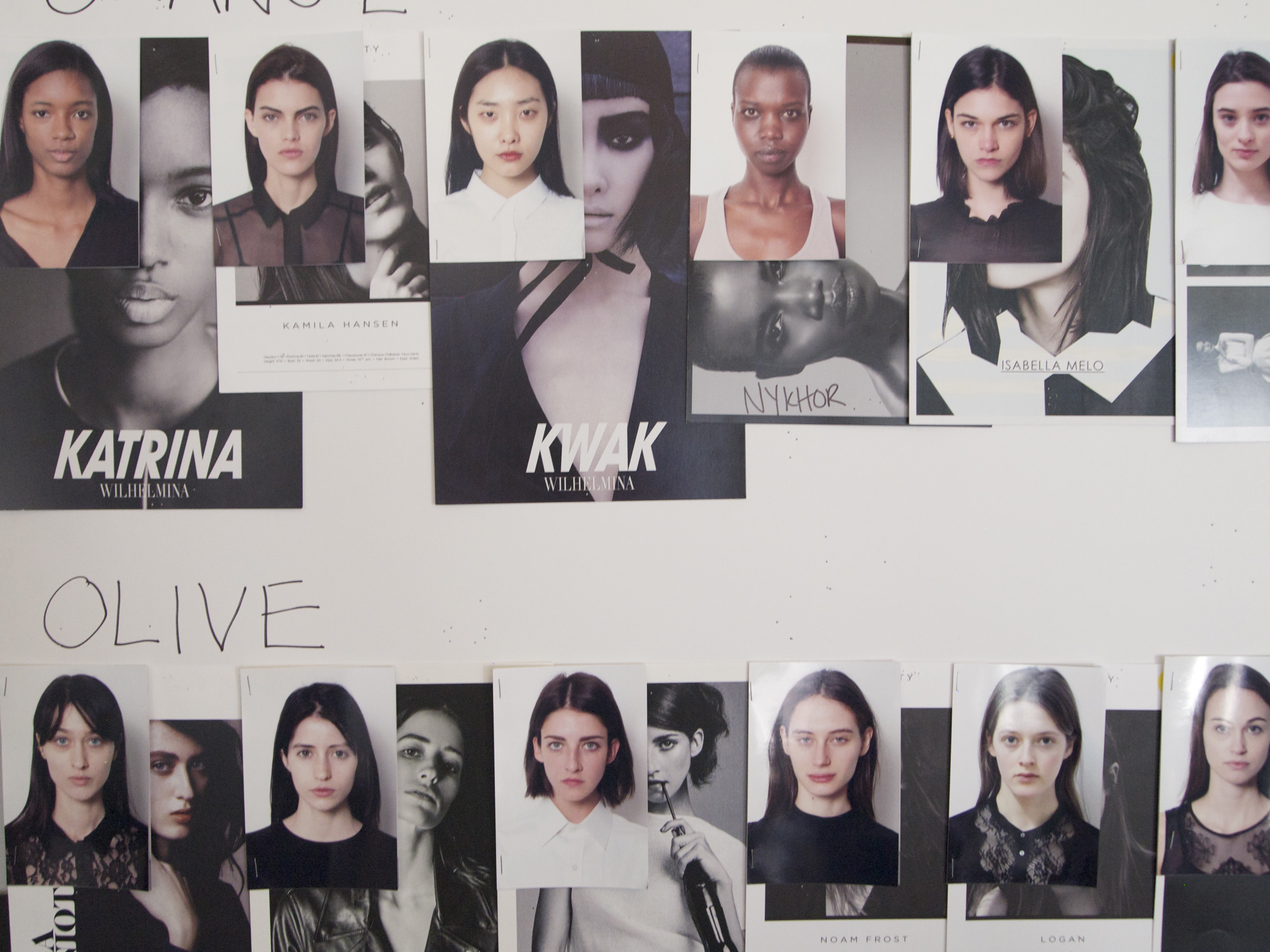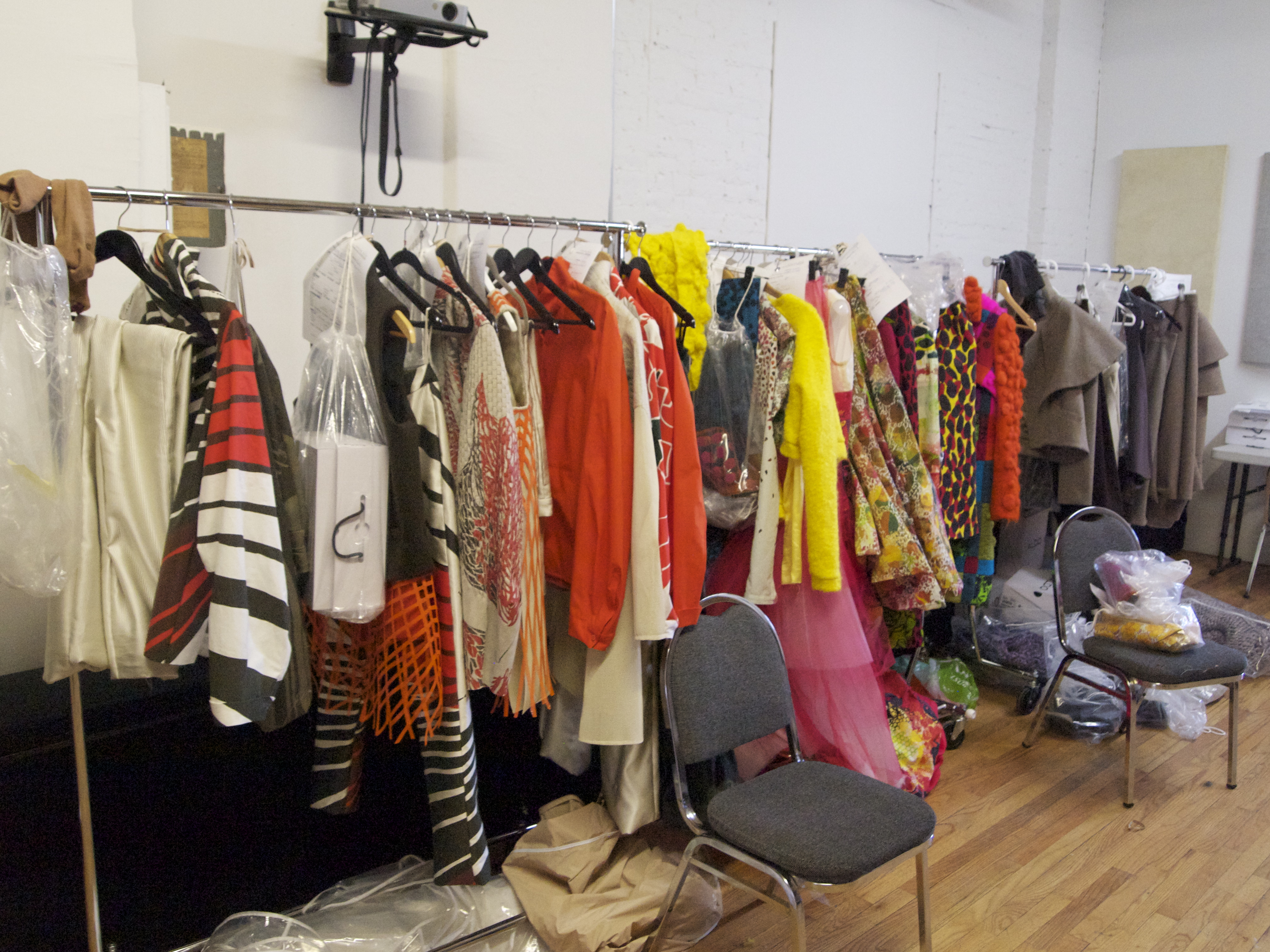 Just outside of the sewing room was a long walkway filled with rows of dress racks on either side. The completed garments hung on these racks and were accompanied by shoes, hats, and miscellaneous accessories. I tiptoed into the sewing room where a sea of worktables and sewing machines sat low enough as not to block the view of Manhattan high-rises. All of the designers were working, some looking serious and stressed, while others gleefully smiled, and giggled at each other's jokes.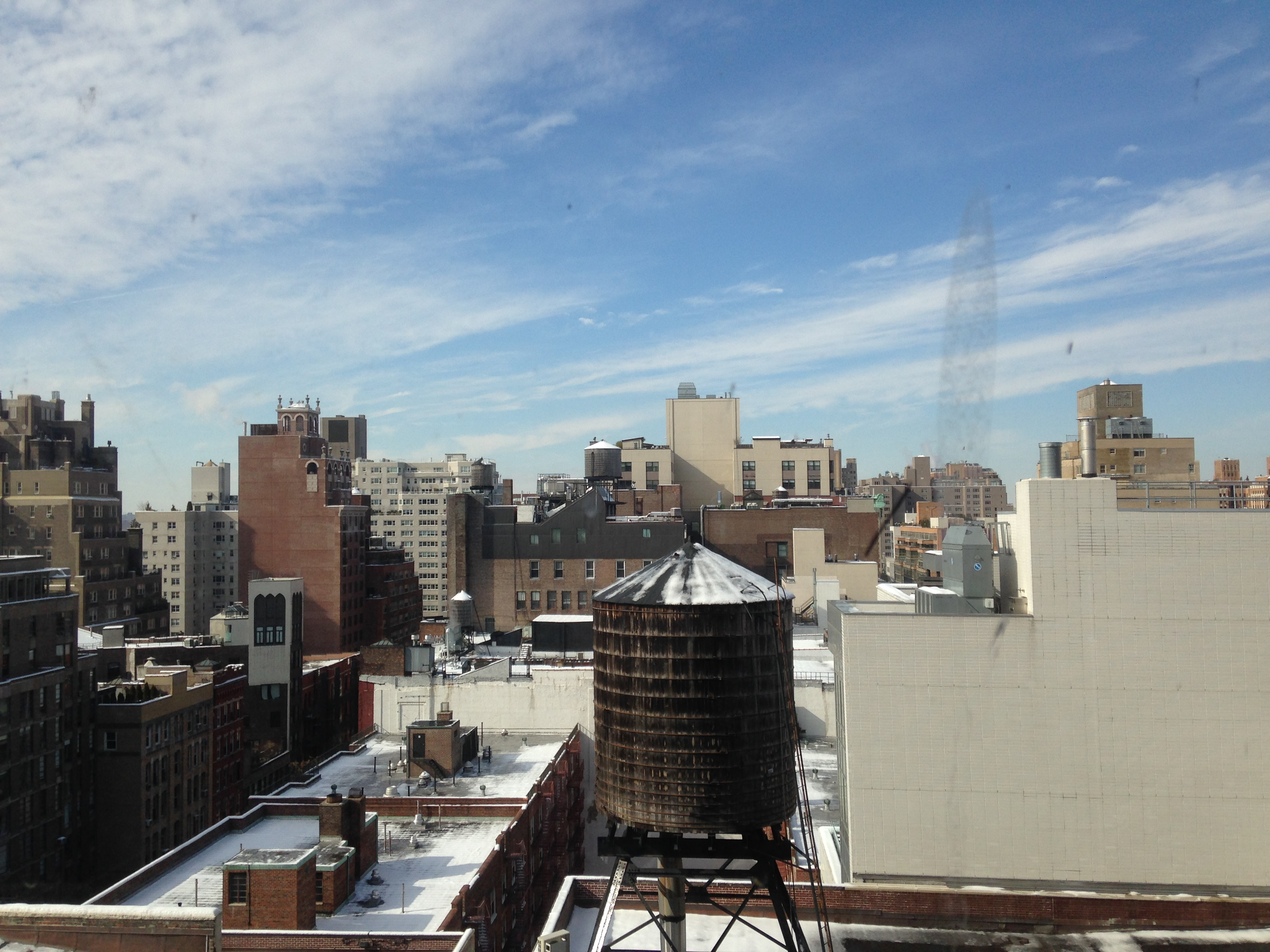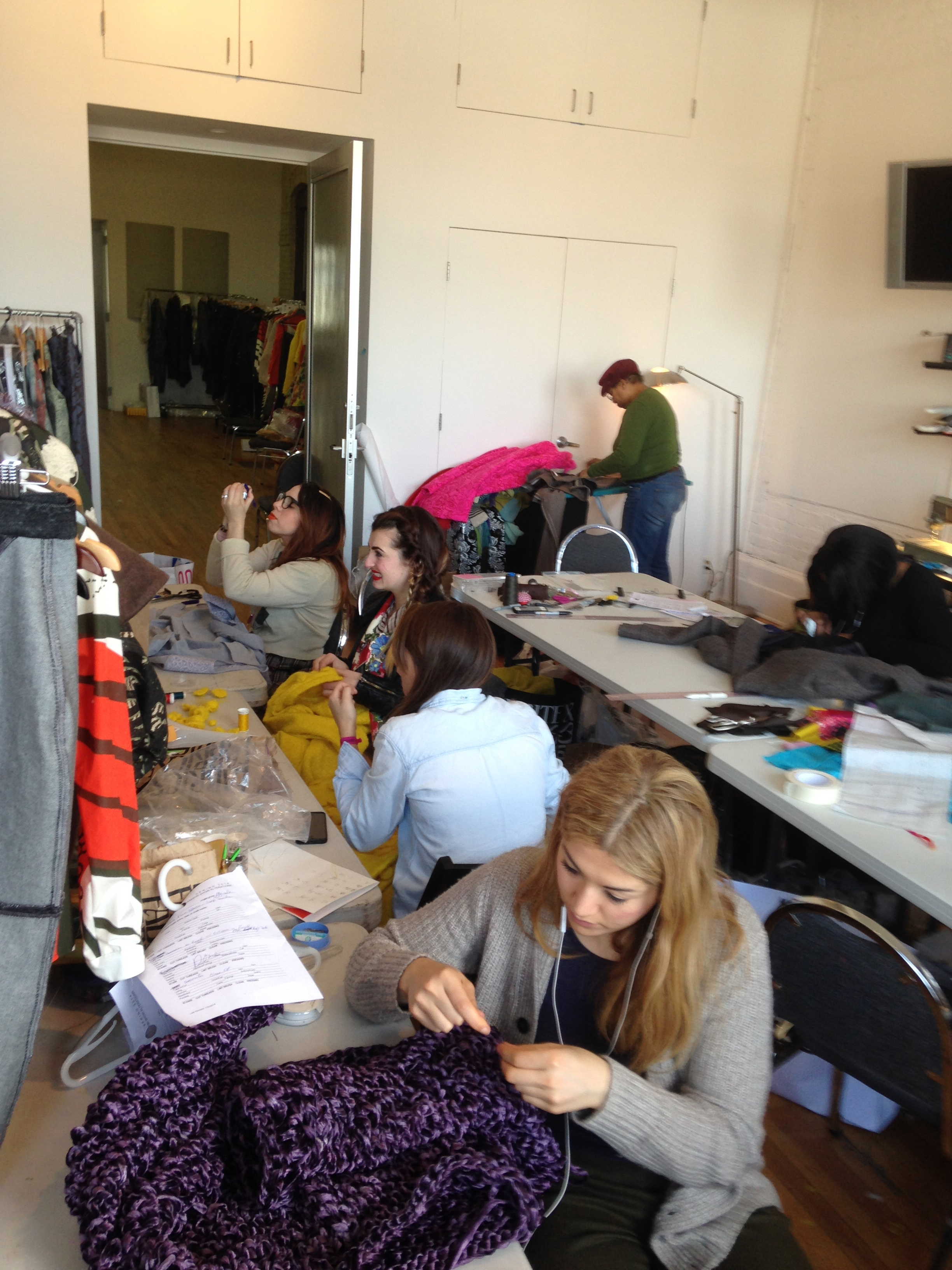 I snapped photos of the working brood I was given the order, "no close ups please." and obediently put my lens down. Even after a full week of studio time these designers kept their high spirits, I was touched to see that the designers who had completed their garments didn't hesitate to help their fellow designers with last minute tweaks and final touches. After only spending a couple hours in the studio I came to realize that this exceptional group of designers all shared this camaraderie.
Written by Ashley Castanos