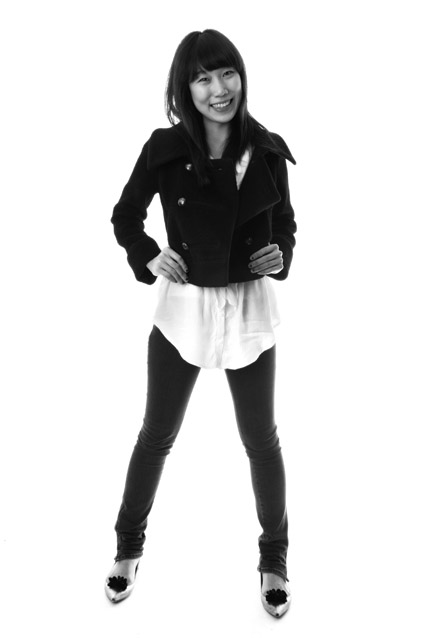 Korean-born Hyo Sun (Nicky) An will debut her women's wear collection during Mercedes-Benz New York Fashion Week. Nicky was born in Busan, South Korea and grew up in Seoul, South Korea. In 2003, she graduated from Sa-jick High School in Busan, and in 2007, received her BFA in Fashion Design from Ewha Women's University in Seoul. Nicky then decided to pursue her MFA in Fashion Design at Academy of Art University in San Francisco, California.
Inspiration for her Fall 2010 Collection:
"My collection is inspired by 'Klein's bottle.' The Klein bottle was first described in 1882 by the German mathematician Felix Klein. The Klein bottle is a mathematical certain non-orientable surface, with no distinct inner and outer sides. I also incorporated the Möbius strip into my looks. Whereas a Möbius strip is a two dimensional surface with boundary, a Klein bottle has no boundary. The bottle can be never filled. As a conceptual collection, the main idea was to design a garment that has no boundary."
"On the back of a coat, I created volume with folds. I constructed the bottom to meet with the lining inside to hold the shape. I used the same draping techniques for the shapes of the collars. The collar has volume on the center front, comes out from the inside, and goes into the bottom of the coat. For the more constructed looks, I used wool. For the strips, which needed to be light in weight for movement, I used rayon jersey."
Photo credit: Bob Toy
Click here for more info on Mercedes-Benz Fashion Week Fall 2010.