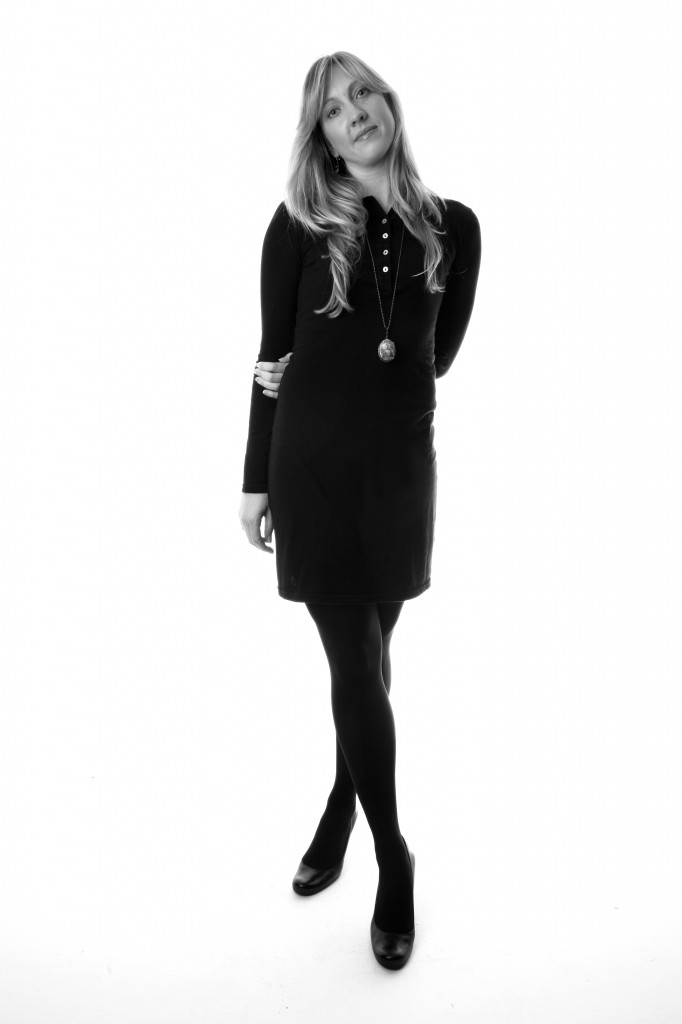 Born in LeCenter, Minnesota, Naomi Sutton graduated from Mankato West High School in 1998, took classes at Northern Arizona University, and received her BFA in Printmaking from Curtin University in Perth, Western Australia in 2003. After graduation, she stayed in Australia for six months before traveling to (and surfing in) Costa Rica, Belize, Guatemala, Nantucket and Hawaii. During her travels, she learned to knit, crochet, weave and sew from local artisans. While completing the MFA program at Academy of Art University for Fashion Design and Textile Design, Naomi drew upon her knowledge of printmaking for her thesis collection. She included intaglio style etchings and used a clean silhouette with fabrics such as cotton, silk organza, wool, wool jersey, and velvet.
Inspiration for her Fall 2010 Collection:
"I was always interested in combining fine art with fashion without making it look too 'crafty' and for my prints, I loved the combination of the raw quality of intaglio etchings combined with images of children playing outside. I tried to capture the innocence and a certain emotion and let the rawness of the etchings
enhance a moment. Most of the images are of my brother and I growing up with our cousins."
"The inspiration for the prairie silhouette draws from '70s Laura Ashley, 19th century undergarments, and my childhood growing up on a hobby farm. I wanted the collection to portray a bit of a farm girl."
Naomi partnered with BFA Technical Design students Lindsey Gong, Jackie Nguyen, Kendy Morton and I-Wen Chen for the technical aspects of pattern making and construction of her collection.
Photo credit: Bob Toy
Click here for more info on Mercedes-Benz Fashion Week Fall 2010.