N.I.C.E. Collective and artist Jonathan Solo mix together for an "exploration of how material limits can create limitless art objects." Utilizing recycled industrial paper, the collective and the artist have "created pieces both humble and full of wonder, pragmatic and idealistic, and pure and profane."
The Executive Director of the School of Fashion, Simon Ungless, will be joining the unveiling of the collection as a moderator, in discussion with artist Jonathan Solo, and N.I.C.E. Collective founders Joe Haller and Ian Hannula, during a presentation on Thursday February 9th at N.I.C.E. store and studio in Dogpatch.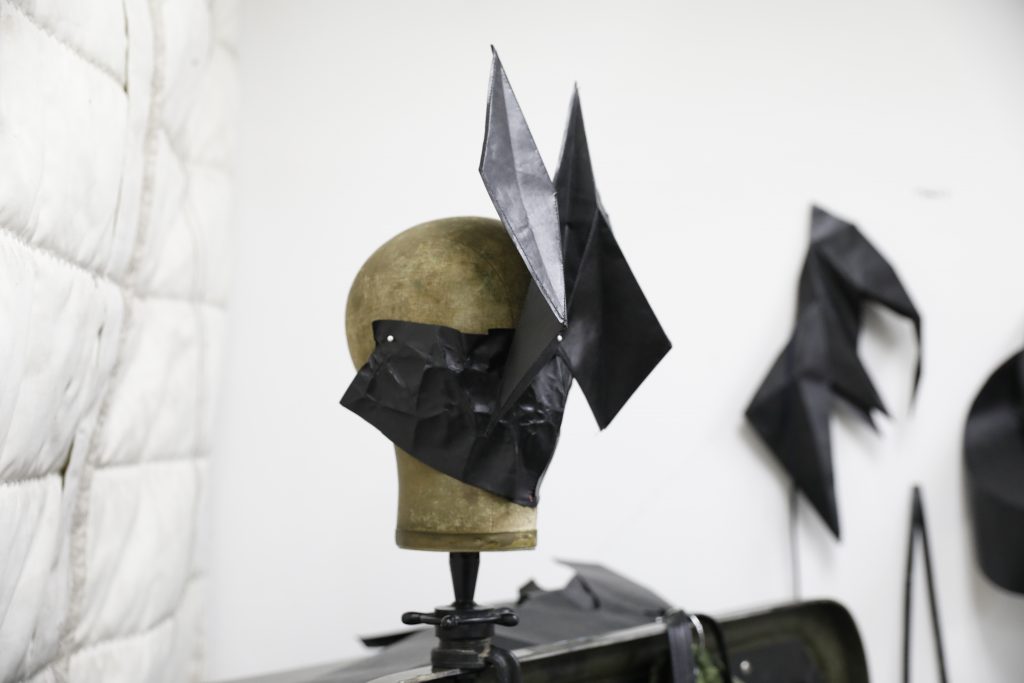 This show is the result of 3 artists working with one material/medium. Through repurposing a single roll of industrial paper, they have created pieces both humble and full of wonder, pragmatic and idealistic, pure and profane.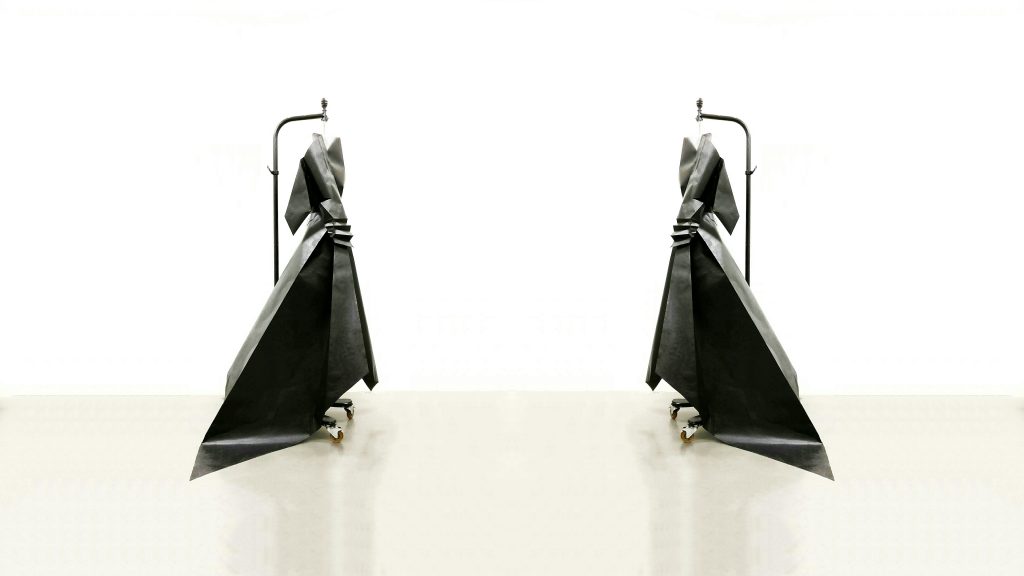 The result is an array of products available for purchase—from sculptural objects to wearable garments. Prices range from $33 for a paper airplane kit to  $5,000 rendering by Jonathan Solo.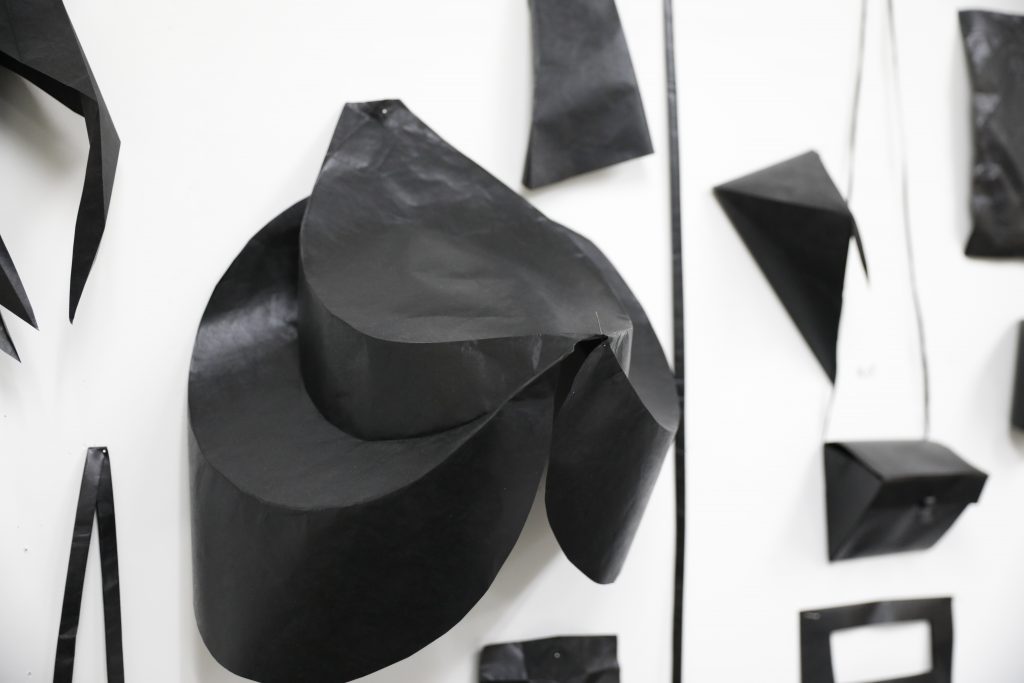 These pieces have focused the energy of the artists' experiment into accessible art objects meant to be felt, touched, lived in and experienced.
WHEN:  Thursday / February 9th / 6PM – 8PM; Preview and Discussion
WHERE: N.I.C.E. SHOP / 2535 3rd Street SF / DOGPATCH DISTRICT
6PM / Exhibit Is Open To Public
7PM / Moderator Executive Director Simon Ungless (School of Fashion, AAU) in discussion with N.I.C.E. COLLECTIVE co-conspirators and co-founders Joe Haller and Ian Hannula, and Artist Jonathan Solo.
ABOUT N.I.C.E:   
N.I.C.E. Collective is an SF-based designer product and lifestyle project founded in 1997.
The opposite of a brand, N.I.C.E. exists as an ongoing project. A project that creates to inspire and excite curiosity in others. It operates as a movement in service to the individual or opportunities—never in reaction to "seasons" or trends.
N.I.C.E allows a community of like-minded people to unite the act of purchasing with a sense of purpose, a call to action. We combine community with creation. And practice sharing with caring.
Useful products, N.I.C.E. products, tell an authentic story. N.I.C.E. creates totems. Items that represent a moment, a feeling, or an experience to be treasured and shared.
"Creativity and relevance comes from Originality and honesty, the rest is just the rest." – Joe Haller

"We have created a modular, commercial platform so that innovative products, creative culture and sustainable action can survive and thrive." – Ian Hannula
N.I.C.E. Collective has outfitted tours for Coldplay, Nine Inch Nails, and rising EDM artists including The ACID, Bassnectar, Tiesto, to name a few. The brand's celebrity following includes Robert Pattinson, Gavin Rossdale and Brad Pitt among others.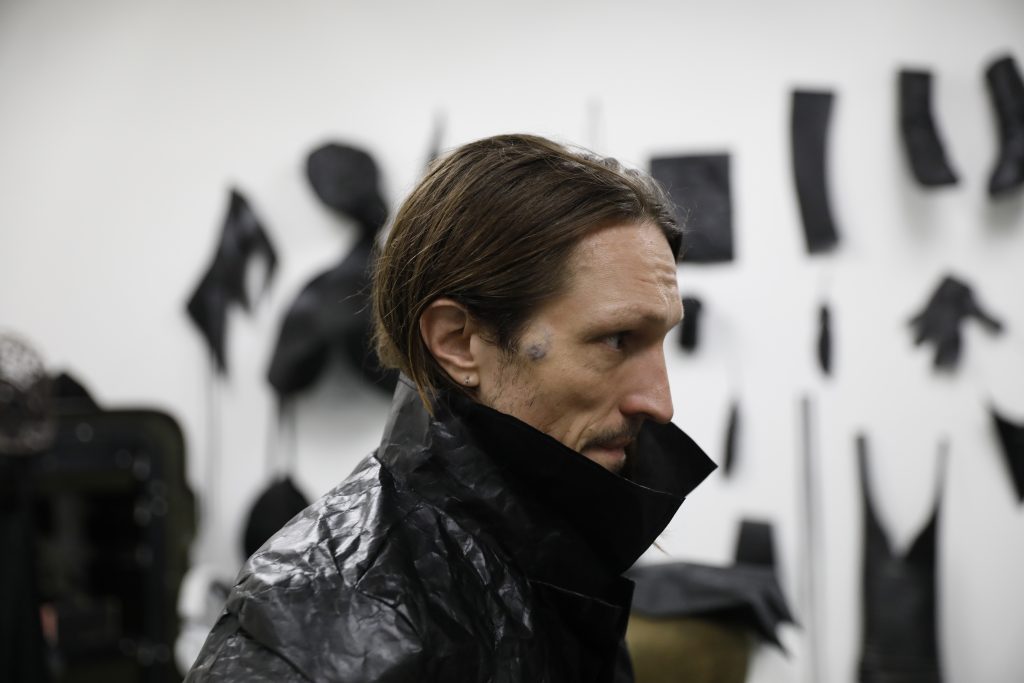 ABOUT Jonathan Solo:
Jonathan Solo is a visual artist and designer living in San Francisco.  Solo's previous bodies of work – while represented by Catharine Clark Gallery – focused on ideas of gender identity, sexuality, grief, trauma, and addiction.
Solo has been developing a new body of work that includes a collaboration with the fashion label N.I.C.E. COLLECTIVE. This new body of work is multidisciplinary and incorporates Solo's mastery of graphite, haute couture construction techniques, technology, and modern design.
Solo has been invited to show pieces of his new work at Paris Fashion Week and will be exhibiting -for the fourth time- at Miami's Art Basel in December of 2017.