Keeping up with the trends is an exercise in pop culture history: the sixties are out, the twenties are in, or vice versa, and so on. Fashion gods are about to bless your wardrobe with some real '90s swag. On February 7th, the generation-defining retailer GAP is launching a limited-edition '90s Archive Re-Issue Collection available online and in select stores.
The legendary Bodysuit, Reverse Fit Denim, and the Pocket Tee are among the simple yet bold styles featured in the collection. Fashion memory lane highlights include Cindy Crawford who was a fan of the classic white bodysuit, Tyra Banks who often sported reverse fit denim, and Tom Cruise who made fans swoon in his pocket tees.
The corresponding Generation Gap advertising campaign cleverly involves the grown-up children of the famous GAP ads from the era. It reads like an updated version of the '90s who-is-who list: Lizzy Jagger (daughter of Jerry Hall and Mick Jagger), TJ Mizell (son of Jam Master Jay of Run DMC), Evan Ross (son of Diana Ross), Chelsea Tyler (daughter of Steven Tyler), Rumer Willis (daughter of Demi Moore and Bruce Willis), and Coco Gordon (daughter of Kim Gordon). Any definitive '90s review would be impossible without Naomi Campbell, who makes a cameo in the video sporting the same fresh look she modeled in 1992.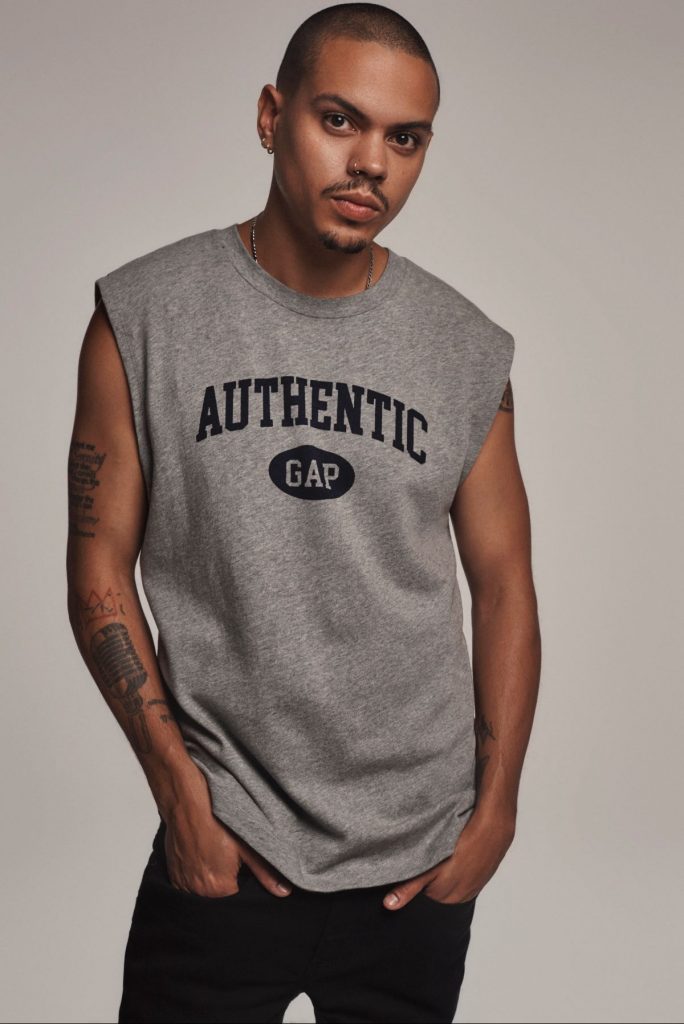 "The '90s ads set the tone for a whole stream of fashion attitudes and moments. I don't think many other brands could pull off this sort of film with authenticity and heart," recalls Kevin Calero, the video director. Filmed to resemble a classic camcorder look, the promo intends to show how the '90s aesthetic has been modernized. GAP couldn't have chosen a better time to release this collection as it speaks to what the moment craves: a more easy-going time. The stripped-down chorus version of All 4 Love, the #1 Billboard hit by Color Me Badd, underscores the fun trend. Craig Brommers, the brand's chief marketing officer, says: "Generation Gap came together in a celebration of who was with us then and who we are with now. It has, at its heart, the simple truth that we can take from the past but also celebrate our future."
Now is the chance for all the '90s babies (and everyone else) to re-experience the creativity and freedom of that distinct decade, courtesy of an American style icon, GAP.
Text by Brianna Wooten, MA Fashion Journalism