Navigating the beginning of each semester means getting used to new instructors and classmates, figuring out and settling into new routes and routines, and sometimes new places to live. Marisa Tania (BA Fashion Journalism) shares her on-campus housing tips with Fashion School Daily.
I remember when I first moved into a dorm about a year and a half ago. I thought,"Ok, I guess I must compromise on space!" However, with some research and creativity it was possible to turn a standard dorm room into my private cozy retreat. Here are some ideas I wish I knew from the get-go.
1. Sharing your space? Coordinate!
Space in the dorm is limited and so is a student's budget. Sharing stuff with your roommates is one solution. Coordinating ahead will prevent you from doubling up on common items like water kettles, shower curtains, and dishes. Just don't go all Sheldon Cooper on each other! Roommate agreements make sure that everyone has a good understanding dealing with personal property in public spaces. That could save you from your own Big Bang later.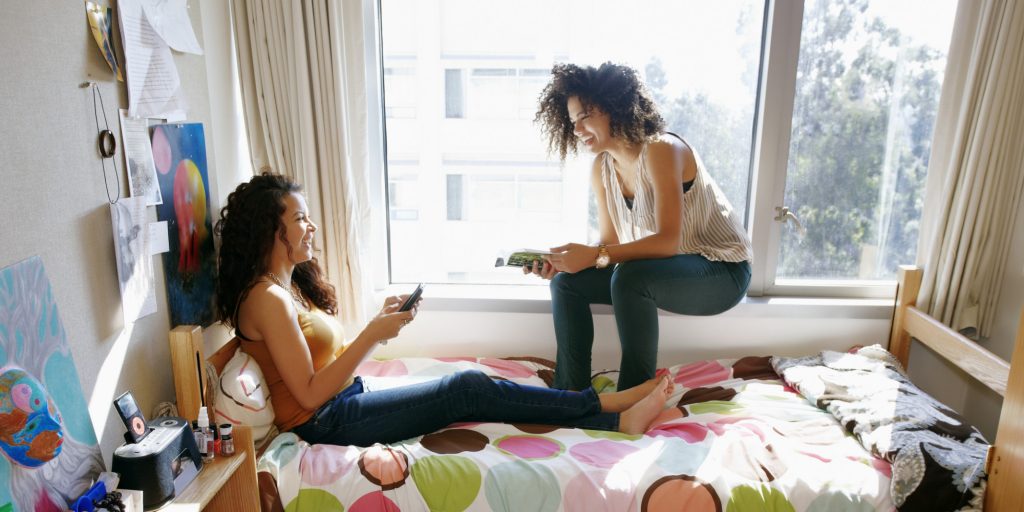 2. Modify Your Closet
Wardrobe organization is crucial. Even the smallest closets can control the clutter. If you share a typical room, you will have a three-feet wide closet with a single hanging rod! Thinking vertically will create twice the amount of hanging space. You might want to invest in compact alternative storage units like hanging shelves ($ 9.49, DormCo), carousel organizers ($14.88, Pro Mart), cascading hangers ($14.87, Ipow), or sweater organizers ($12.99, PBteen)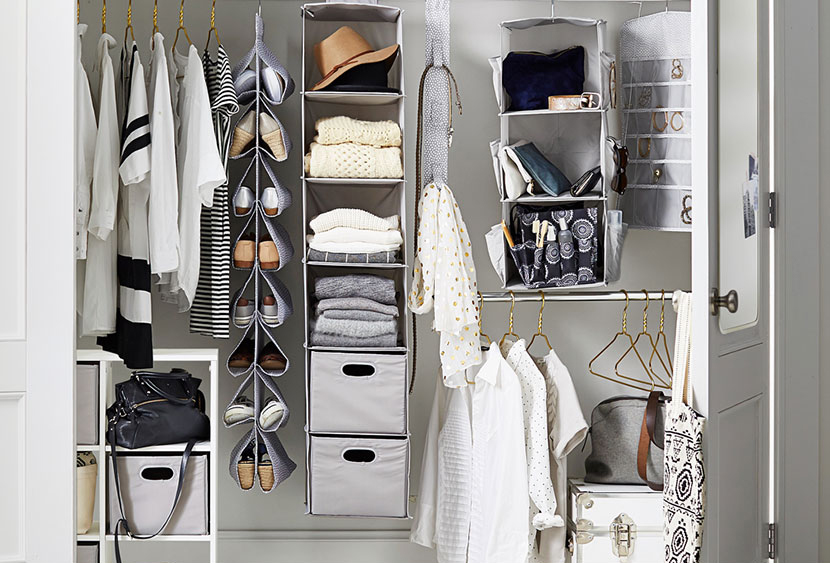 3. Keep Your Bed "Front and Center"
Your bed is the focal point of your room. Dress up your comforter with a stylish duvet. Don't be afraid to mix and match patterns and colors. Bonus points if you can find cute matching pillowcases and throw blankets. Splurge on a memory foam mattress topper ($59.99, Sleep Innovations) for a more relaxing sleep experience. If you get the top bunk, use Headside Caddy ($11.94, DormCo) as a nightstand replacement to hold your gadgets, snacks, and other stuff. You don't have to climb out of bed just for a Kit Kat or a Kleenex.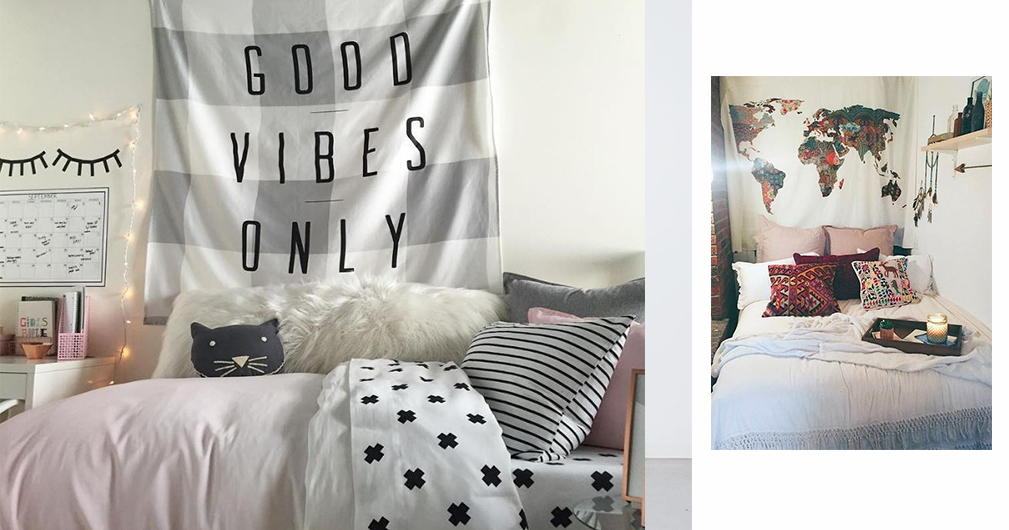 4. Put Your Comfort First
Students spend a lot of time sitting in front of books, computers, papers. The typical room chairs are not always the most comfortable for study marathons. I suggest you buy a new office chair immediately. Check out the ones with back support and easy adjustments. You can also try the orthopedic seat cushions ($17.95, Restoration®) for better posture. Don't forget to take breaks and stretch!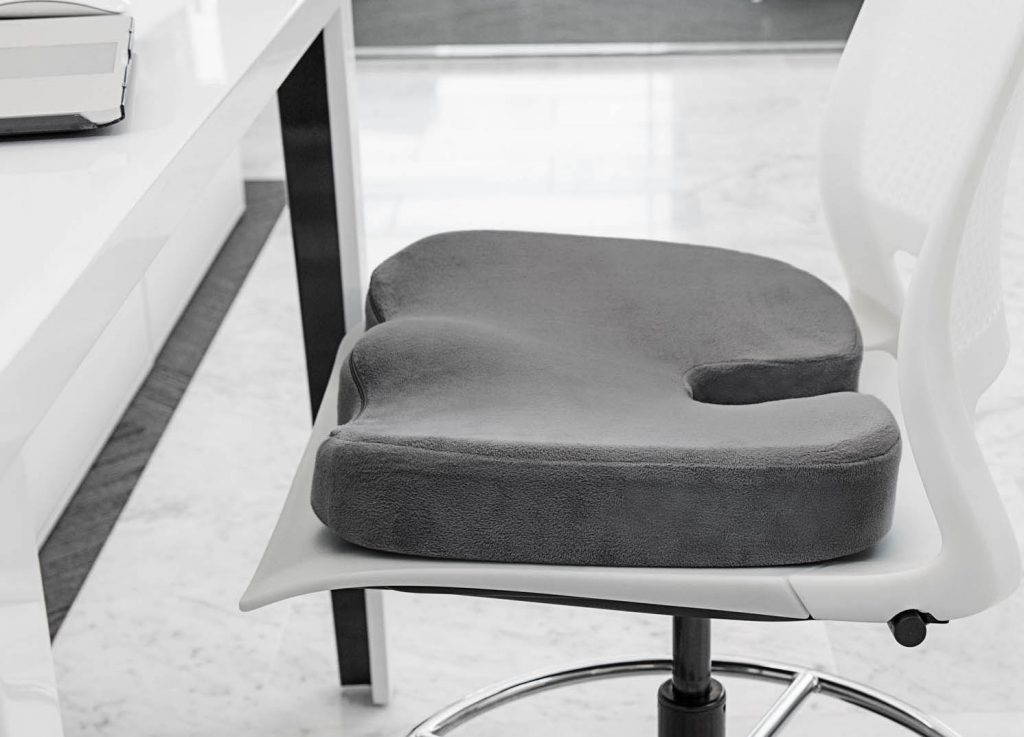 5. Over-the-Door Organizers
Clutter is made up of a million little things that don't have their proper place. Instead of leaving things laying around, transform the unused space on your door into a stylish storage solution. You can display your favorite shoes ($23.72, Whitmor), caps ($11.59, Perfect Curve), or accessories ($16.99, Metro Décor) in a way that doesn't crowd your room. The more you surround yourself with clutter-free space, the more open and productive your mind can become.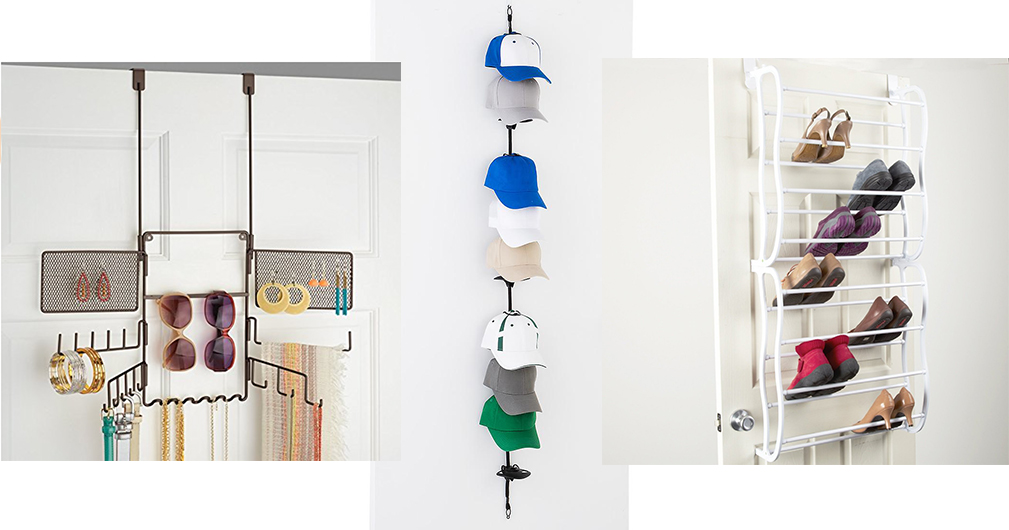 6. Break the Wall (not literally!)
For creative personalities, the provocatively empty wall space is an invitation to create a statement that shows our worldview. Think outside the frame(s), scour thrift shops, get wild with collages, consider wipe-clean decals, add twinkle lights, or create a DIY tapestry. Make sure to use adhesive hooks that hold strongly, yet remove cleanly to avoid being charged for wall damages. You want to leave the space welcoming and manageable for its next lucky dwellers.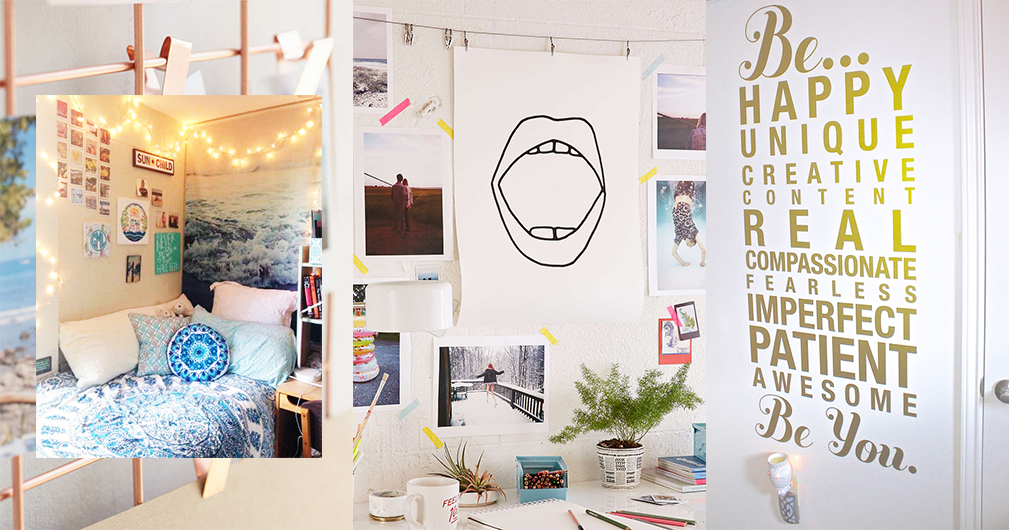 Text by Marisa Tania, BA Fashion Journalism.