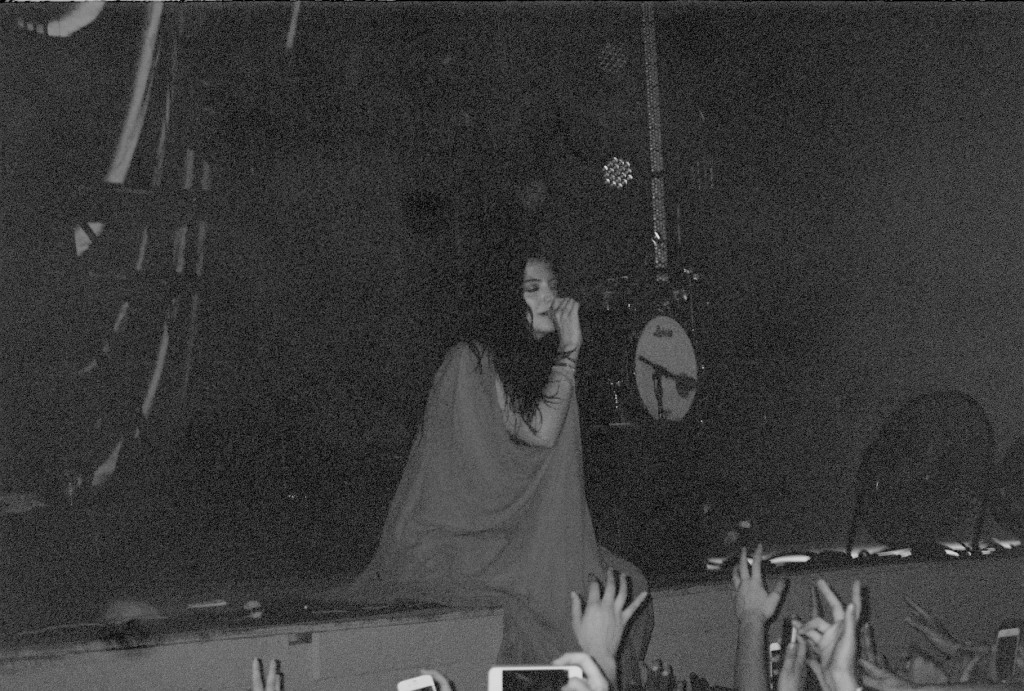 Although pop sensation Lorde talks frequently about how she's not into fashion, she has managed to carve out a signature style almost as easily recognizable as her unique voice.  From dark lipstick to conservative ensembles that don't rely on skin for shock value, Lorde's style influence can be seen on the likes of music aficionados as well as fashionistas. I recently had the pleasure of going to two Lorde concerts and was wowed by both her music and style.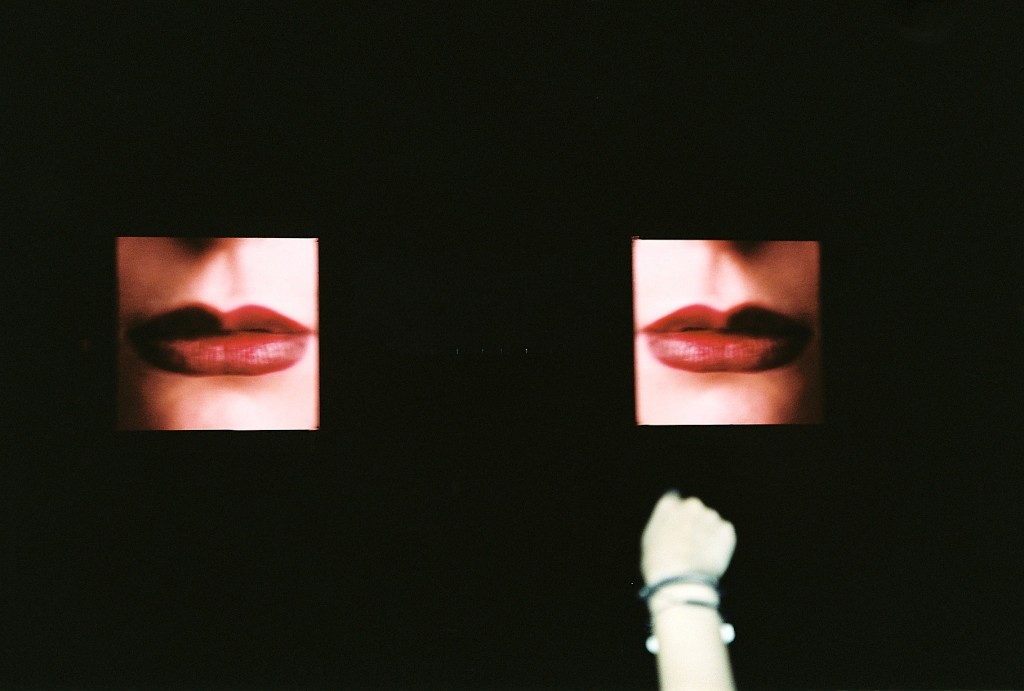 Lorde's first show in Berkeley was on a hot, Indian summer night. She entered the stage wearing a royal blue two-piece suit over a black crop top, but halfway into her first song she shed the blazer. She was obviously warm under the stage lights and the warm late summer air, and I wondered if hair as full as hers is ever comfortable under all those bright, hot lights.
The classical architecture of the open-air UC Berkeley Greek Theatre, where both of the Lorde concerts took place, lent a magical feeling to the shows. The openness of the sky juxtaposed beautifully with the packed amphitheater. "You guys are so close. You feel like a wall of people," Lorde exclaimed joyfully.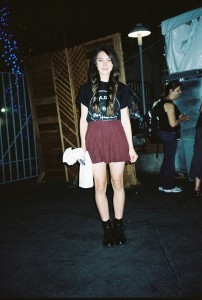 As one might expect, the audience was full of millennial kids, swaying rhythmically to the music as their middle-aged parents looked on from a safe distance. Though they're young, the millennials obviously have great taste in music. A Lorde song is a poem: a magical beat, uplifted by resounding words that get stuck in your head (but in a good way).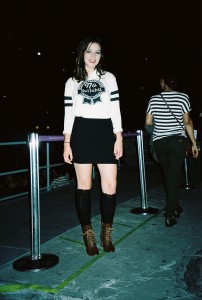 Teenage pop singers tend to settle for meaningless lyrics about love or drugs, not thinking about the art of music or even the fan base. Lorde's music is composed of exciting, unconventional associations of the everyday mundane; and by mundane, I mean high school and suburbia. It's a personal narrative including abstract and concrete nouns.
Her lyrics are made up of real life events juxtaposed with poetry elements, which had everyone doubting her age.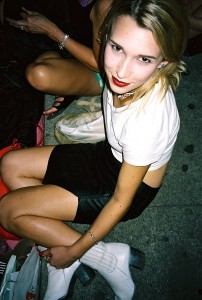 On the verge of turning 18, Lorde has won a Grammy and toured the world. That's enough for doubts, but there is a resonance in my teenage years and hers. The songs she composes speak to my seventeen year old self, and for that, there is no doubt about her age. She talks it raw and live. The beauty of her language is not only understood by teenagers, but also praised by big stars like David Bowie.
Every song was a different world. She communicated her rebellious attitude with her crimson lips and her perpetually whirling hair.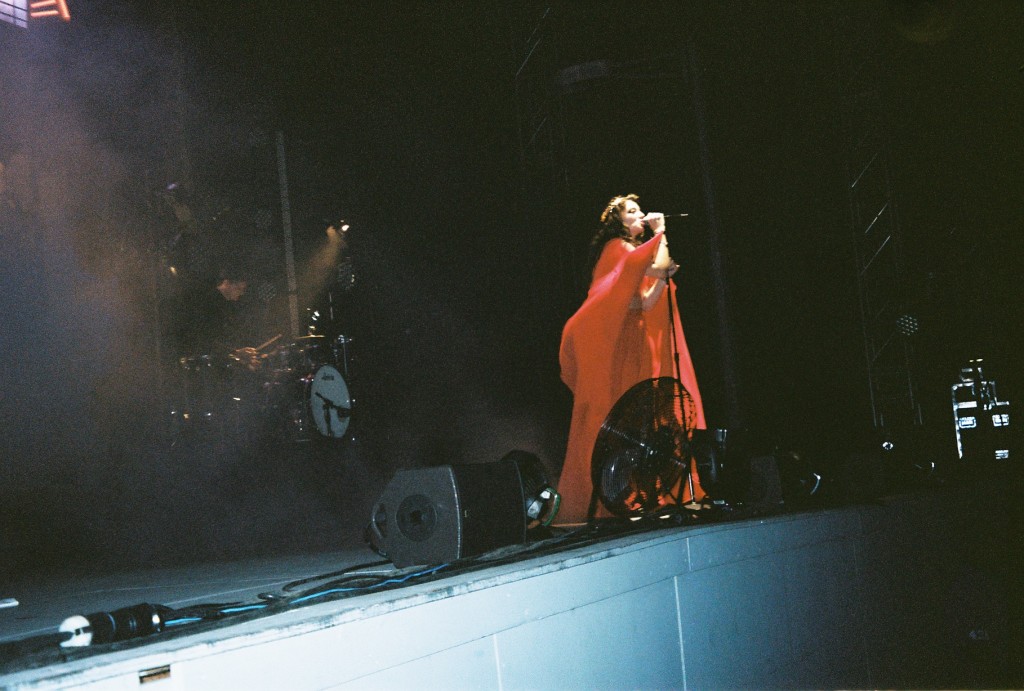 Lorde played with the audiences' feeling like my high school boyfriend did. From the melancholic "Still Sane," to the mockery in "Royals" (she wore a tacky red ensemble and her set had a circus-like feel), Lorde kept the crowd captivated. Then came the rock-indulged "Biting Down" song, which, as recounted by Lorde herself, is about "moments of intensity that make you understand something greater, whether that be intensive pain or shock." The tune had the audience swaying their heads to the beat of the drums.
For us, the post-teens, her concert was a melancholy wave, taking us back to our young hearts. For the hundreds of thirteen year olds dancing to her inspiring beats, it was more like an epiphany. Finally there is a song in the radio talking about what they want to hear. Not love, not break-ups, and definitely not a drug anthem. "I'll tell you guys a little secret," Lorde started. "I've never performed this song live before. Let's see how you guys like it."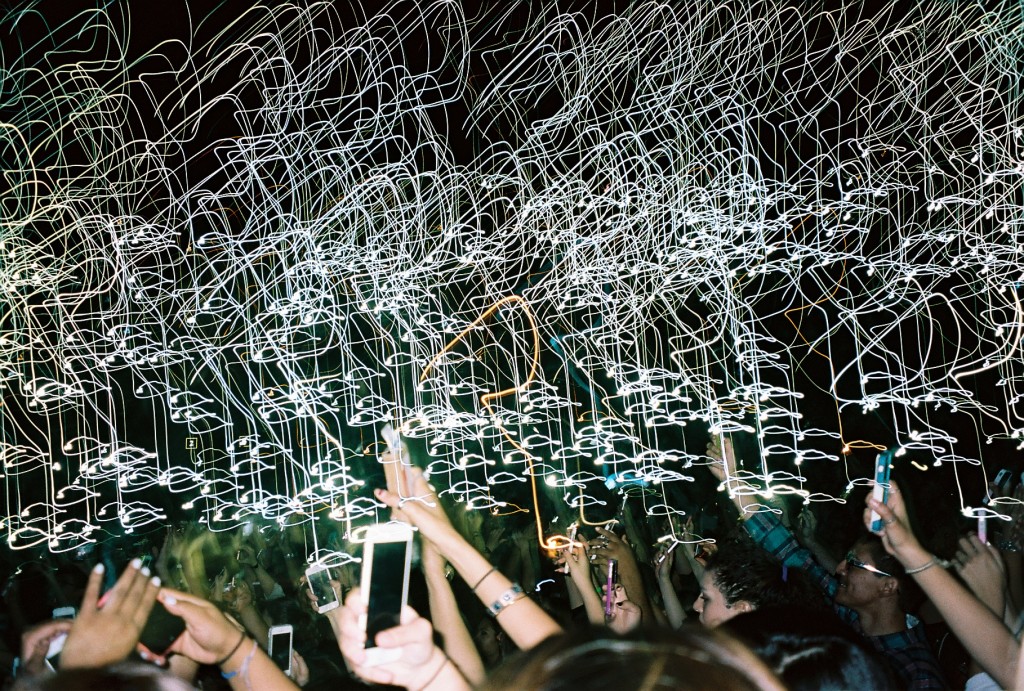 It took those two sentences from her plum-tinted lips for the audience to go wild, and her voice followed. She started singing "Yellow Flicker Beat" from the new Hunger Games: Mockingjay Part 1 movie soundtrack, for the first time, in "beautiful Berkeley" as she called it herself. In an instant, thousands of smartphones were lifted, hovering all around us, capturing the fleeting moment.
Written by Sasha Leon
Photos by Aldo Carrera