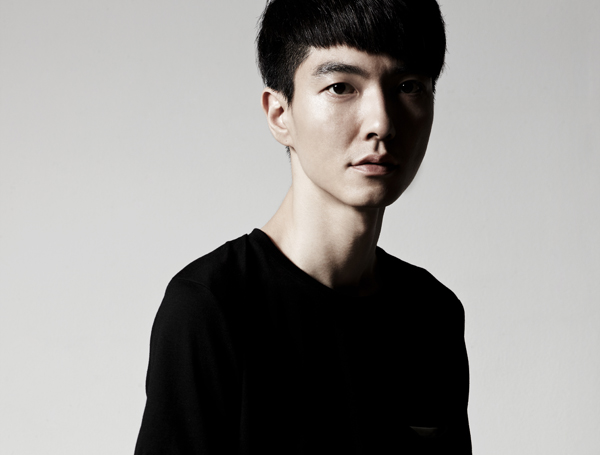 Winners of the 2015/16 International Woolmark Prize Asia regional final were named on Monday, July 20 in London. 2007 School of Fashion Menswear Design alumnus Munsoo Kwon was selected as the menswear winner, and J Koo was chosen as the womenswear winner. A panel of judges that included Thom Browne, Lu Yan, Cyril Rahon, Michael Mok, Candy Lee and Melissa Grace selected winners.
Chosen from amongst the twelve most promising talents in Asia fashion design, both winners received AU$50,000 as well as the opportunity to represent Asia and compete in the prestigious international final. Kwon will compete in the menswear final, which will be held in Florence in January 2016. Finalists were selected from a total of seventy global nominees, countries of those participating in the prize included Asia, Australia, the British Isles, Europe, India, Pakistan, The Middle East and the United States.
"Many designs left a strong impression on us, and knowing that these designers had to do it all on their own, from sourcing and developing the fabric to the final manufacture and presentation, it is certainly no easy feat," designer and judge Thom Browne told the Business of Fashion. "This is one of the most important moments of my life," Kwon said as he accepted his award on stage, adding: "to receive this prize from a judging panel that consists of Thom Browne, the feeling is incredible."
Kwon, who launched his first collection in Fall/Winter 2012, is a menswear designer from Asia who at one point worked with Thom Browne along with others such as Robert Gellar and Andrew Buckler. Kwon creates his designs based on neatly tailored silhouettes that are considered practical and maintain his idiosyncratic designs. His work has been featured in top publications including Elle, Vogue and GQ. His Fall/Winter 2015 collection is called "Can't Sleep, Count Sheep," and has been created through his own sense of humor and includes his signature polka dots along with jacquard sheep motifs and intarsia knits. For the Woolmark competition, Kwon impressed judges with an elegant treatment of wool he used to create a textured ombre effect on a self-designed, well-tailored suit.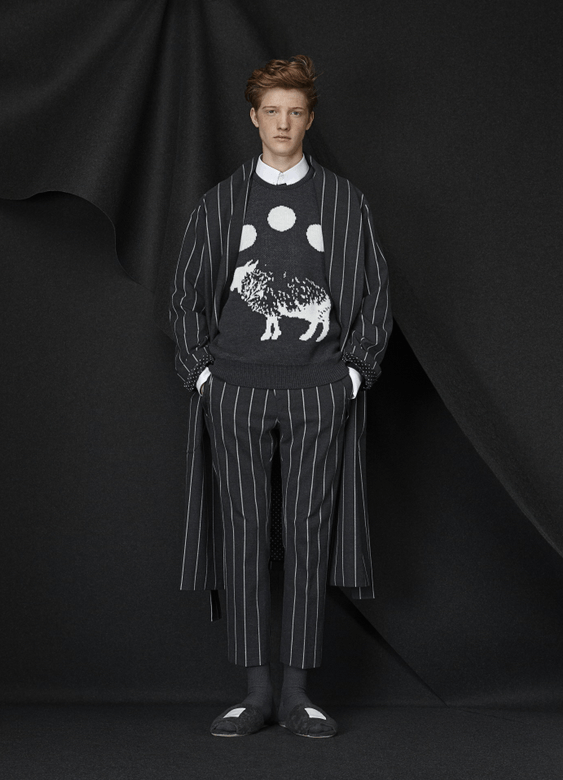 "The International Woolmark Prize (IWP) recognizes outstanding rising fashion labels. Regional competitions are held around the world to choose finalists for the award, judged by high profile industry figures during the international autumn/winter collection shows," states woolmarkprize.com. The overall winner of the IWP will be in good company—past recipients include Karl Lagerfeld and Yves Saint Laurent—and will receive AU$100,000. In addition, the winner's collection will be stocked in more than a dozen of the most fashionable retailers world wide including Saks Fifth Avenue (US) and Harvey Nichols (London).
To have a chance at winning the overall prize, over the next six months the finalists will be required to complete a six-piece capsule collection using merino wool. Taking home the regional prize is a huge accomplishment for Kwon, yet we don't have any doubts about his ability to nab the final prize. Kwon's designs speak for themselves and implore a sense of personality that he will use in creating his six-piece capsule collection. With only a few months to compete, the industry will have to wait until January to find out who will win the IWP, but our vote is cast for Kwon!
Written by Jenna Garlock, MA Fashion Journalism