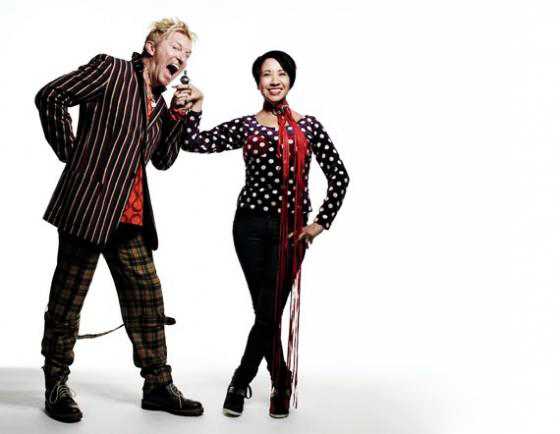 School of Fashion Senior Director of Fashion Merchandising, Keanan Duffty, and producer Nancy Garcia. Photo courtesy of Angela Hau, 7X7.com.
Good morning, fashion students! Hoping you're all keeping warm on this freeeeezing Monday in San Francisco. Today's Monday Morning VIDEO features the one and only Keanan Duffty and his exclusive interview with music and style legend, Midge Ure of Ultravox.
Earlier this year, Keanan (shown above with wife and producer, Nancy Garcia) was featured in 7X7 Magazine's "Style Council" as both he and Nancy were celebrated as two of this city's serious style makers.
Below, Keanan is back in the driver's seat, asking the questions, and talking Dirty Harry haircuts, red vinyl, and fashion's front men of the 1970's.
For more "Guest Speaker Videos" from the Academy of Art University, click here.