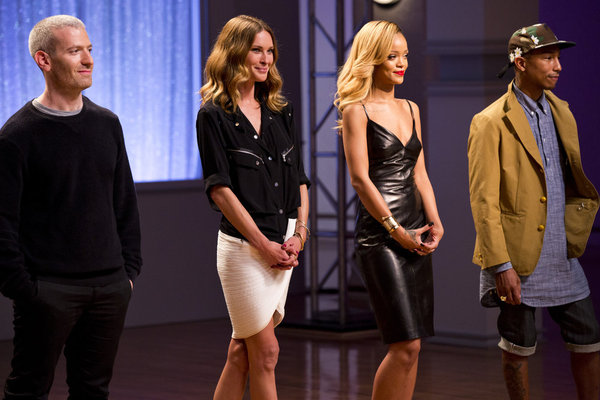 Styled to Rock, Episode 101 with Mel Ottenberg, Erin Wasson, Rihanna, Pharrell Williams. Photo by: Ben Cohen/Bravo.
Tune in for Grammy award-winning artist and style icon, Rihanna's, Styled to Rock" tonight at 8:00 PM on Bravo. 2008 BFA Menswear Design alumna, Cecilia Aragon, was hand-picked by Rihanna to be on the show and compete to become America's next trendsetting designer.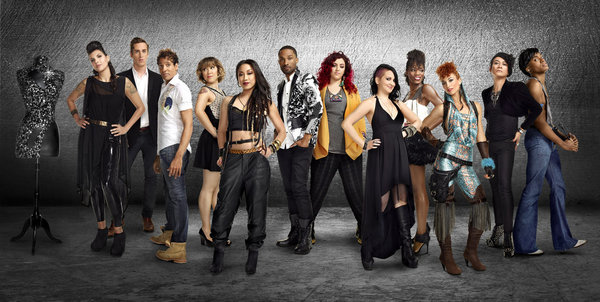 Styled to Rock, Season 1 contestants. 2008 BFA Menswear Design alum,Cecilia Aragon, pictured fifth from left. Photo courtesy of Matthias Clamer/Bravo.
Each week, the designers are presented with a different challenge, each aimed at creating a new look to define the celebrity guest's image, and battle it out in the sewing room. The grand prize? $100,000 cash, a fashion feature in Glamour magazine and the chance to become the next member of Rihanna's design team.
Good luck Cecilia!