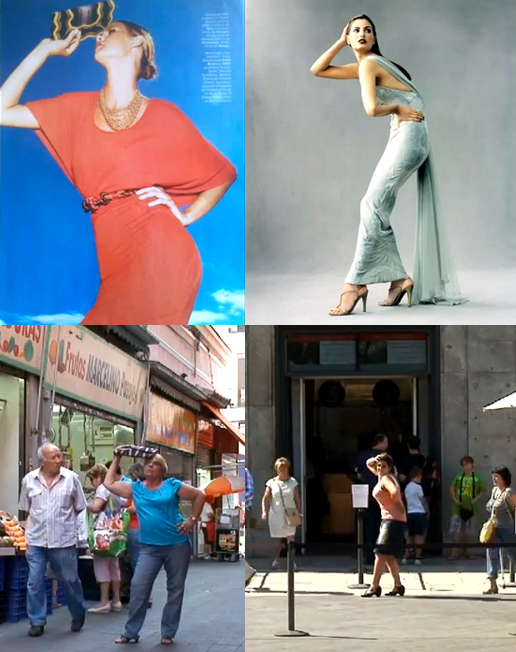 This morning's edition of Monday Morning Photos is high-fashion inspired – but with a twist. This short film, by Yolanda Dominguez, features real women in Spain recreating poses from high-fashion spreads. The women stood still in busy marketplaces as passersby stared, poked, and walked away bewildered. The film was meant as a critique of the fashion world and how it creates unrealistic images of women that do not apply to the majority of women in the world. What do you think??
Follow the jump to watch the film!
For more of Monday Morning Photos, click here.