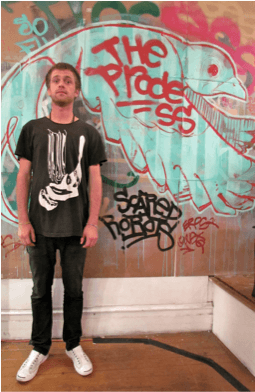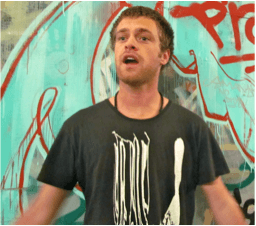 Name: Kyle
Home base? Inner Richmond
Where are you typically found hanging around?
Diviz, Lower Haight or the Mission
Who/what are you wearing?
Ksubi T-shirt, Levi's jeans, Converse sneakers my prayer beads are from India.
If you could be any animal what would you be?
A wolf. I feel like Teen Wolf sometimes.
If you could choose to have one house anywhere in the world, where and why?
Mmhm. I'd have to say Paris, France. I'd want a nice apartment in Paris because it's my favorite city and I know it would be a good investment.
What is your ideal day in SF?
I'd want it to be warm and bright. That would put me in a good mood and I'd head to Dolores Park. I'd hang around and meet a bunch of really cool people and relax.
Tea, coffee, or Tea Party?
It depends on who is offering.
Have you been to any festivals this year? Are there any you really want to go to?
I don't know. I feel like you can get the whole festival experience just from living in SF. Going to warehouse parties and shows make festivals kind of unnecessary. But if I had to choose I would pick Burning Man.
Best place to pick up clothing in the city?
I don't really shop…yea I don't really like go buy clothes. It's more of a long-term accumulation. When I travel I'll pick up clothing. The last places I went were India and New Zealand and I picked up a ton of clothes and beads there.
Photos and Interview By: Sara Iravani