Today's Monday Morning Photo comes from the latest exhibit at the Getty – Herb Ritts: LA Style. The exhibit features some Ritts' most beautiful images that we've come to know and love, as well as some new gems you may not have seen before. So, if you happen to be in L.A. over spring break, take a trip to the Getty and re-charge your creative batteries as you marvel at the collection of photos.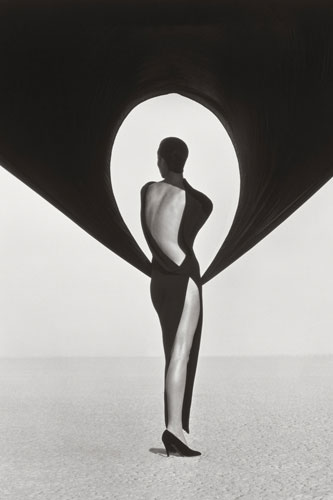 Versace Dress, Back View, El Mirage, 1990 by Herb Ritts;
Copyright: © Herb Ritts Foundation; The J. Paul Getty Museum,
LosAngeles, Gift of Herb Ritts Foundation.