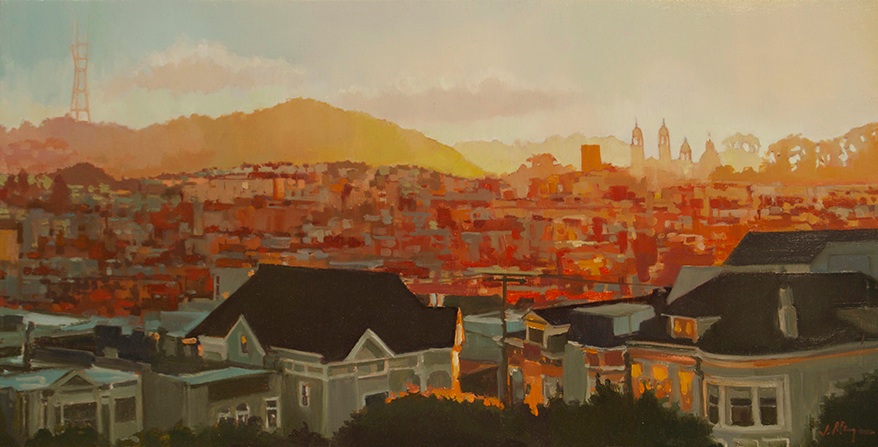 Happy Monday, fashion students. If you remembered to change your clocks back this weekend, the early am sunlight probably made your morning look something like today's "Monday Morning Photo". Entitled "From Alta Plaza", by Jesse Mangerson, this oil painting is just one of the many pieces of Fine Art that will be on display this Saturday, November 9th as part of the 18th Annual Faculty + Alumni Fine Art Auction.
This event, sponsored by the Academy of Art University Foundation, and hosted by the Academy of Art University's non-profit galleries, directly supports the University's Fine Art Student Scholarship Fund. 50% of the proceeds are donated directly to the Student Scholarship Fund (and are tax deductible!) 50% of the proceeds are disbursed directly to the artist.
To preview the works on display, browse the 2013 catalog here. For any additional inquiries, feel free to email galleryinfo@academyart.edu or call 800.544.2787.
WHAT: 18th Annual Faculty + Alumni Fine Art Auction
WHEN: Saturday, November 9th, 2:00 PM reception, 3:00 PM live auction
WHERE: AAU Gallery at The Cannery, 2801 Leavenworth Street