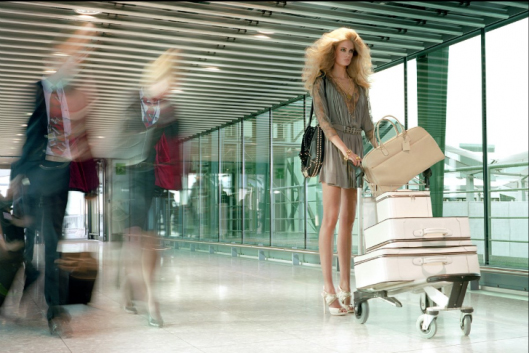 Image courtesy of Vogue Italia, March 2009; Photography – Miles Aldridge; Model – Julia Stegner.
Happy Labor Day, fashion students! We're on our way to New York (hoping we look half as fabulous as the model in Miles Aldridge's photo for Vogue Italia) to celebrate our BFA Menswear Design and MFA Fashion Design students as they debut their Spring 2014 Collections at Mercedes-Benz Fashion Week.
Stay tuned to Fashion School Daily all week long for the most up to date coverage from Lincoln Center, leading up to the School of Fashion Spring 2014 show on Friday night! You can follow us on Facebook, Twitter and Instagram as well to get behind-the-scenes coverage of all things #MBFW.
See you in New York!