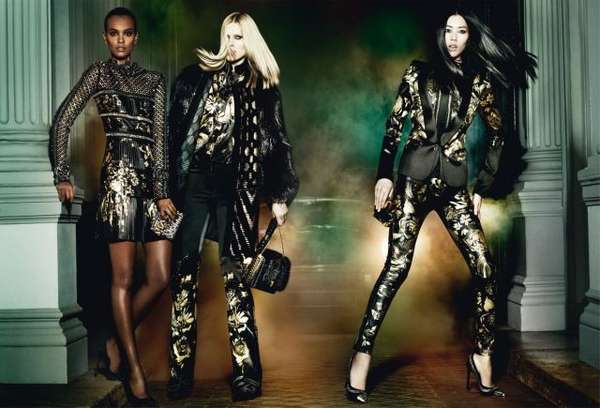 Liya Kebede, Iselin Steiro and Liu Wen featured in the Roberto Cavalli Autumn/Winter 2013-2014 advertising campaign, shot by Mario Testino.
Happy Monday, fashion students! It's hard to believe there are only three weeks left in the summer semester, but that just means that Fashion School Daily is getting excited for all things autumn / winter 2013. Fueling our anticipation are some of the amazing fall advertorial spreads that have been making their debut online and in the late summer glossies. (Confession: each fall of undergrad, FSD would actually wallpaper our dorm rooms with the exquisitely shot and styled campaigns…cue eat, sleep, breathe fashion reference here). We no longer have a dorm room to decorate, but for today's "Monday Morning Photo" we have shared with you a few of our favorite of the fall campaigns below. Enjoy!
[justified_image_grid row_height=350 height_deviation=50 ids="25404,25403,25402,25401,25400,25399,25398,25397″]
For more "Monday Morning Photos" click here.