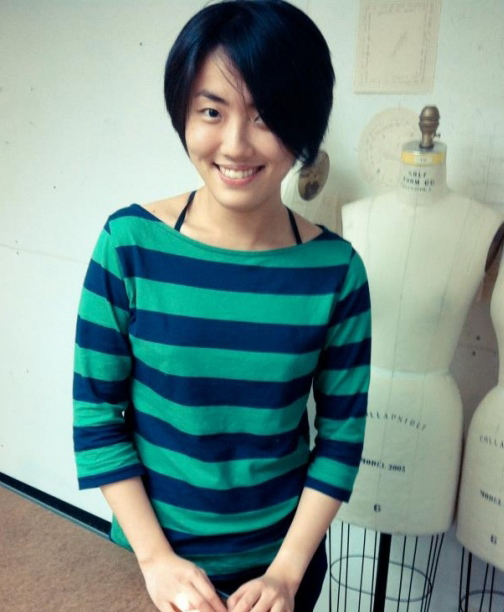 Fashion Design alumna Zhangchi Wang.
2012 Fashion Design alumna Zhangchi Wang's first year out of school is made of the stuff most aspiring fashion students only dream of. Living in Paris since last fall, Zhangchi has been offered a design internship in the women's ready-to-wear-department of one of the City of Light's most iconic houses: Saint Laurent Paris. Zhangchi caught up with FSD to discuss Hedi Slimane, speaking French and her favorite spots in Paris.
When did you first become interested in fashion?
Before I entered the School of Fashion, all that I had known about fashion was through an illustration book and some magazines. The time I fell in love with it was after watching Maison Martin Margiela's Fall 2009 show.
What was the best lesson you learned while a student here?  
I was seventeen when I started my education at the University, and this experience, in all aspects, provided me with possibilities. The teachers' high level of professional skills, as well as their encouragement of various student visions, inspired me constantly. I made great friends, and we learned from each other. From seeing works and collaborating with students of other majors, I have a better understanding of other fields of art, which has opened other doors for me.
This fall you'll be interning with Saint Laurent Paris. What will you be doing for them?
I will be working in the women's ready-to-wear department, developing fabric manipulations and samples.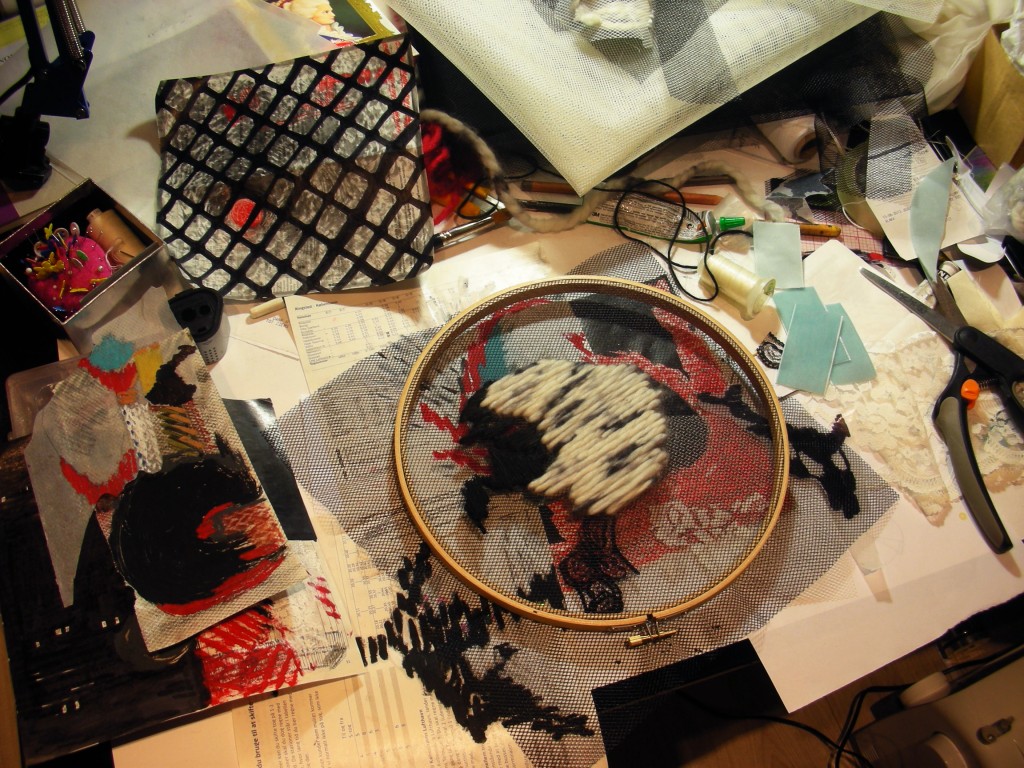 Images from Zhangchi's workspace.
What are you most excited about? Most nervous for?
Saint Laurent Paris is a house that is well respected and has a broad influence in the world of fashion. Its history and aesthetic have made this opportunity very valuable for me. I am most nervous about communicating…I am still working on my French!
How has the new creative direction of the label (i.e. Hedi Slimane's new leadership, the most recent collections, etc.)  influenced your approach to your internship?
Personally, I respect Mr. Saint Laurent mostly for his love of art and culture, as well as his contemporary vision of beauty. I believe this is the core of things that will last–to reflect the values of present. I respect Mr. Slimane for the same reason.
What are you currently obsessed with? Could be fashion related or otherwise.
I am obsessed with the library at the Centre Georges Pompidou. Such a beautiful space, excellent lighting and, of course, endless inspiration and surprises. Also the vintage stores in Paris. They are small fashion museums!
[justified_image_grid row_height=375 height_deviation=50 ids="25434,25435″]
Scenes from Zhangchi's favorite place in Paris, the Centre Georges Pompidou.
For more Alumni Updates, click here.