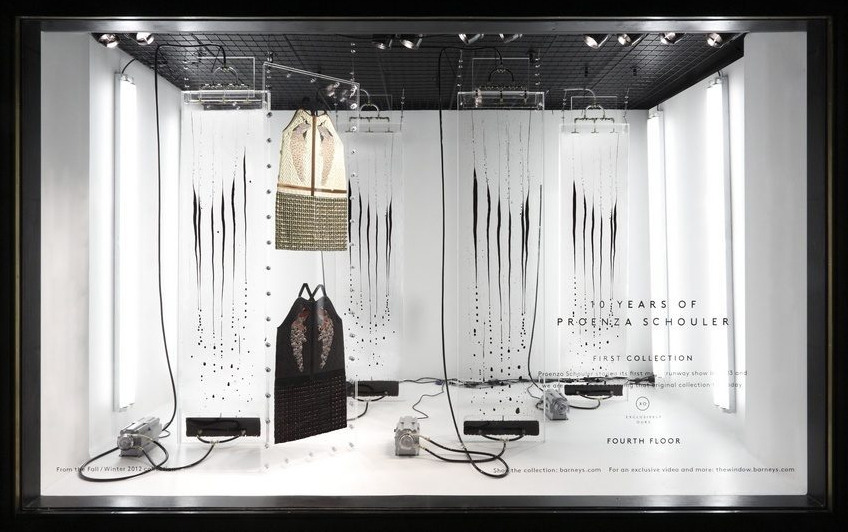 Photos by Tom Sibley, courtesy of Racked.com (New York)
Good morning fashion students! With the start of summer semester, it goes without saying that the possibilities are endless as students are back walking the halls and kicking off their style careers at 625 Polk. For today's "Monday Morning Photo", we're paying tribute to the ultimate design student success story, Proenza Schouler, and the celebration of the ten year anniversary of their first collection. Barneys New York is paying homage to Proenza with their Madison Avenue flagship store's window displays, co-designed by Jack McCollough and Lazaro Hernandez and inspired by high school science labs. As we all know, Barney's purchased McCollough & Hernandez's senior collection right off their undergrad runway, proving that fashion dreams really do come true for design students.
With that in mind, we welcome all students (new and returning) to the School of Fashion.We can't wait to see what you come up with!