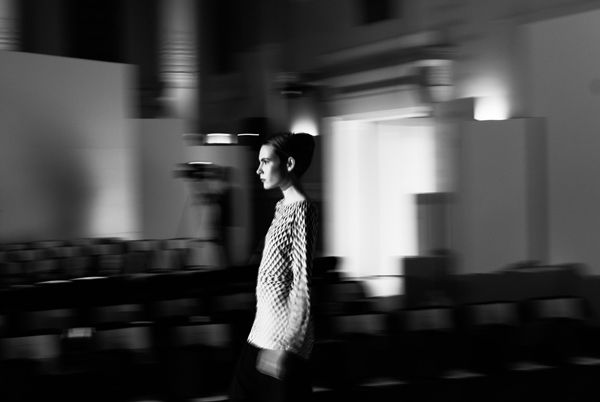 Photo by Melvin Harper.
Good morning fashion students! As the semester comes to a close, everyone's lives are consumed with final projects, tests, and papers, which can cause a serious drain on your brain. So for today's edition of Monday Morning Photo, we wanted to share an image that will hopefully inspire you these next few weeks. The above photo by Melvin Harper, an MFA Photography student, is from the Tart Collections fashion show, which was produced by the students in FSH 363 – Fashion Show and Special Events Production.
Press, industry guests, faculty, and students were seriously impressed by the level of professionalism exhibited by this stellar group of students. We'll have more on the event this week so be sure to check back!