By Brittany Kilpatrick, BA Fashion Journalism
BFA knitwear designer Mingyang Zhang's desire to work in fashion took him from China to the United States. For his senior thesis collection, Zhang explored the concept of movement, as his future had begun its motion. Like a dancer, Zhang picked up steps, pivoted, and alternated directions along the way.
Zhang's interest in fashion, design, and knitwear is due to his grandmother's influence. He detailed that, at a young age, he would observe with fascination as she would knit and sew. According to Zhang, as fashion continued to hold his interest, he considered his educational options, before stumbling upon the School of Fashion's numerous programs. He considered designing womenswear and costumes before deciding to focus on men's knitwear.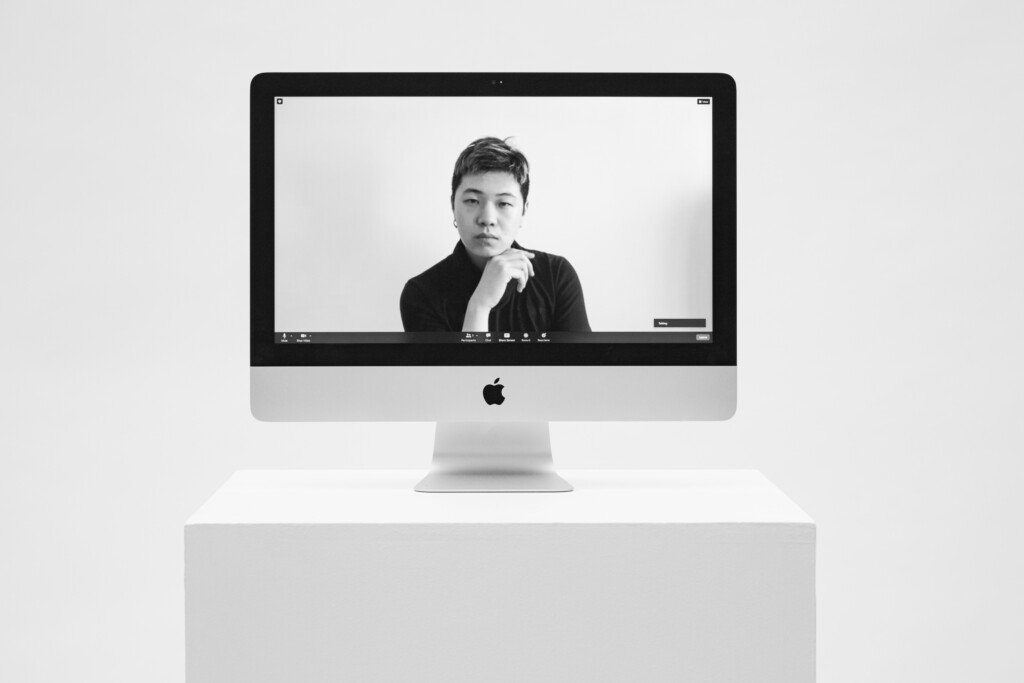 While at School of Fashion, Zhang has worked on multiple collections. Prior to his most recent collection, he worked on a collaboration with Yue Shen, which was shown as part of the school's Spring 2020 collection show at New York Fashion Week.
The tactile, visual, and material aspects of his most recent collection were influenced by the work of artist Louise Bourgeois. He explained that from one of her popular watercolor paintings, which had a "motherhood" theme, he developed ideas for his collection's yarns, textiles, and color palette. He specifically noted that the artwork's "texture," which he described as "fuzzy" influenced the direction of his knits, made from wool and mohair.
After considering a few ideas, Zhang described the final inspiration for his collection by stating, that he was "trying to explore movement, dancing, and the twisting of arms." In his collection, the concept of movement was addressed through the use of the design details that added movement such as wide pants with a side slit and skirt with a front panel.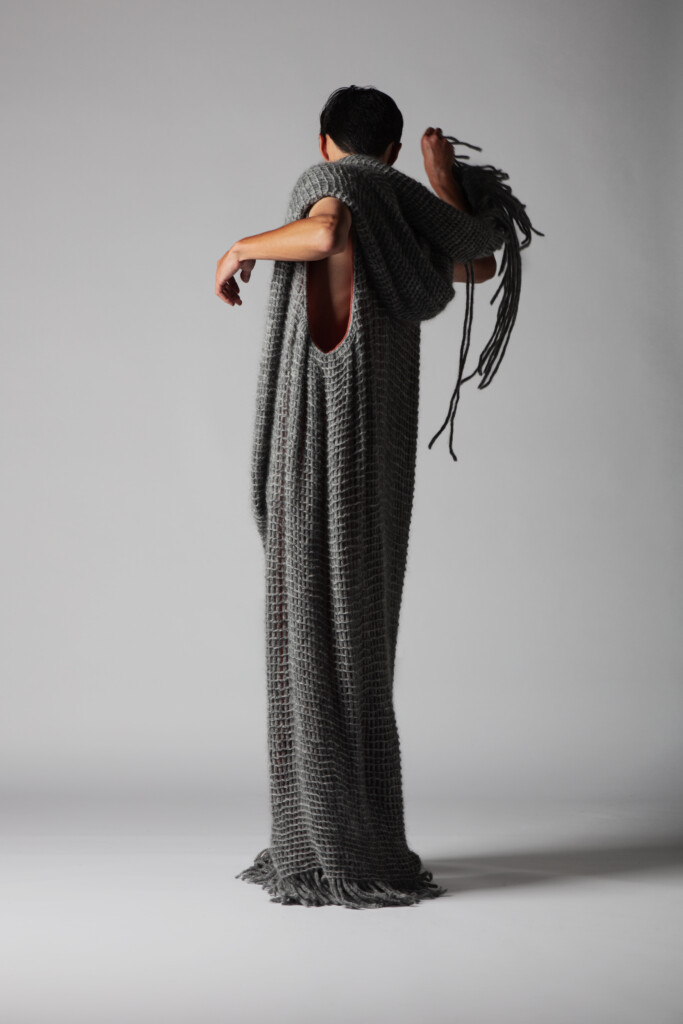 Zhang detailed that the shapes, observed in a reference image of a cluster of human limbs, influenced the appearance of his cable knits. His decision to use this technique also refers back to his grandmother's influence on his interest in the subject. According to Zhang, the collection mimicked his early memories watching his grandmother create "cable and traditional stitches," by featuring these techniques and combining them with the contemporary and experimental variations. He stated that he enjoyed balancing and combining, the new and old. He used an alternative approach to replicating the appearance of traditional stitching, utilizing embroidery on top. The blend of these techniques represents his past and future, as he continues to acquire more skills.
It's impossible to know all of the specifics of one's future. Instead, Zhang articulates his movements one step at a time, building off of each one, and revising his choreography accordingly. His BFA collection is the physical representation of his journey. It allowed him to revisit what inspired him to pursue fashion and demonstrated the momentum that has followed.