By Brittany Kilpatrick, BA Fashion Journalism
BFA knitwear designer Aishwarya Gajare may have spent the last six years in the United States, but a connection to her Indian culture has remained a priority. She revisits her heritage and values within her senior thesis collection.
Gajare details that her interest in fashion began early on. According to Gajare, she took a fashion course in high school and continued to explore the subject after. Her fascination with the mechanization and handcraftsmanship behind textile creation led her to focus on knitwear.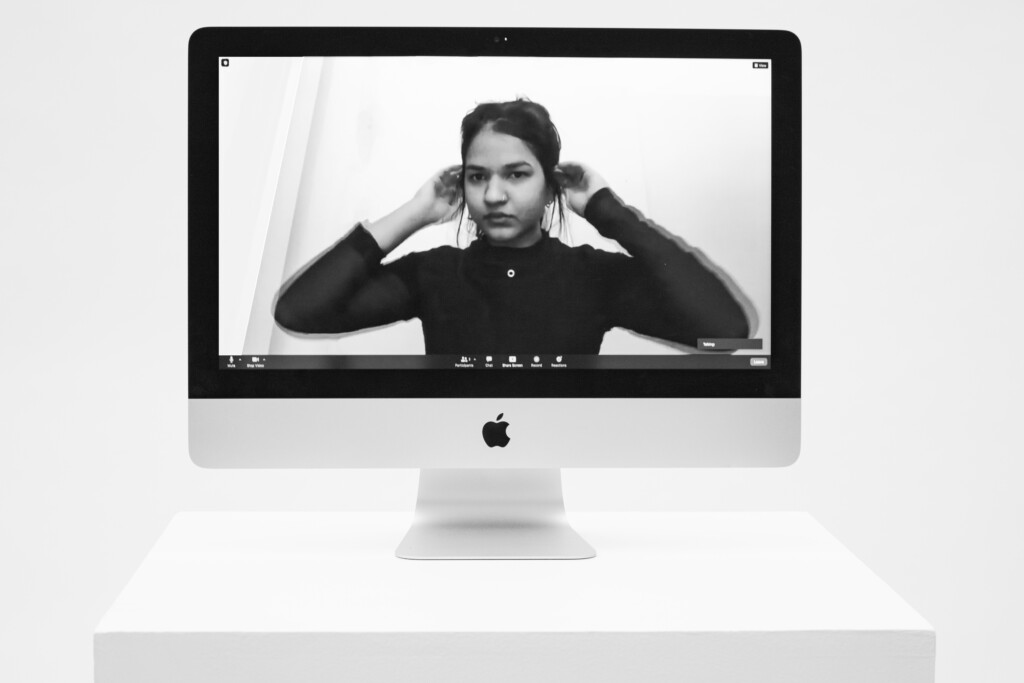 An early inspiration for her collection was a concern over "how many years we have left to make a change and help save the planet." Gajare explains that the tumultuous political and social environments inspired her work. She described these verbalizations as having an "end of the world" theme. She assessed what was of utmost significance in her life. A survivalist theme then emerged. Her collection's utilization of handcraftsmanship was a means of reflecting on this idea of independent living using only nearby available materials, looking toward which groups in India have these capabilities. Specifically, Gajare reflected on the turmoil in Kashmir, including the impact of the disputes that occur as people try to take control of it. According to Gajare, her collection's theme focused on her aim, "to bring [out] the beautiful [aspects] of Kashmir and combine it with the chaos," honoring "the strength and richness" of the land and its inhabitants, as they encountered obstacles.
Gajare's collection features limited materials, including a broad use of raffia punctuated with smaller amounts of raw silk. Gajare manipulated the raffia yarn utilizing multiple styles of hand crochet, seeking to modernize these techniques within the construction of her garments. The structure of some of her crochet designs contains disk shapes that are arranged in a manner that almost resembles rough ocean waves. Some of her other knitwear pieces have almost utilitarian or armored appearances.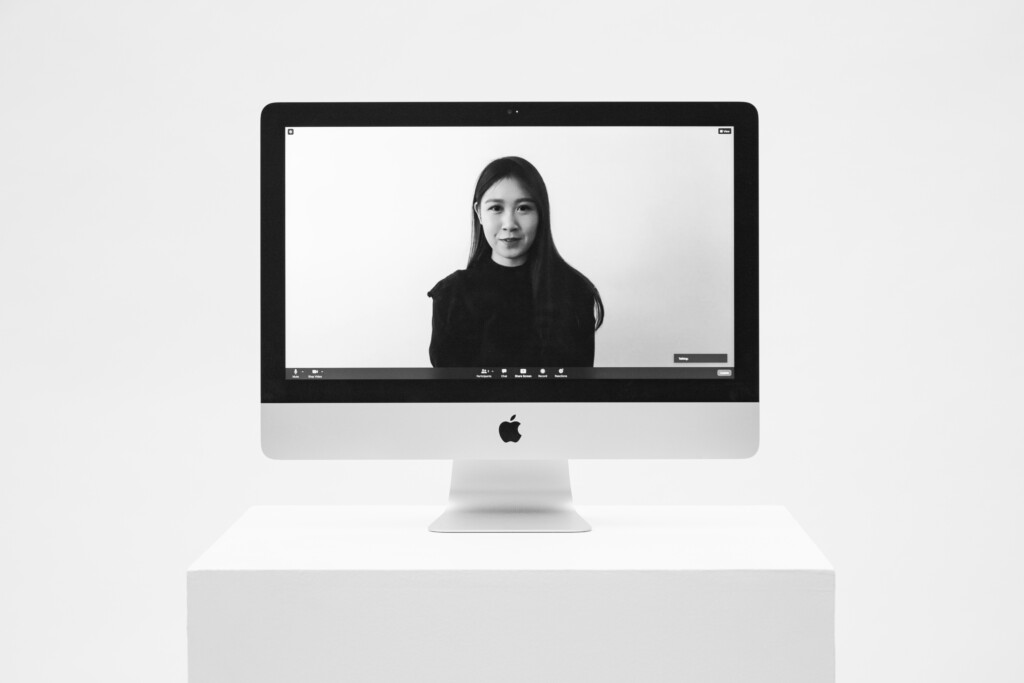 This collection was made in collaboration with MFA fashion designer Li Ming Li, who designed the garments that were styled underneath. According to Li, her work was inspired by the designs of different handles used on saws. She incorporated their shapes and manipulated them in various ways to create sculptural forms. Li's fabrics allowed them to hold shape yet have movement. Her designs make use of construction details like ruffles, cascades, gathering, puff sleeves, tassels, side slits, trains, and cutouts that mimic the rounded shapes of Garjare's knits. Li's construction brings to mind a modern take on the silhouettes and sleeves of eighteenth-century and Victorian-era garments. However, both designers combined elements containing raw edges and rounded shapes, strategically placed, which allowed the garments to be combined in a cohesive and deconstructed manner.
Through her collection, Gajare was able to revisit her culture and address environmental, political, and sociological concerns as well as her personal values. The visions of Gajare and her collaborator Li align due to their similar design approaches. Ultimately, the collaborators captured Gajare's inspirations and themes by presenting visually complementary aesthetics.