By Prachedes Germano, MA Fashion Journalism
Born and raised in California, Nigerian-American Patricia Falowo describes her thesis collection, Afrofuturism, as "living in a free world without oppression." Afrofuturism is a cultural movement powered by a Black, science fiction-inspired vision of the future, which shows a departure from the problematic world of Euro-Centrism, oppression, and past injustice.
As a historical philosophy, Afrofuturism explores the developing intersection of the African diaspora's culture and technology through visual arts. Inside the African diaspora, Falowo chooses a very traditional part of the culture, basket weaving, applying it to unconventional materials. Usually, bamboo is used to make traditional basket weaving; however, Falowo experimented with webbing, cording, and stretch pleather. Incorporating the plaiting technique, the over-under-over-under method, on clothing allowed the designer to create intricate details for a long trench coat, the harem pant, and the black gathered jacket.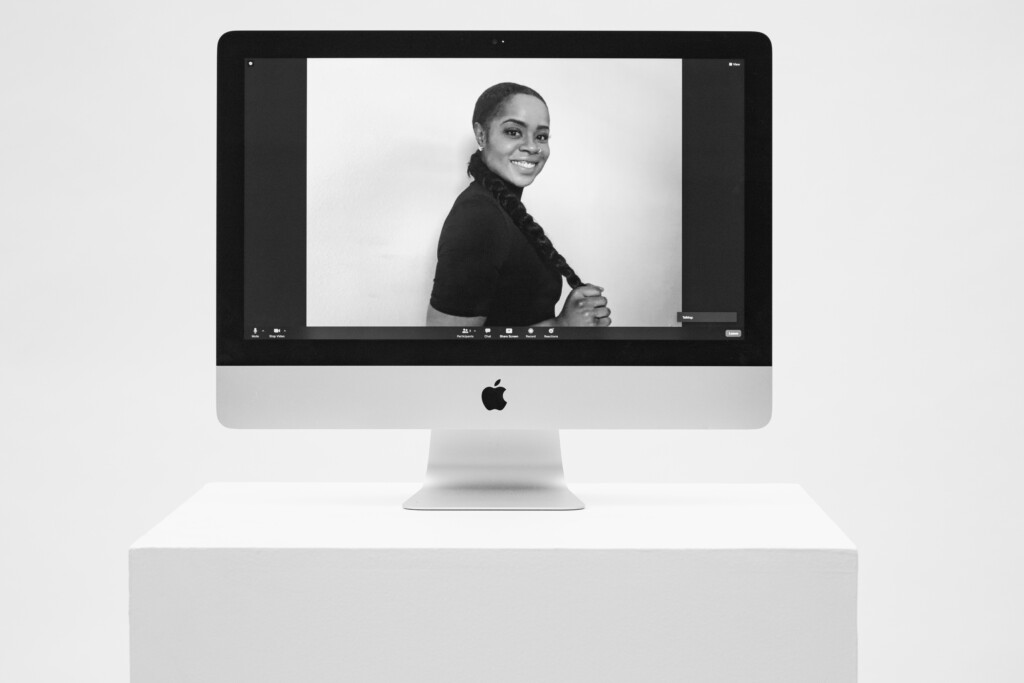 Adding contemporary inspirations from hair braiding and artists Patrick Bongoy and Wangechi Mutu, Falowo used plaiting techniques to create unique silhouettes. Patrick Bongoy is a sculptor who uses the plaiting method on recycled plastic. A reflection of his work is seen inside the designer's collection in the voluminous dark high neck top and embroidered black jacket made of stretch pleather.
Wangechi Mutu used the female body as a subject through collages and immersive installations. The Seated, Mutu's series of four bronze women body sculptures, was the main inspiration for Falowo's fringe macrame shawls. The designer developed two looks with a high neck, like the sculptures, and played with braided or loose ropes with knot details. In these pieces, particularly, the designer extends out the idea of a free world because of the oppression African Americans have – and still to this day – faced.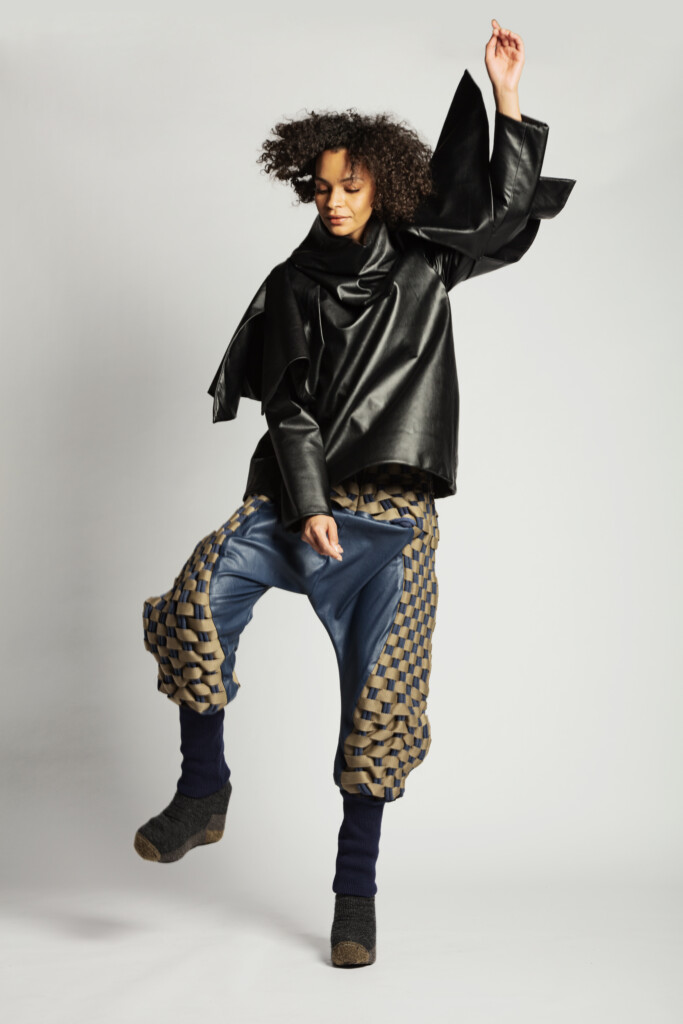 The collection is almost entirely hand-made – lots of details made by hours of handwork, for example, the pants and oversized coat in dark blue camouflage material with an accent of gold fabric made mostly of cotton; and, the brown cording pants, which took exactly four days to be hand-stitch on the fabric base.
Falowo's collection represents her style – a sporty-street style focused on draping – and a call for a better world, a world free from oppression for the African diaspora community. In an uncertain time, living during a pandemic crisis, Falowo shows hope and joy inside the future generations of designers and that they are willing to have a voice, re-invent and transform the world.