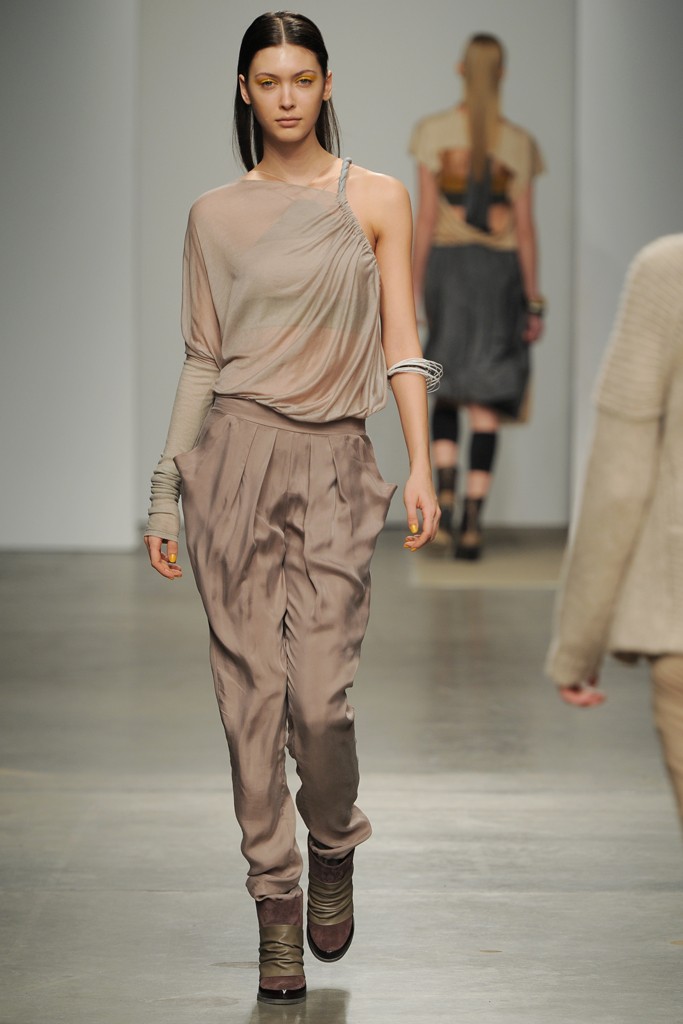 VPL by Victoria Bartlett – the underwear-inpsired label named after a major fashion faux-pas (Visible Panty Lines) – has turned out another stellar collection. There were jersey dresses that draped beautifully across the body, and silky separates that clung to all the right places. The collection also featured some amazing knitwear – and several of the pieces were worked on by one of our amazing students, Heather McDonald. She interned with the company over winter break, and worked on the Fall '12 collection, which was presented last Saturday during Mercedes-Benz Fashion Week. Take a look at the gorgeous futuristic knits below!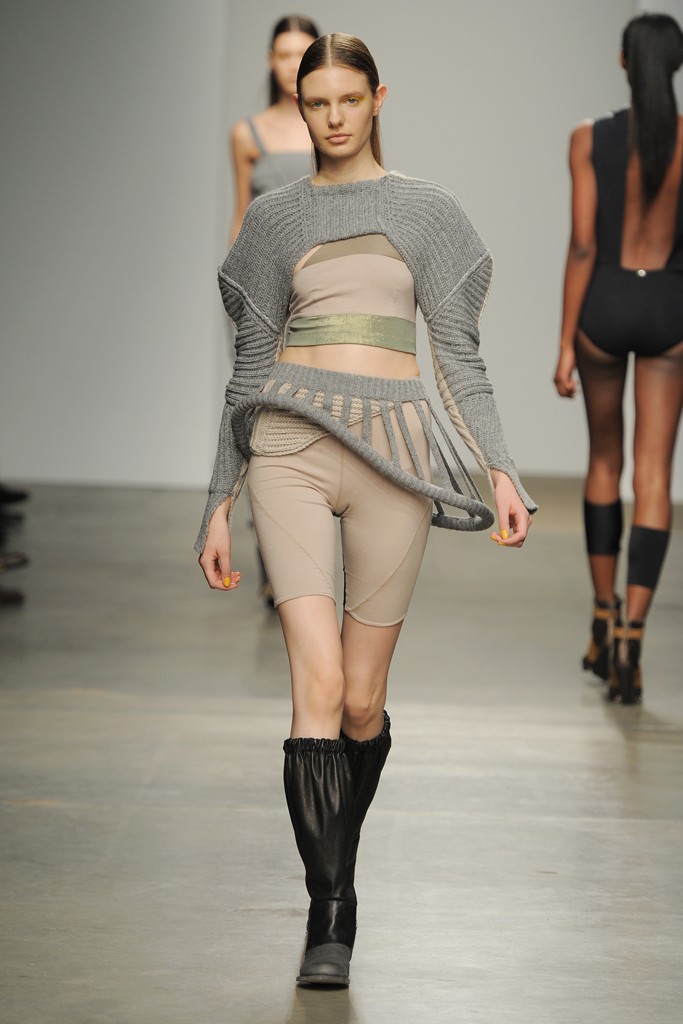 Follow the jump for more looks from the collection!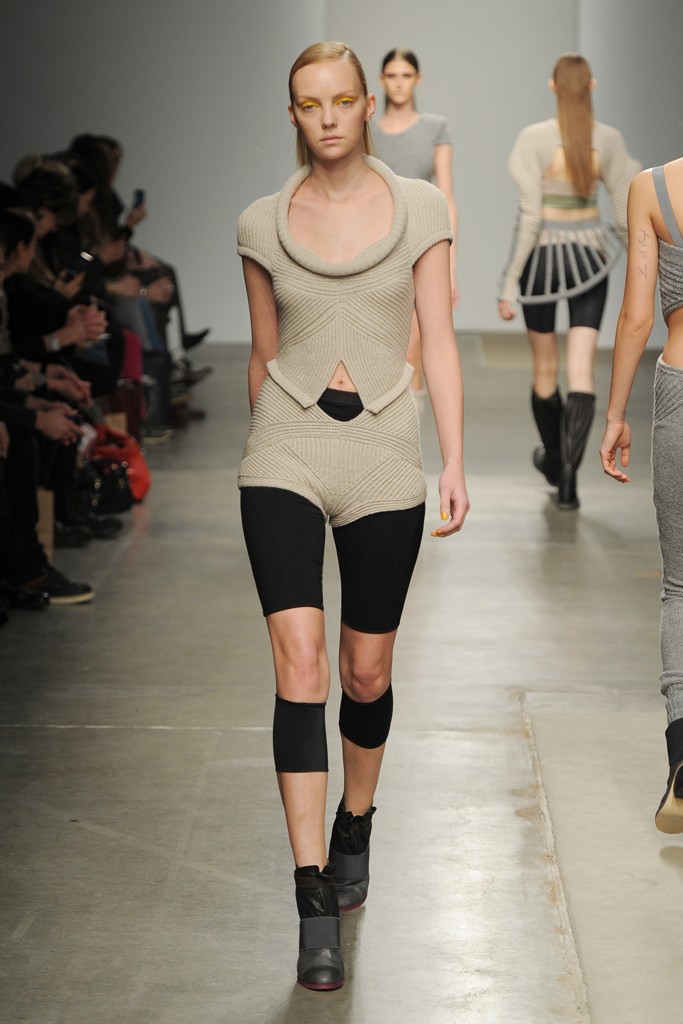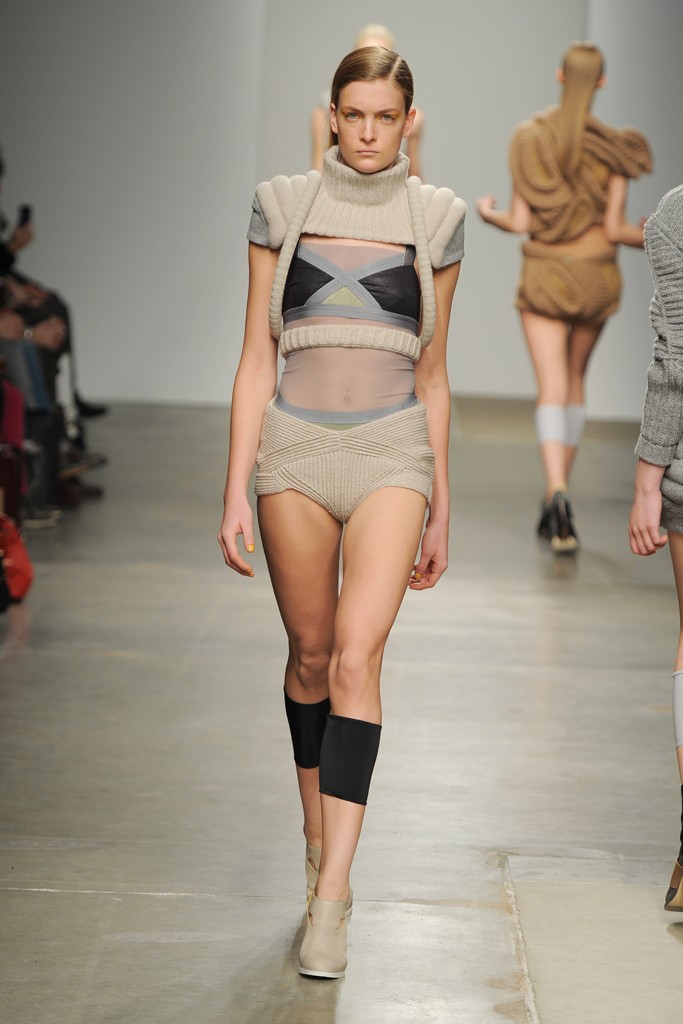 All Photos Courtesy of VPL.
For more from Mercedes-Benz Fashion Week, click here.