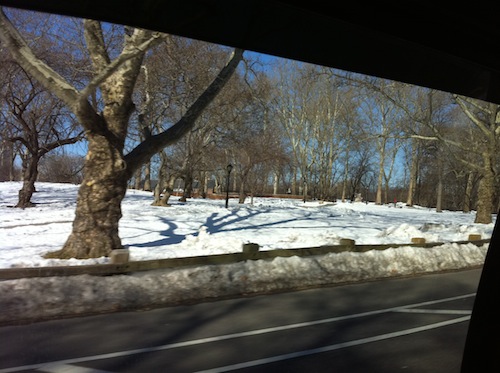 It's sunny in New York, but there's snow on the ground and it's cold. Really cold. It's not exactly like San Francisco weather, but we love being here anyway because it gives us reason to bundle up — which is always fun.
Nonetheless, Minha, Aura, Holly, Hurst, Dejchat, Jonathan and Stephanie are all working hard to get things done for tomorrow's show. Our designers are working around the clock to put the finishing touches on their collections. Here's some pictures from our super-secret fashion week headquarters (a.k.a. a hotel suite turned makeshift workroom):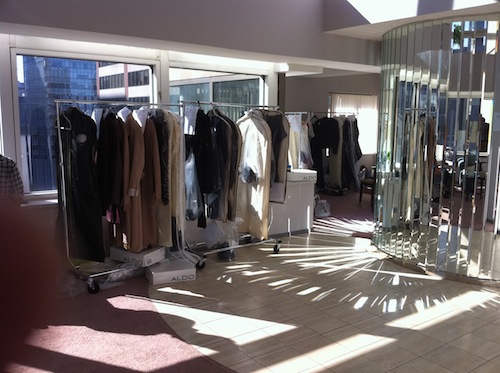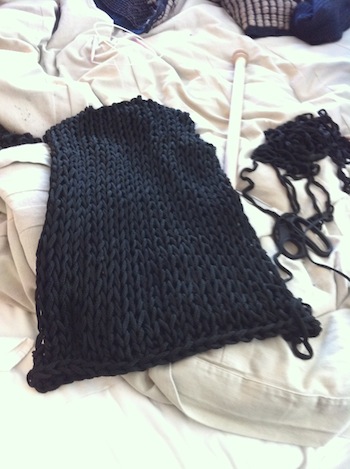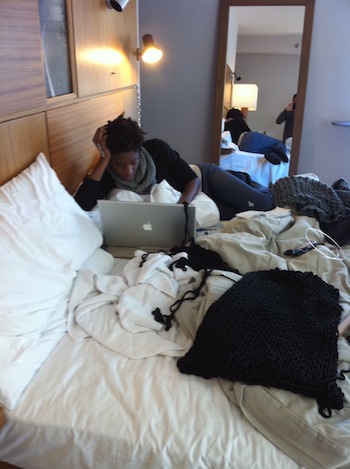 Follow the jump for more pictures…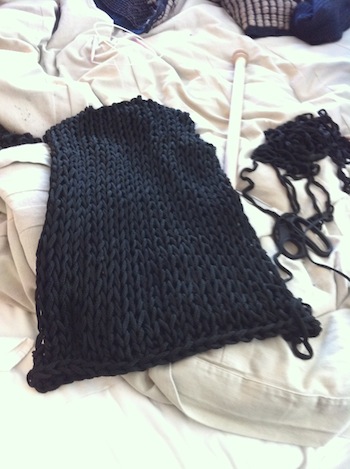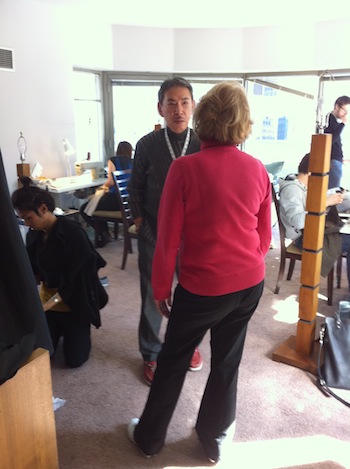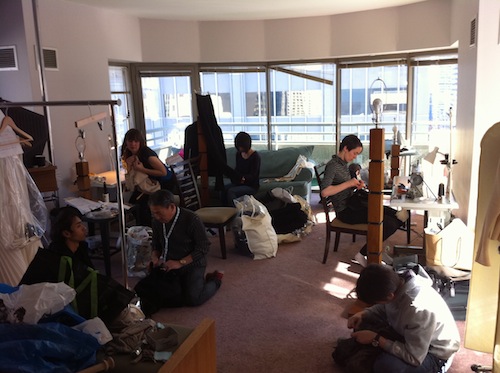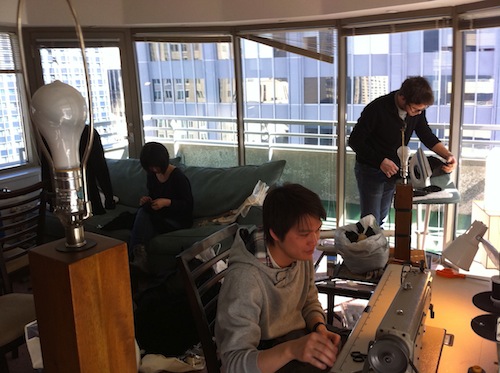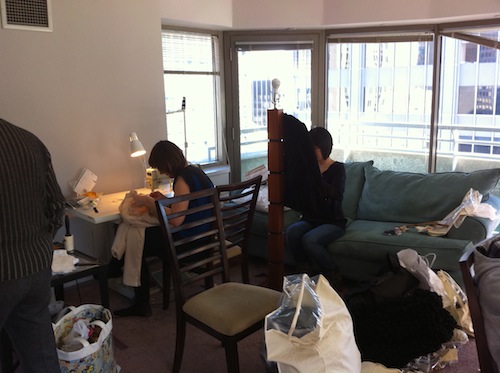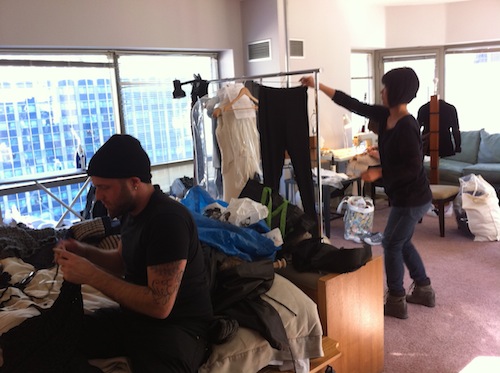 For more about Mercedes-Benz Fashion Week at Lincoln Center click here.