I know I just posted something about our designers working hard on their collections before the big show…but I wanted to just add this: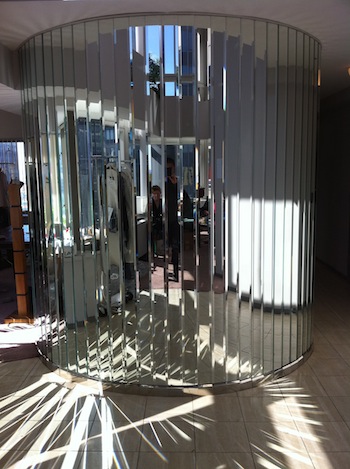 This little mirrored pillar is in the entrance to the suite/workroom — it's quite fancy.
There's also a matter of models — which have been coming in for fittings all day. Here's a preview of the lineup: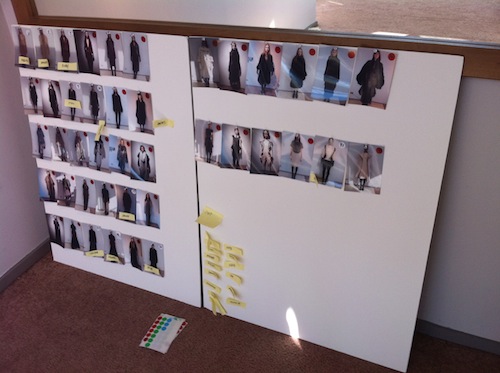 For more about Mercedes-Benz Fashion Week at Lincoln Center click here.