There aren't many better ways to jumpstart a career than by being a part of an amazing internship program. At the Academy of Art University, students get the opportunity to intern with different departments throughout the School of Fashion.
This spring semester, Fashion School Daily profiles the versatile group of students who are working along Academy professionals. Meet Syahirah Khairuddin, the Fashion School Daily intern, whose love for fashion journalism stemmed from her interest in design and magazines.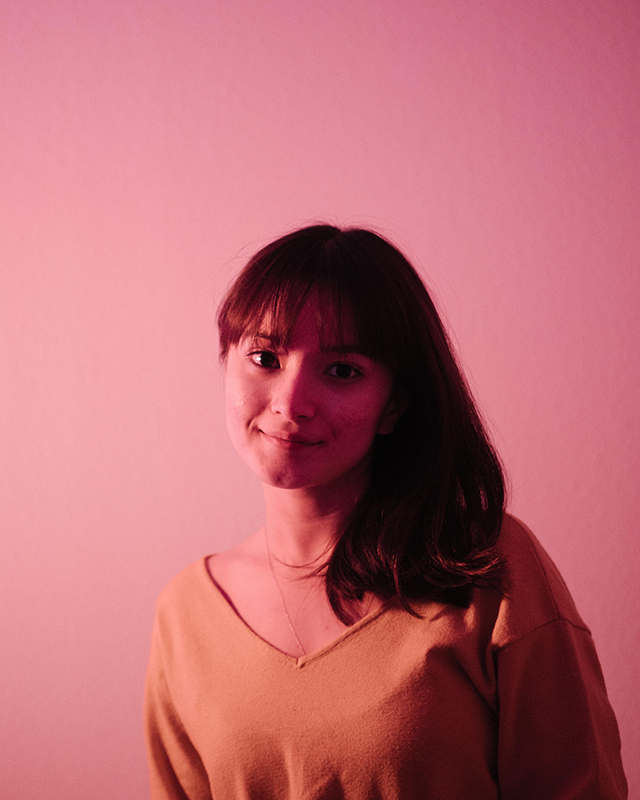 What brought you to the Academy of Art University?
Well, it actually was quite unexpected. I didn't know anything about the Academy of Art University until I Googled "fashion journalism major," and I saw that it offered the program and I knew that's exactly what I wanted to do. I didn't have any other schools in mind. 
So you came right after high school?
No, I came after doing a year in the American Degree Program in Malaysia. It is one to three-year program in which I completed one year there and the remaining three years at Academy of Art. 
How did you get into fashion journalism?
I always wanted to be a part of the magazine industry, but I was leaning toward the design and production aspect of magazine making. I didn't know where to start. I chose fashion because I knew I always loved the intricate process of fashion design. It led me to fashion journalism. 
I've already learned so much about the fashion media industry — from reporting, marketing, fashion styling, and public relations to photography and social media. The School of Fashion has such a great fashion journalism program because it offers a built-in flexibility to pick up skills from a variety of disciplines.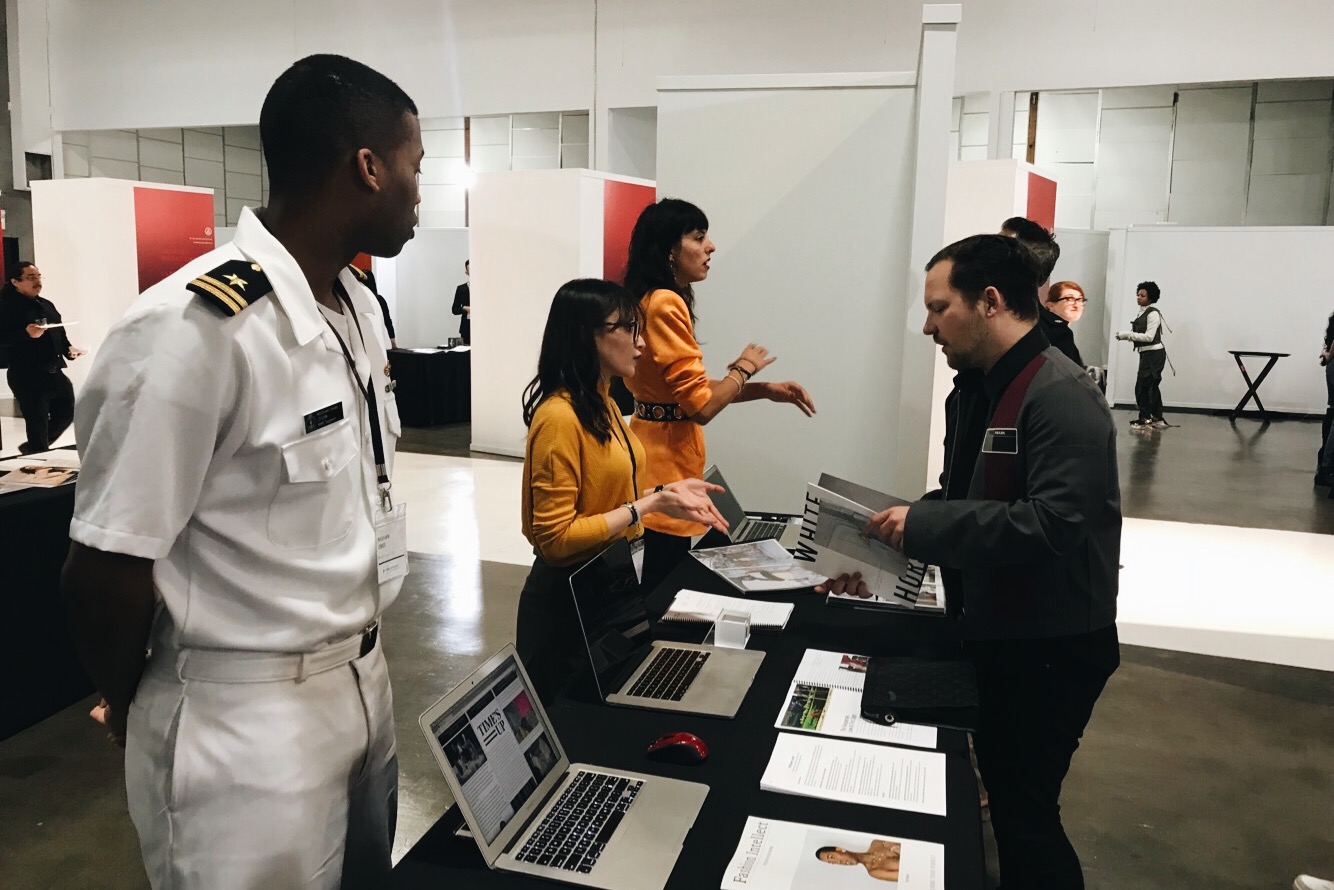 Which magazines inspire you?
I would say that magazines like Vogue or W or Vanity Fair definitely inspire me. Vanity Fair is one of my favorites, because of its voice. As I matured as a young journalist, I've been digging deeper into more independent magazines because their content is different from  mainstream publications. By reading such diverse set of magazines, it leaves room for me to shape my fashion stories better and how to convey it based on my audience.
What was it like moving to San Francisco from Malaysia?
It was a culture-shock. I had never been to America before, even though I grew up with American influences back home, so it took me some time to settle in. Ultimately, I am glad I got to experience living in a different country, because it taught me a few life-lessons. San Francisco is such a diverse and forward-thinking city. There is so much to learn and so much to explore. I especially love meeting people from different backgrounds as it helped me shape the way I view the world.
Who are your fashion "musts" to follow?
I love Song of Style. She's into fashion but not too commercial — she's real. She's a great fashion influencer to follow and happens to be Academy of Art University's Alumna.
Another "must" is Victoria Beckham. I've been following her religiously! She's my fashion icon — period. Her style, her life, her career — I completely admire her.
Oh! And I must say Kim Kardashian. I have to give her props. Many people think she's superficial or fake, but I idolize that family. They have a great business mindset, something a lot of people don't have. It's quite inspirational!
What brought you to the Fashion School Daily internship?
I thought working with Stephan Rabimov, director of fashion journalism and the Social Media Center, would be a good introduction for forthcoming career in fashion journalism. I knew it was a step in the right direction. It has given me great experience and a real taste of what it means to be a fashion reporter and social media specialist.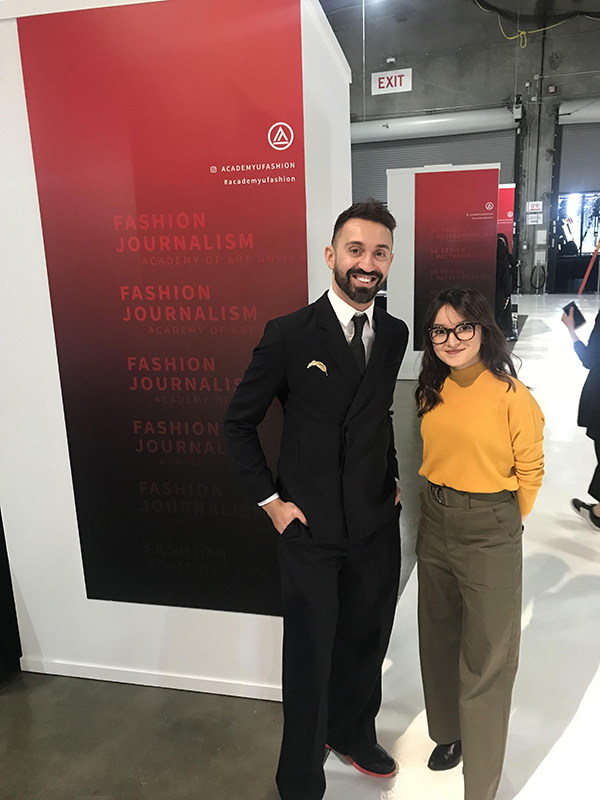 What's your next move after graduation?
To find a job as either a fashion editor or a social media specialist. Beyond that, I want to keep exploring and learn more about graphic design. I'm open to experiencing new things and picking up new skills.
What does a day off look like for you?
On a perfect day, I would be out at the park, spending  time with my friends. Sometimes, I also prefer to stay home and keep myself busy with some light reading or browse my favorite Instagram accounts.  
What trends are you following?
In terms of fashion trends, I really love "athleisure"  and  I'm always on Instagram and looking at my feed to find the latest, just like everyone. I'm using that tool to find what's in this season, watching all the fashion weeks from around the world, checking out all the top influencers — it's all at my finger-tips.
What has been your best takeaway from this internship?
Time management, definitely! If I don't get a post up by a certain time, then it ruins my reputation as an intern. Not being able to do things on time, especially in this industry, in which everything is done in a snap, you really have to be ahead and on time.
What's your advice for future FSD interns?
Don't underestimate your work and just write! See where it brings you — that's all. You don't know how far your article will reach and people are constantly looking for material.
Interview by Isabella Urbina, BA Fashion Journalism